Why Sherry is Cool Again
Chad Parkhill argues why sherry deserves to make a comeback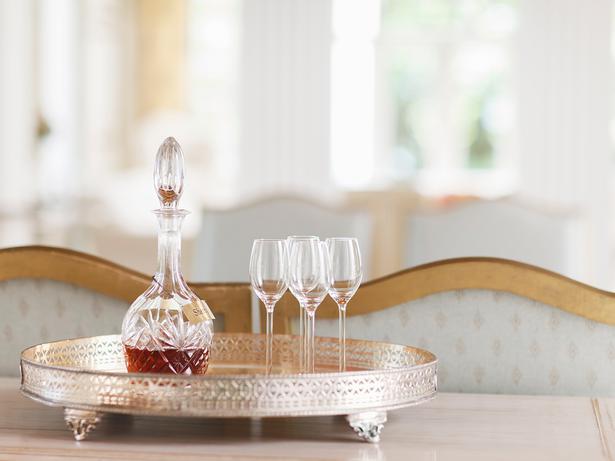 Friday Aug. 18, 2017
Is sherry cool again? It depends on who you ask. Within the liquor industry, sherry has been hot property for some time: no self-respecting sommelier or cocktail bartender would profess their ignorance about the fortified wines of Spain's Jerez region.
In tandem with this interest, the quality of the sherry coming from Jerez has made huge leaps and bounds over the past decade and a half.
Thanks to the work of Equpio Navazos, a group of sherry lovers who started bottling exceptional finds lying neglected in Jerez's bodegas, sherry producers have moved away from making mass-market wines that have been stripped of much of their character during filtration towards more nuanced and flavoursome tipples.
Despite the amount of love and attention lavished on it by bartenders and sommeliers, though, sherry remains something of a tough sell to the average drinker.
It's almost a cliche to observe that sherry has an image problem — but it is also true that, for many people around the world, the word "sherry" is still associated with grandmothers, cooking and Christmas cake.
It's no coincidence that sherry is the preferred tipple of Richard Griffiths' flamboyantly gay yet deeply repressed Uncle Monty in Withnail and I — from the film's 1987 viewpoint, what could be more camp yet tragic than an affection for sherry?
READ: 10 of the Best Places to Sip Sherry
This image problem runs deep, and can only be undone one drinker at a time. So while sherry might well be cool again — at least, within the relatively small circle of people who work with liquor for a living — it's also fair to say that its success is of the slow-burn variety.
The good news for the sherry-curious is that there has never been a better time — at least since the sherry industry's halcyon days of the 18th century — to discover the joys of this underdog of the wine world. The following is a quick primer on the main varieties of sherry.
1. FINO AND MANZANILLA
For many people, the word "sherry" conjures images of walnut-brown, sticky-sweet fortified wine. Yet fino and manzanilla sherries are about as far as you can get from that mental image — bone-dry, the colour of pale straw and seriously savoury.
Think less drawing room, more Mediterranean seaside, preferably served alongside heaped platters of seafood.
Fino and manzanilla sherries owe their unusual flavour and freshness to flor, a thick carpet of yeast cells that develops over the surface of the wine as it ages in barrels.
This carpet protects the wine from oxygen, as well as consuming the viscous glycerol present — the absence of which gives fino and manzanilla sherries their characteristic leanness.
(Manzanilla, by the way, is a subclass of fino sherry, aged exclusively in the seaside Spanish town of Sanlucar de Barrameda, where the local microclimate produces a subtly different type of flor — which makes for an even dryer and more saline end product.)
A bottle of either fino or manzanilla is worth keeping around simply to drink by itself — served chilled alongside some simple tapas-style snacks (smoked almonds, green olives, paper-thin slices of jamon), these sherries make an unbeatable aperitif.
In the home bar, they make a great substitution for dry vermouth.
Make it at home: Tuxedo
60ml gin
30ml fino or manzanilla sherry
Two dashes orange bitters
Build all ingredients in a mixing glass. Add ice and stir to chill. Strain into a chilled cocktail coupe and garnish with a twist of lemon peel (or, if you'd like to pay homage to sherry's Andalusian homeland, some caperberries or olives stuffed with marcona almonds).
Pair with a film: While the Bond franchise has a near-monopoly on notable cinematic tuxedos, the formalwear that Matt Damon rocks in Anthony Minghella's 1999 film The Talented Mr Ripley remains exceptional.
READ: Are Espresso Martinis Still Cool?
2. AMONTILLADO
The flor that gives fino and manzanilla sherries their freshness and vibrancy is also partially responsible for the beguiling character of amontillado sherry.
Amontillados begin their lives under the veil of flor but after years of ageing (the legal minimum is two, but it can be up to 10), the flor is either allowed to wither and die or deliberately killed by further fortification. Now exposed to oxygen, the wine begins to change once more, becoming nuttier and richer.
The tension between these richer oxidative characteristics and the freshness imparted by the flor defines a good amontillado sherry.
This tension makes amontillado a great wine for pairing with food — like an orange wine, it has the lightness to accompany delicacies, but also the brawn to go toe-to-toe with heartier dishes.
In the mixing glass, too, it plays something of a chameleonic role: you can use it as a replacement for a base spirit (swap out the whiskey from a Manhattan with amontillado and you have the Adonis, one of my personal favourites), or you can use it as a modifier to soften the blow of a harder base spirit.
If you take the same Manhattan template that gave birth to the Adonis and use amontillado in place of the sweet vermouth, then sweeten the deal with a splash of warm, rich Grand Marnier, you have the up-to-date cocktail — which must have seemed bang on trend when it was printed in Hugo Ennslin's 1916 book Recipes for Mixed Drinks.
Make it at home: Up-to-Date Cocktail
37.5ml rye whiskey
37.5ml amontillado sherry
15ml Grand Marnier
Two dashes aromatic bitters
Build all ingredients in a mixing glass. Add ice and stir to chill. Strain into a chilled cocktail coupe and garnish with a twist of lemon peel.
Pair with a story: What else than Edgar Allen Poe's The Cask of Amontillado, a revenge-horror narrative that revolves around tasting a cask of amontillado, and which has ensured amontillado sherry's literary immortality.
3. OLOROSO AND PALO CORTADO
The life of an oloroso sherry starts very differently from a fino, manzanilla, or amontillado. Sent to the solera system of ageing barrels already fortified beyond the threshold for flor growth, it is destined to age fully exposed to oxygen.
This years-long exposure gives oloroso sherry its tell-tale rich, nutty, dried-fruit characteristics.
And while the flor that grows on top of fino, manzanilla and amontillado sherries strips those wines of viscous glycerol, the direct-air contact that olorosos go through actually concentrates the wine's glycerol quotient (as well as its alcohol by volume). The end result is as aromatic, rich and generous as fino is savoury, lean, and racy.
READ: Nine Things You're Doing Wrong at a Cocktail bar
Palo cortado (Spanish for "cut stick") is best understood as something halfway between an amontillado and an oloroso.
This category of sherry was traditionally made from rebellious casks of fino sherry whose flor colonies naturally, for unknown reasons, died off early in their development. These casks would then be treated and aged similarly to olorosos.
While the soaring demand for this "accidental" sherry now means that its production is anything but an accident, technically there are few rules about what constitutes a palo cortado — except that flavour-wise it has to fall somewhere between an amontillado and an oloroso, according to sherry's governing body, the Consejo Regulador.
The heft of oloroso and palo cortado sherries makes them a natural match for rich or meaty dishes, as well as a surprisingly good pairing with cheeses after dinner.
In the bar they play particularly well with whiskys.
Make it at home: Artists' Special
30ml scotch whisky
30ml oloroso or palo cortado sherry
15ml lemon juice15ml
groseille syrup
Build ingredients in a cocktail shaker. Add ice, seal and shake to chill. Double strain into a chilled cocktail glass. Garnish with fresh redcurrants.
Pair with a book: The artistic demi-monde that gave birth to the artists' special also gave birth to a number of famous literary works – including Ernest Hemingway's memoir A Moveable Feast.
READ: The Best Way to Sample a Dram of Whisky
4. PEDRO XIMENEZ AND MOSCATEL
Despite their diversity, all of the sherries listed above are produced from a single grape varietal — palomino fino, an otherwise undistinguished grape whose neutrality in terms of flavour gives Jerez's sherry producers lots of flexibility.
While palomino fino accounts for more than 90 per cent of the plantings in the sherry region, sherry can be made from two other grape varietals, pedro ximenez and moscatel, both of which are turned into sumptuously sweet dessert wines.
Both pedro ximenez and moscatel grapes are sugar bombs, and Jerez's winemakers concentrate the sugars further by sun-drying the grapes before pressing them. The juice that comes out is so sweet that fermentation is effectively impossible, so these wines depend on the fortification process for their alcoholic strength.
READ: How to Expand Your Wine Drinking Horizons
Left to age for years, sometimes decades, in barrels, these wines — both made from white grapes — transform into inky black, viscous stuff. Pedro ximenez is another relatively neutral grape, so the wine made from it — the more easily found and approachable of these two sweet sherries — tends to show off the flavours of oxidative ageing: think dried fruits (especially dates), raisins, walnuts, a hint of tobacco or leather.
Moscatel, on the other hand, is an exuberantly aromatic grape variety, so the appeal of moscatel sherry lies in the contrapuntal tension between the fresh floral aromas of the grape and the nutty, raisiny flavours imparted by oxidative ageing.
These hugely flavoured and incredibly sweet sherries practically make a dessert on their own — but if you'd like to feel extra decadent, pour a little splash of pedro ximenez over some vanilla icecream. Both also pair well with sharp, funky blue cheeses. Because they are so sweet, they can replace simple syrup in a number of cocktails.
Make it at home: PX Daiquiri
45ml rhum agricole blanc or a high-quality white rum
22.5ml pedro ximenez sherry
22.5ml lime juice
Build ingredients in a cocktail shaker. Add ice, seal, and shake to chill. Double strain into a chilled cocktail glass. Garnish with freshly grated nutmeg.
Pair with a song: This wintertime riff on a daiquiri practically demands to sipped while listening to Baby It's Cold Outside.
5. CREAM
If any style of sherry deserves blame for sherry's current image problem, it's this one — a blend of oloroso sherries sweetened with pedro ximenez, and almost exactly what most people expect to taste when offered a sherry.
The category started out as an export-only product for England dubbed "Bristol Milk" — and turned into "cream" when a customer of the wine merchant John Harvey sampled a new, richer blend Harvey was working on and said "If that is milk, then this must be cream." (No dairy products are used in the making of these sherries.)
Harvey's Bristol Cream remains the archetype of the style — and, as with cheap blended Scotch whiskies, these sherries aren't always made with lashings of love and attention to detail.
But just as a handful of masterful scotch blenders have started to revive the art of blended whisky, so too have a few companies made blended cream sherries that challenge preconceptions.
The most widely available of these is Lustau's East India Solera sherry, which uses lightly heated ageing to replicate the hot and humid conditions of a sea voyage from Jerez to India.
The resulting sherry is decidedly sweet and tastes of dates and toffee, but finishes clean, dry and a little saline — not dissimilar to the way a pinch of sea salt makes caramel less cloying. It's a great match for desserts and surprisingly flexible behind the bar.

Make it at home: East India Negroni
60ml flavoursome white rum or rhum agricole blanc
22.5ml Lustau East India Solera sherry
22.5ml Campari
Build all ingredients in a mixing glass. Add ice and stir to chill. Strain into a tumbler and top with ice. Garnish with a twist of orange peel.
Pair with a film: Just in case the East India Solera name tempts you to romanticise the British Raj, David Lean's 1984 adaptation of E.M. Forster's A Passage to India will provide a corrective.
— The Observer
Share this:
More Food & Drink / Wine & Drink