Shiitake and Chive Dumplings Recipe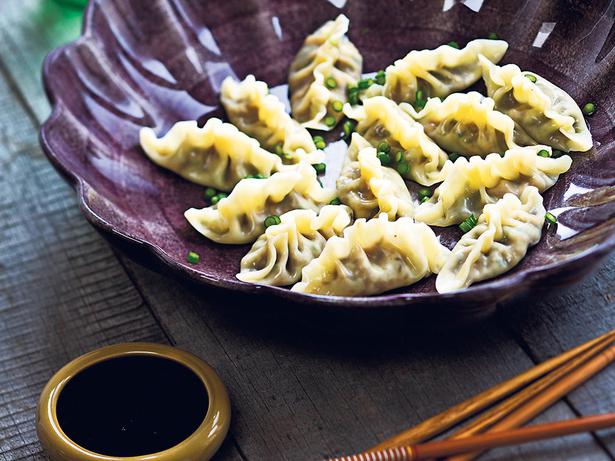 Tuesday Sept. 3, 2013
SHIITAKE AND CHIVE DUMPLINGS
Makes 24
• 1 Tbsp sesame oil
• 1 Tbsp oil
• 1 cup garlic chives, very thinly sliced
• 1 Tbsp grated ginger
• 150g shiitaki mushrooms, chopped finely
• 1 Tbsp soy sauce
• ¼ cup chopped coriander
• 24 dumpling wrappers
Dipping sauce
• 3 Tbsp soy sauce
• ½ tsp sesame oil
1. In a frying pan heat the oils, add the chives and cook for 2 or 3 minutes or until soft. Add the ginger and mushrooms and cook until they are reduced and the liquid has all gone. Remove and cool.
2. Add the soy sauce and coriander.
3. Lay the wrappers on the bench and brush the edges with water. Place 1 Tbs of filling in each. Gather the sides and pinch together. Cover and refrigerate until needed.
4. Fill a large pot with water and bring to the boil. Place the dumplings in a few at a time and cook for 8 minutes. Remove with a slotted spoon being careful not to tear the dumplings.
5. Serve hot with dipping sauce.
Share this:
More Food & Drink / Dinner