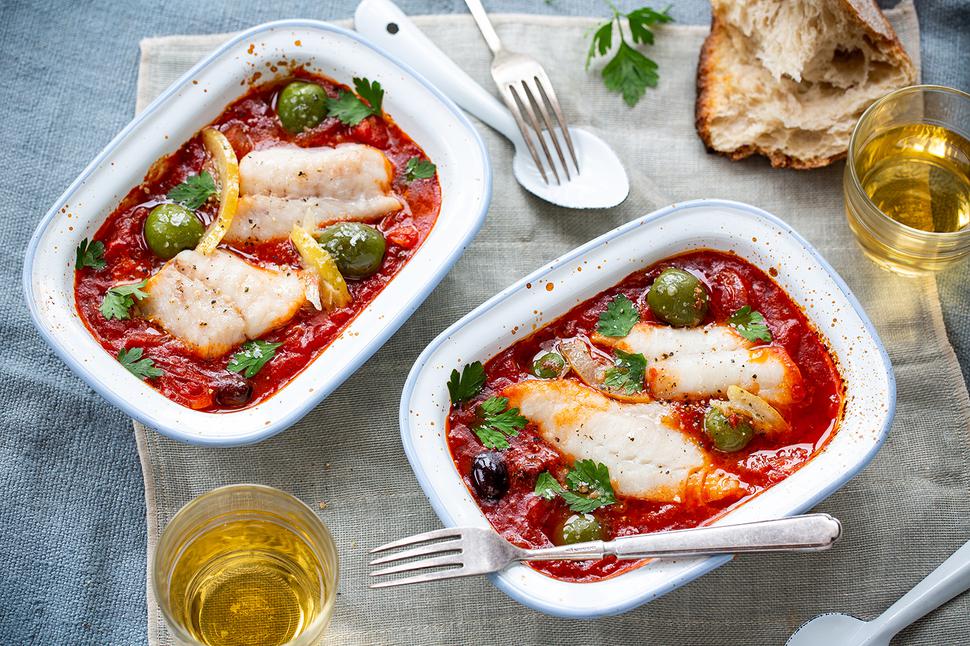 Channel The Cuisine Of Sicily With This Easy Fish Dish
Any white fish will work wonders in this simple Italian-style tomato, olive and caper sauce
Friday April 15, 2022
The thickness of the fish will determine the cooking time. You can always pop a fork in it and see if it flakes, then you know it is done.
SICILIAN FISH RECIPE
Serves 4
2 Tbsp olive oil
1 onion, chopped
1 stick celery, thinly sliced
2 cloves garlic, crushed
420g tin chopped tomatoes
½ cup white wine
2 Tbsp chopped fresh thyme
Pinch chilli flakes
1 cup Sicilian olives
1 Tbsp capers
1 cup Italian parsley, chopped
Salt and pepper, to taste
300g fish fillets, cut into 8 pieces
1. Preheat an oven to 180C.
2. Warm the oil in a large pot. Add the onion, celery and garlic, cooking slowly for 10 minutes until completely soft. Pour in the tomatoes and wine. Add the thyme, chilli flakes, olives and capers, bringing to a simmer for 5 minutes. Stir through half the parsley then season with salt and pepper.
3. Pour the mixture into 1 large ovenproof dish or 4 small ones. Place the fish pieces on top. Bake for 20 minutes until the fish is cooked through.
4. Sprinkle with the remaining parsley and serve hot, with a green salad and crusty bread.
Share this: