Simon Gault's new health kick
We have a new reason to geek out over health foods. Waterfront dining institution Euro has turned 15, and is taking a fresh, new menu approach to celebrate the milestone. Sophie Burton talks to Simon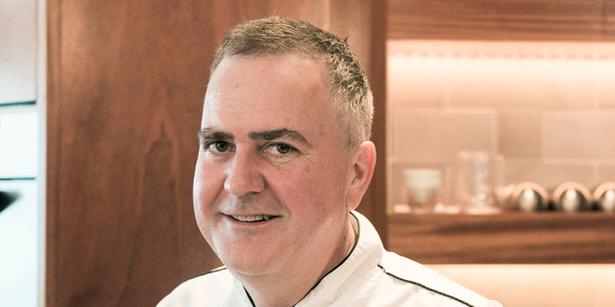 Wednesday Sept. 3, 2014
Delicious food that isn't totally terrible for your well-being. The sentence was once a far-fetched concept, with the processed, the sugared, the bread-based and the heavily salted blocking our way to great food that doesn't pack an artery-punch post-meal.
We are now in the golden age of health, however, and Simon Gault, executive head chef of Euro, is taking pains to prove that you can have your health benefits and still get the indulgent, bistro experience too. After all, Euro has always been the destination of choice for local businessmen looking to conduct long lunch meetings over hearty slabs of steak.
With the advent of a fresh spring menu, not to mention the launch of Gault's new cookbook Modern Classics, the new and improved Euro is championing healthy food that doesn't compromise on flavour, variety or culinary flair. That is to say, coconut is the new butter.

Give us your very best elevator pitch about Euro's new food ethos.
The modern way to eat. We've said goodbye to refined sugar, trans fat, gluten, high carbs, feeling bloated and food hangovers. I've been travelling and researching ingredients and techniques that keep my food full of flavour without the things that make it not so good for you.
Your taste buds won't notice the difference, but your body will.
What are your thoughts about the current food landscape, here in New Zealand and abroad? How has it changed? 
The elevation of food in people's lives is the big one. They are more interested, more engaged and more educated. This has coincided with a desire to be healthier and the intersection of these two trends has led to a massive shift. People have more knowledge about what is good for them and they have very firm opinions of what they will and won't eat. People want the ability to choose what they are eating and restaurants have to cater for that. There is demand for local, fresh and high quality produce. People like to know where produce is sourced from. They want more superfoods and less sugar and fat. Gluten-free or vegetarian options can no longer be one or two items on a menu, slotted in as an afterthought. They need to be centre-stage and delicious.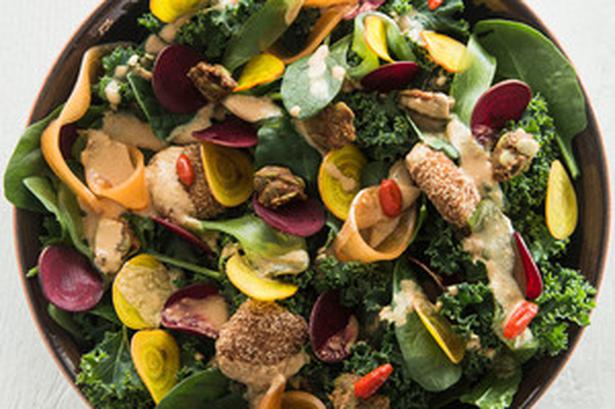 What was your inspiration for the "deceptively healthy" new menu? The misconception that healthy food is twigs and berries creates the opportunity for me to lead the way rather than follow with a deceptively healthy menu. And the good thing is when you eat something healthier you feel completely different afterwards - that's how I want people to feel after a meal.
Be honest, going back 15 years, did you ever see this twist in direction coming? 
You never know what's around the corner. Food is an ever-changing landscape and that's why I have got the best job in the world. But that comes with a level of responsibility. This is why we are changing the way we cook and the ingredients we use. We've eliminated many unhealthy ingredients by introducing new techniques and returning to some of the old staples. In short, we're changing the way we cook and the way we combine ingredients, so you can eat great food that's better for you.
Run us through some of the new dishes that Euro is offering.
We're using pressed juices and superfoods, removing refined sugars, using healthier fats, along with adding some raw and vegan dishes and offering a completely separate vegetarian menu. It's a new way to cook and a new perspective on the ingredients we use. Some of the dishes I'm most excited about our diners trying include the raw crispy carrot and buckwheat bread, with tomato macadamia faux creme (it's gluten free and vegan), our superfood salad with spicy ginger and wolfberry dressing, as well as a delicious dessert, which features vodka compressed pineapple with a coconut macaroon crumble and coconut and lime mousse.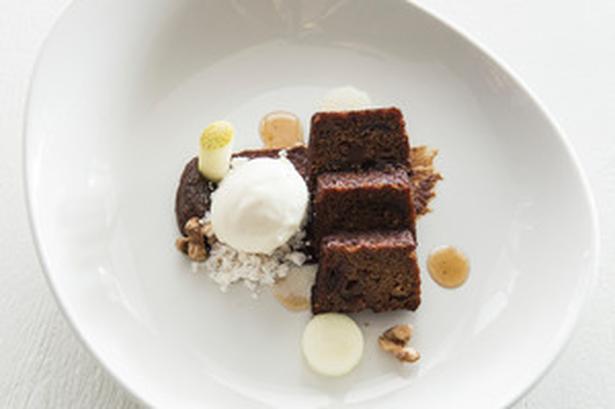 What's a popular dinner item in the Gault household? 
A current favourite is spicy Moroccan-style brussels sprouts with walnuts. We cook this all the time as a side, and sometimes turn it into a main by adding fresh prawns. I like to toss in plenty of walnuts, chilli and Moroccan seasoning.
What's the dumbest thing you've ever done in the kitchen? 
I was once doing a live cooking demonstration on TV One's Good Morning show and by mistake I chose a crockpot to saute my chicken pieces in. I was well under way when I heard the pot begin to start cracking. I reached for a standard pot, hoping to rescue the situation while staring down the barrel of the camera and saying "my worst nightmare is about to happen". At that exact moment the crockpot exploded into a million pieces all over the studio. This was the first day I had met the producer, and luckily for me, he wasn't so concerned, saying instead that it made for fantastic television!
You've reached a 15th birthday milestone with Euro. Is Euro more of a teenager or an adult? 
Yep, 15 years! Gone quickly that's for sure. Hopefully a teenager and I'd like to think we remain so forever.
Auckland feels like... 
Home.
If you could edit anything in Euro's past, big or small, what would it be? 
I tend to only look at the future and not the past.
How has your routine changed in the 15 years since you opened Euro? 
Things have changed a lot. I now have my beautiful wife and baby daughter in the house so my number one priority has been trying to find some balance. Fifteen years ago, I was in the kitchen at Euro every night till late. Since then we've grown to eight restaurants around the country. I obviously cannot be in all places at once, so for me now it's about 
inspiring and leading the direction of all my teams while ensuring we still have plenty of fun. I like to think that I have the best job on the planet.

• Take a look at an exclusive recipe from Simon Gault here.
Share this:
More Food & Drink / The Latest