Singapore Flavours for Auckland Restaurant Month
Ryan Clift, of Singapore's Tippling Club, is one of many international talents on the lineup at Auckland Restaurant Month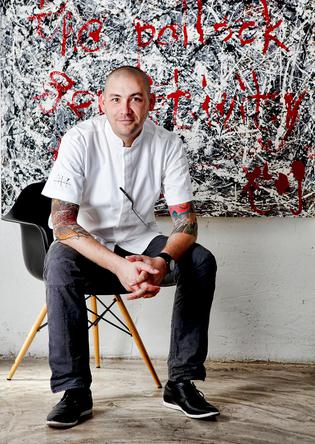 Viva is delighted to be the media sponsor of the biggest eating event on the calendar — Auckland Restaurant Month. August will be packed with tasty and exciting new experiences and we will bring you a weekly update on what not to miss. First up, leading chef Ryan Clift will be one of many international talents coming to town.
It is no secret that Ryan Clift is a superstar chef. He has the world-class restaurants. He has the TV show credentials. He has a swag of international awards, an abundance of tattoos and the Michelin connections too.
When the head chef and owner of Singapore's Tippling Club comes to Auckland for Restaurant Month, however, there'll be another — literal — star quality to his appearance here that diners can look forward to and this one is on the menu.
"One of our sweet snacks is an asteroid. We do a little cartoon book that comes with it, and we get the customer to sniff and we actually get the aroma of outer space."
Unbelievable but true. "It's certified by Nasa," says Ryan. 'We're never going to go there in our lifetime, so we're going to bring it to them — it's a bit of fun."
If you want to know more, you'll have to take a place at O'Connell St Bistro, where Ryan will be teaming up with his old buddy, and now O'Connell St Bistro head chef, Mark Southon. It will be the first time the pair have shared a kitchen since Mark worked for Ryan — his head chef and mentor — at Vue de Monde in Melbourne, some 10 years ago.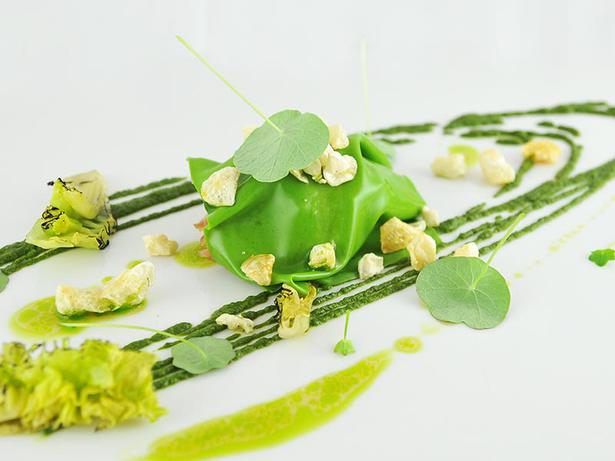 READ: Where to Eat, Shop and Visit in Melbourne
Today, Ryan is on the phone from Bali, where he's recently opened yet another restaurant — called Grow Bali — to add to his portfolio.
It is the fine flavours and insouciant touches of his signature Singapore address that will be doing the, er, star turn when Ryan is in Auckland.
The menu will be smaller than that offered at the Tippling Club, which is hardly a surprise: the gourmand version in Singapore stretches to 30 courses. But you'll still get a true taste of Tippling — named 27th Best Restaurant by Asia's 50 Best Restaurants this year.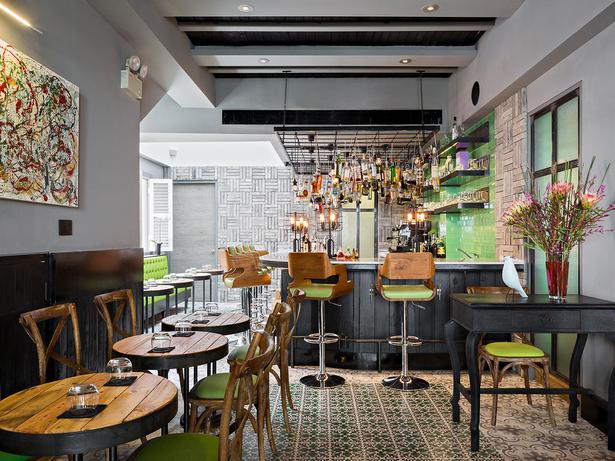 Ryan is a man of many flavours and textures, whose brand of gastronomy is described as fun, playful and fresh. "In Auckland, we'll be doing an in-between menu: three snacks, six courses and then three desserts, so everyone's in for a bit of a treat."
For all the fun and playfulness, there's a strict doctrine at heart. He uses only the best produce. The principal emphasis is on taste. And there's a very technical aspect to all that comes out of the Tippling kitchen too. Ryan can't live without his gadgets: vacuum cookers, vacuum ovens, rotary evaporators, sonic emulsifiers, centrifuges, magnetic stirrers.
The sonic emulsifier creates a cauliflower cheese sauce using 20,000 sound waves per second. "We apply some very modernist approaches to the food that we cook. We're using them to intensify the flavour of the food or to give the food another structure." He has four chefs in the Tippling Club whose sole purpose is research and development.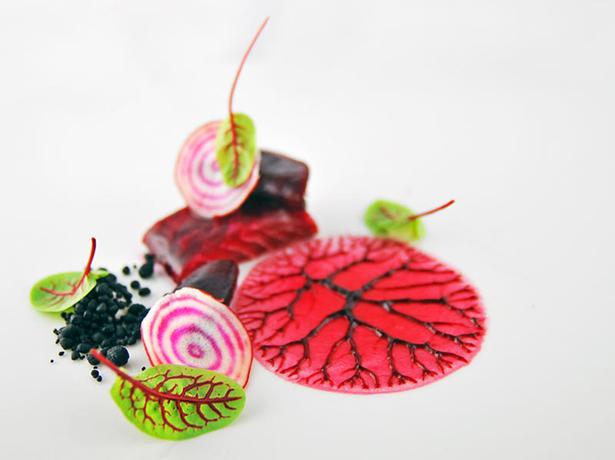 This is the guy who left school at 14 and got a job as a dishwasher in his English hometown of Devizes, in Wiltshire. A truncated career trajectory since those beginnings 21 years ago includes gigs at Claridges and Vue de Monde.
He's worked with, among others, Marco Pierre White, Emmanuel Renaut and our own Peter Gordon. He has been recognised by leading world chefs as a gastronomic superstar of tomorrow in Coco, the Phaidon guide to chefs and restaurants.
Out of the fire; into the frying pan. By Ryan's own admission, he was a "bit of a hooligan" in his youth — one who got in with the wrong crowd. "Luckily, cooking changed it for me and made me more of a disciplined person." He likes those early kitchen days to being in the SAS — "very regimented".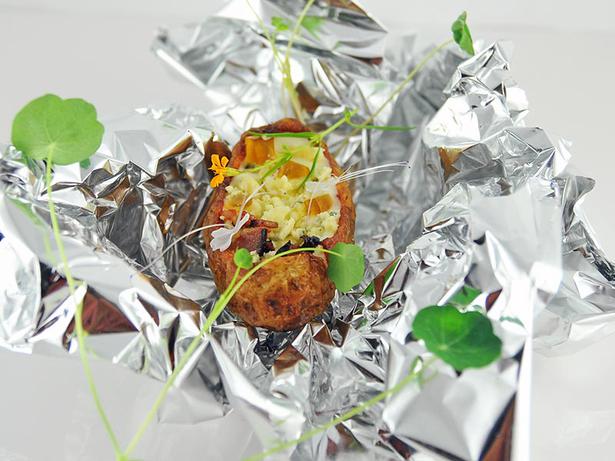 Kids these days. He thinks some of them could do well from an extended stint in a kitchen. "Some kids just aren't academic but if they can apply themselves to a trade like cooking, you actually do see a change in them; they take it on board. There is that camaraderie in the kitchen . . . I think cooking brings a lot of discipline to the younger generation, and more kids should find it."
This will be Ryan's first visit to New Zealand. He's looking forward to catching up with his old mate — and he hopes he'll have some time to visit some bars, try some restaurants and maybe do a spot of fishing.
It's a deal says Mark, who describes his old boss thus: "I still say to this day, he was the most intense, passionate, full-of-drive chef I've ever met".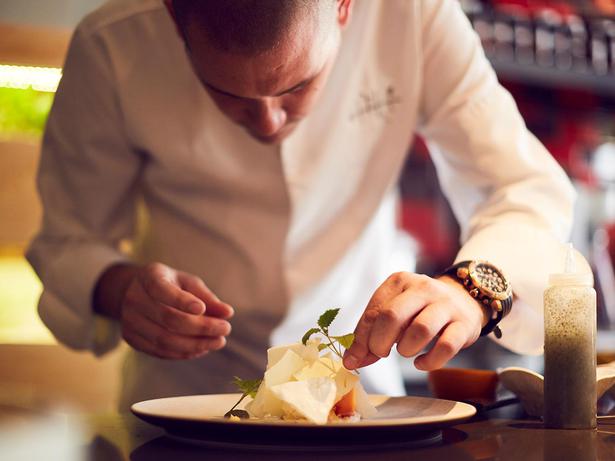 Singapore climes have treated Ryan well. Mark has warned him to be prepared for a comparatively savage Auckland winter. "He told me I better bring a jersey. I haven't had one of those things in 10 years," he laughs. "It's okay. We'll get through it."
• A Taste of the Tippling Club. August 2, O'Connell St Bistro. To book, visit Heartofthecity.co.nz
Share this: