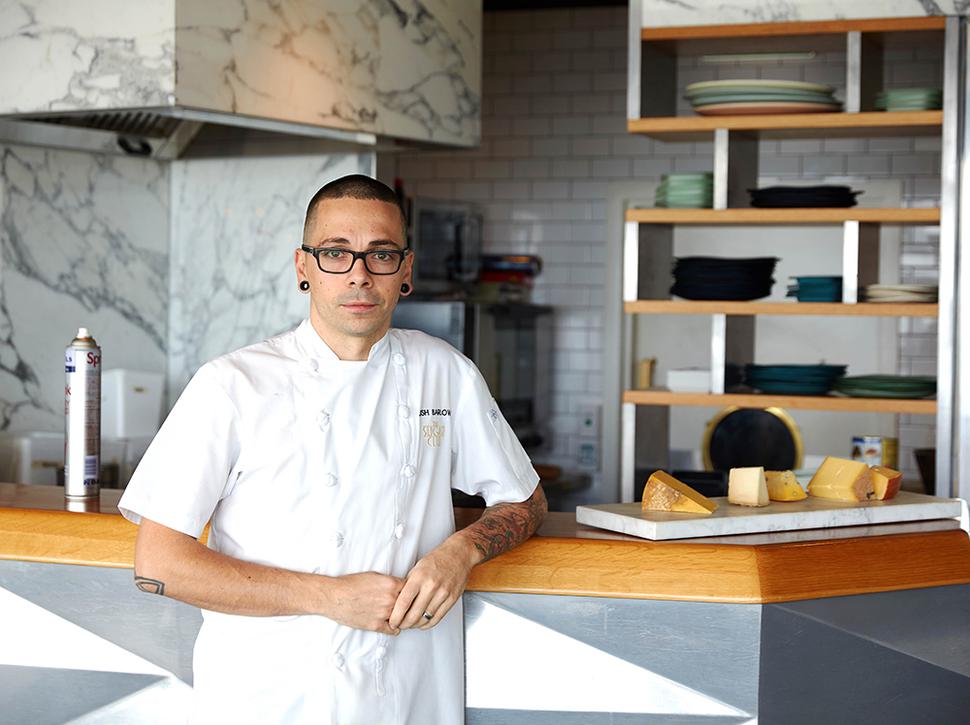 Don't Miss This Fine-Dining Experience Created By Top Chef Peter Gordon
A host of top chefs will unite for the upcoming charity dinner 'SkyCity Dining for a Difference' to raise funds for Leukaemia and Blood Cancer NZ
Tuesday Oct. 2, 2018
From the lofty heights of The Sugar Club all the way to London, executive chef Josh Barlow has been firing off ideas to his UK-based boss Peter Gordon for a dinner they will cook together in a few weeks' time.
Scallops from Whangamata, wagyu beef from Hawke's Bay, and monkfish from the South Island will all feature, along with fromage blanc from "an awesome guy" in Kaikoura for dessert.
"It's about showcasing amazing local producers," says Josh. "Without good ingredients and the passionate people behind them, we can't do what we do as a restaurant."
The special menu is planned for the upcoming SkyCity Dining for a Difference event, which gathers top culinary talent from around the globe to raise funds for Leukaemia and Blood Cancer New Zealand. The biennial event is the brainchild of Peter Gordon and has raised more than $1.25 million to support patients and families with blood cancers.
READ: The Sugar Club Celebrates 30 Years
In New Zealand, six children and adults are diagnosed with blood cancer every day, and several of the chefs involved in the event can trace a connection to the disease. Peter's sister Tracey was diagnosed with acute myeloid leukaemia in 1994 and the following year a successful bone marrow transplant took place, using Peter's marrow.
Josh has a close friend whose daughter has been through leukaemia. "It's close to home, so it's great to be involved with such a good cause and to raise money and get awareness out there," he says.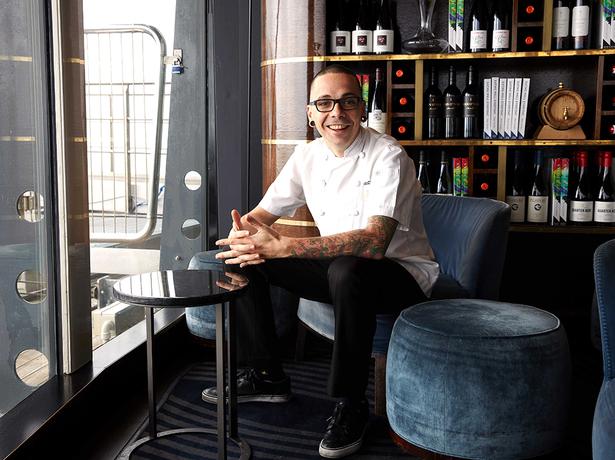 Josh says he's excited to showcase amazing local producers on the menu. Photo / Rebecca Zephyr Thomas

This year's line-up of 13 chefs also includes Al Brown, Nic Watt, and Kasey and Karena Bird, who will each oversee one table — more than 300 guests attend — to serve four courses with matching wines. An auction will be held on the night; up for grabs is an evening with Peter Gordon at which he cooks dinner at the winner's home.

Peter has had a culinary influence on Josh, who took over as executive chef of The Sugar Club in May following three years as the head chef of The Grove and working in Michelin-star restaurants in London, including Fera at Claridge's.

He says it's been a flat-out and eye-opening few months working alongside the internationally celebrated chef. "Peter takes a large influence from cuisines around the world, so I've had the chance to create dishes purely based on Moroccan spices or flavours from Japan. He's also introduced me to a few things I had never heard about before."

Josh, who is originally from Hamilton, says: "We work hard and long hours but it's the best thing being able to express yourself creatively on a plate. You are constantly progressing as a restaurant and personally as a chef. I find myself never being able to stand still."

He says the New Zealand food scene is at a peak right now, a result of chefs all around the country contributing new ideas.

READ: A Taste of Maori Fine Dining at The Sugar Club

"Everyone is trying to progress the industry in a really positive way. It's great to promote what we grow, produce and supply, and get our native cuisine out on the world stage."

Josh says he's excited at the chance to share a kitchen with a few of them and hero local ingredients at the upcoming charity dinner. "I can't wait to showcase everything across the board with our menu, and show people a good time."

• Skycity Dining for a Difference, October 13. For more information or to buy tickets contact Annabelle on 021 823 176 
Share this:
More Food & Drink / Features & Profiles