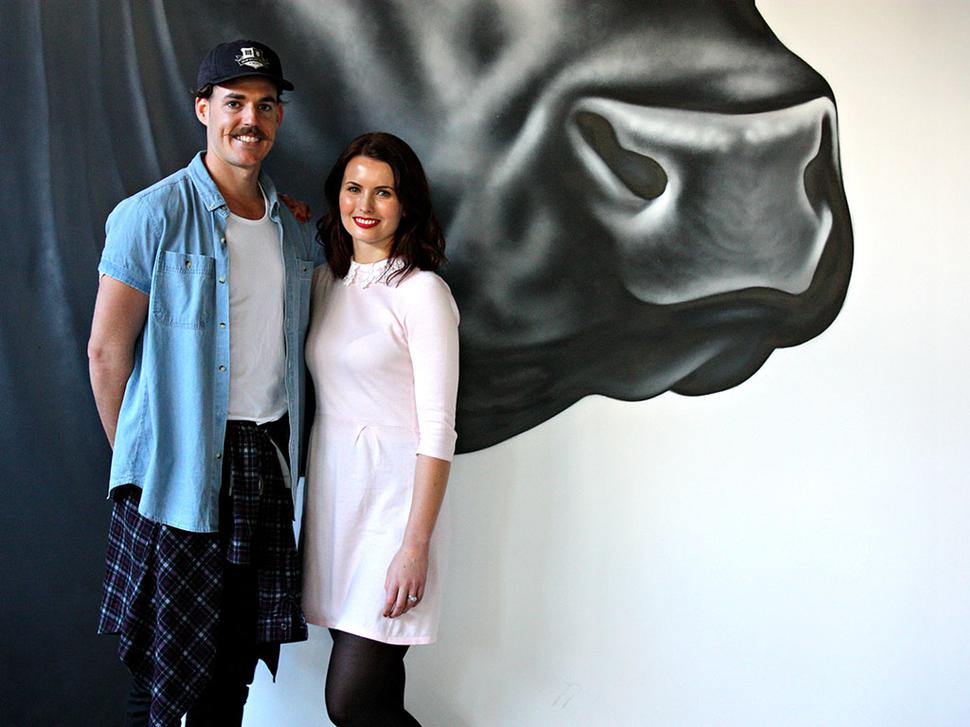 Barbecue Boomers
Smoky, slow-cooked meat has made its way from Texas to New Zealand
Thursday June 4, 2015
Raw vegans move aside: meat is trending. Yes, paleo's big news, but today we're talking barbecue. Specifically, US-style slow-cooked barbecue, taking off here after proving popular in cities such as New York, London and Melbourne.
Food trailers like Bare Knuckle BBQ and Dixie Barbecue have been popping up all over the country. Bootleg BBQ Co opened in Christchurch in March after a recon mission through the States. Hog Heaven Louisiana Smoke House opened in Newmarket last year and, next week, Auckland gets a new barbecue temple in the form of Miss Moonshine's.
Established restaurants are catching on, too. Molten's menu is now barbecue-focused (although more South American than US-inspired) and Orphans Kitchen cooks some dishes on a barbecue on their deck.
While Kiwis tend to throw a few saussies on the barbie and stand around drinking beers for an hour, Americans, particularly in the Southern states, have been obsessing over and competing in their craft for years.
Their barbecues involve pit-smoking large cuts of meat "low and slow" — for around 12-16 hours — in a barrel-shaped chamber with a fire pit. Smoke and time are the key factors, producing deliciously charred ribs, juicy pork shoulder and tender beef brisket.
So what of the tradition turned trend? It stems from Austin, Texas, where, in 2009, Aaron Franklin, poster boy for a new wave of pit masters, opened Franklin Barbecue. His simple trailer sold out of brisket every day, and was listed in 2013 by Bon Appetit magazine as one of the 20 most important restaurants in the US.
Hipsters flocked to it and barbecue became cool again. And as with anything food-oriented from Austin, it spread to LA, New York, London, Melbourne, Sydney ... and now, years later, New Zealand.
A scattering of mobile caterers, such as Tauranga's The Big Smoke BBQ Co and Stu's Smokin' Barbeque (launched in Christchurch eight years ago and recently arrived in Auckland), and restaurants such as Uncle Mike's Kansas City BBQ in Petone, have been offering this cuisine for years. But newcomers like Miss Moonshine's and Bootleg BBQ Co claim to be the nation's first.
What they really mean is they're the first to package it in a trendy, #nofilter kind of way.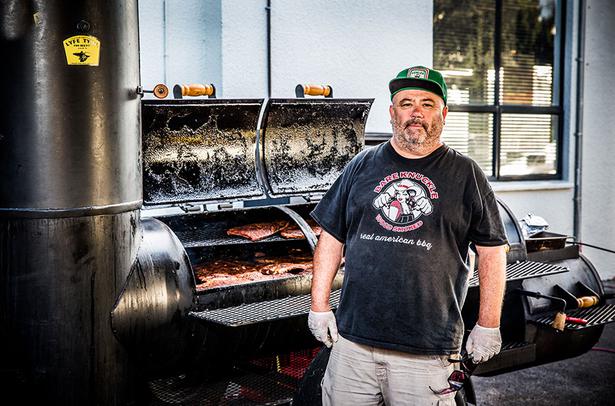 Husband and wife team Ryan and Annelise Clarke are behind Miss Moonshine's, a dedicated barbecue restaurant set to open in Ponsonby's Lot 3 development next Thursday. The ambitious three-part eatery comes after a summer of barbecuing at markets around the country.
As well as meat, smoked with pohutukawa driftwood, there'll be cornbread, pickles and moonshine, made with the team at Rogue Society Gin. Ryan has worked in hospitality since he was a teenager and has run a number of Columbus Cafes, which Annelise, formerly in marketing, helped him with.
The two had planned to open a cafe after their travels last year. Instead, they impulsively purchased a barbecue from the US after discovering the trend in New York and London.
Already they've outgrown that barbecue. Their second, which features in the kitchen of their restaurant, is double the size and requires a night-time "pit boy" (a Californian guy who grew up barbecuing) to keep an eye on the meat.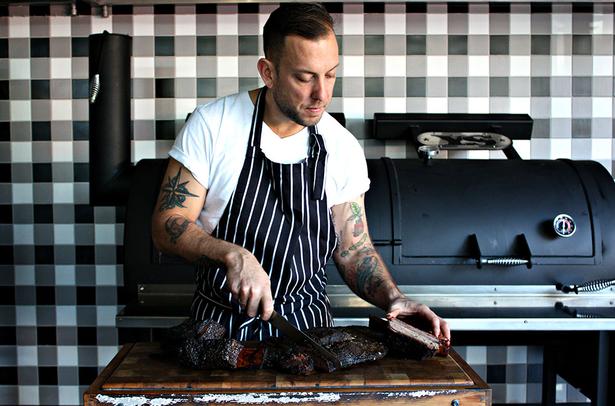 The other pit master the Moonshiners acknowledge is Jimmy Macken, of Bare Knuckle BBQ, who has been popping up for the past year at venues such as No 1 Queen St and La Cigale's Truck Stop.
With relatives in the US, Jimmy travels back and forth regularly, and visited some of the most popular barbecue destinations before importing his own.
After this weekend's sold out session at Hawkes Bay's F.A.W.C. festival, Macken plans to stay and open an authentic barbecue joint on his property — think Texas, where you can pull off the side of the road and buy freshly smoked meat from somebody's backyard — having sold his other Auckland business, Cheltenham's The Dairy.
Quick to take Jimmy's place at the final Truck Stop for the summer was Dixie Barbecue, run by brothers Leon and Mark Katavich. In March, the pair launched their food trailer after years of home barbecuing, and have run it outside Blanc liquor store in Henderson and at markets and events since.
Mark, who had worked as bar manager at Xuxu and Cafe Hanoi, fell for the cuisine while living in London. Together the brothers travelled to the US, where they spent two months touring the best barbecue outlets and learning from a dedicated cooking school in Georgia.
Leon, a mechanic before suffering a spinal injury in Canada, gave up his job at Parafed Auckland — where he helped provide sporting opportunities for others with physical disabilities — to focus on this. It's more of a passion than a job, he says.
"It has to be because of the long cook. You have to be dedicated to monitor it for that length of time."
Share this: