Slow-Cooked Lamb Recipe with Fennel
Try this aromatic recipe for slow-cooked lamb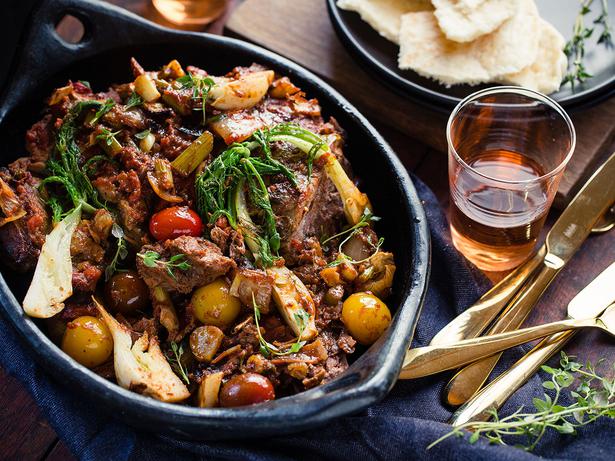 Friday Jan. 27, 2017
If you are heading to the beach for the afternoon over the long weekend, place this lamb in the oven so when you arrive home the house will be filled with its amazing aroma. Then let the fennel and tomatoes work the magic while you relax with a cold glass of vino.
SLOW-COOKED LAMB RECIPE WITH TOMATOES AND FENNEL
Serves 4-6
2 Tbsp olive oil
1 tsp salt
½ tsp freshly ground pepper
4 garlic cloves
1 Tbsp paprika
1 tsp cumin
1 tsp coriander
1 butterflied leg of lamb
2 cups beef stock
1 bulb fennel, sliced lengthways
200g cherry tomatoes
Bunch of fresh thyme
1. Preheat an oven to 160C.
2. Into a mortar and pestle place the oil, salt, pepper and garlic. Crush to form a paste, then add the paprika, cumin and coriander mixing well. Smother over the lamb and place into an ovenproof dish leaving at room temperature for 30 minutes.
3. Pour the stock around the lamb, cover with foil and place into the oven for 4 hours.
4. Remove the foil, add the fennel and cherry tomatoes and thyme. Return to the oven uncovered for a further hour until the vegetable are soft and the lamb is pulling apart easily.
5. Remove from the oven and allow to rest for 15 minutes.
6. Serve warm with pita pockets or a simple salad.
Share this:
More Food & Drink / Recipes