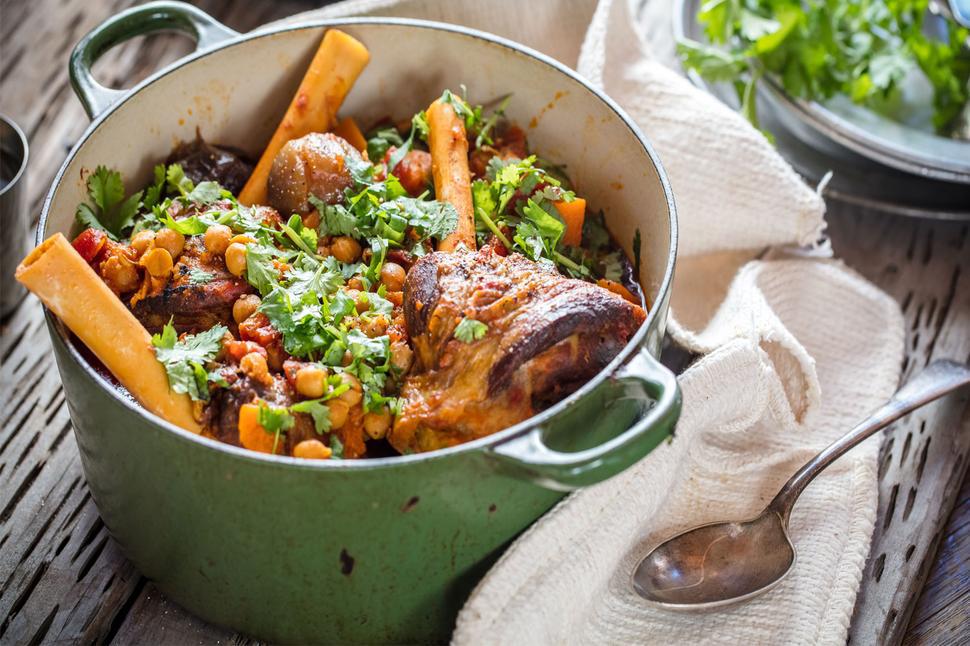 The Most Comforting Slow-Cooked Meals To Try This Winter
Take it slow this winter with these fall-apart tender recipes starring lamb, beef, pork and rabbit
Sunday June 7, 2020
Rustic Curried Lamb Shanks With Pumpkin & Chickpeas
Let the oven do all the hard work creating this incredible meal. Tummies will rumble as the smell of savoury curry paste and slow cooked lamb wafts through the house. 
Comforting Neapolitan Ragu
Old cookbooks dictate that ragù should be cooked for a whole day and many cooks still do this, which results in a glorious beefy tomato sauce.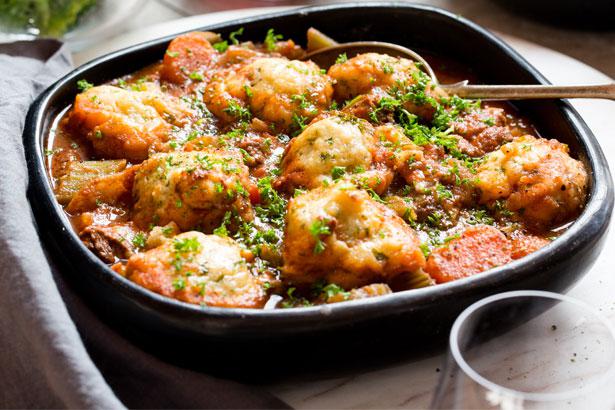 Homemade dumplings are a delicious addition to this lamb casserole. Photo / Supplied

Lamb Casserole Recipe with Herb Dumplings
A good old-fashioned brown casserole is hard to beat. The dumplings are made from a soft savoury scone mixture; when they are cooked on top of your casserole they absorb its flavours to make a hearty, warming meal.

Beef Goulash
A tough budget-friendly cut is transformed into a succulent, fall-apart tender meal in this hearty goulash recipe. Serve with a blob of sour cream and plenty of crunchy bread to soak up all those mouthwatering juices. 

Rabbit with Garlic, Thyme and Pears
This unlikely combination is a must-try for those looking to expand their roast repertoire. Head to your local butcher to get your hands on this underrated meat.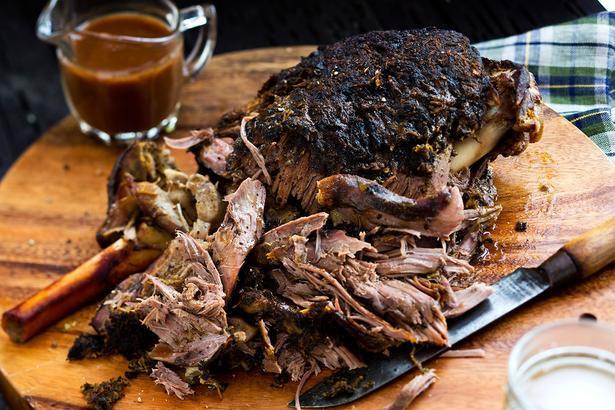 Spiced Slow Roasted Lamb 
Low and slow is the name of the game with this roast recipe. Once this leg of lamb has done its seven hours in the oven, all you'll need is two forks to pull it apart.
Slow-Roast Pork with Apple and Lavender Sauce
Meltingly tender pork shoulder, crispy crackling and warm apple and lavender sauce — this Gordon Ramsay recipe is a winner. Enjoy for a traditional roast dinner with a tasty floral twist. 
10-Hour Slow Roast Leg Of Lamb With Homemade Flatbreads
If you know it's a hungry crowd coming for drinks, take a cue from this crowd-pleasing recipe and get a leg of lamb in the oven early. The flatbreads can be made ahead of time, then reheated in the oven — or impress your guests as you flip them in the pan with ease as they are super-quick to cook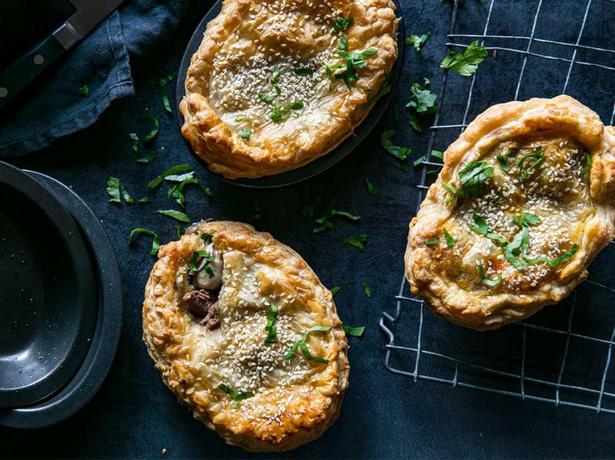 Slow-Cooked Steak & Oyster Pies
The key to a good pie is tender succulent meat that has been slowly cooked, absorbing the delicious flavours tossed in with it. In this pie recipe, red wine, orange and thyme make a great combination.
Roast Goat Leg
Try something a little different for your next roast and swap your usual leg of lamb for goat. Marinated for hours with chilli, lemon and olive oil, this dish is the perfect way to introduce a different protein to the family. 
Lamb & Potato Rendang
Fair warning, the heavenly aroma that comes with cooking this oven-baked curry makes it hard to wait the two hours it takes to bake to perfection. 
Share this: