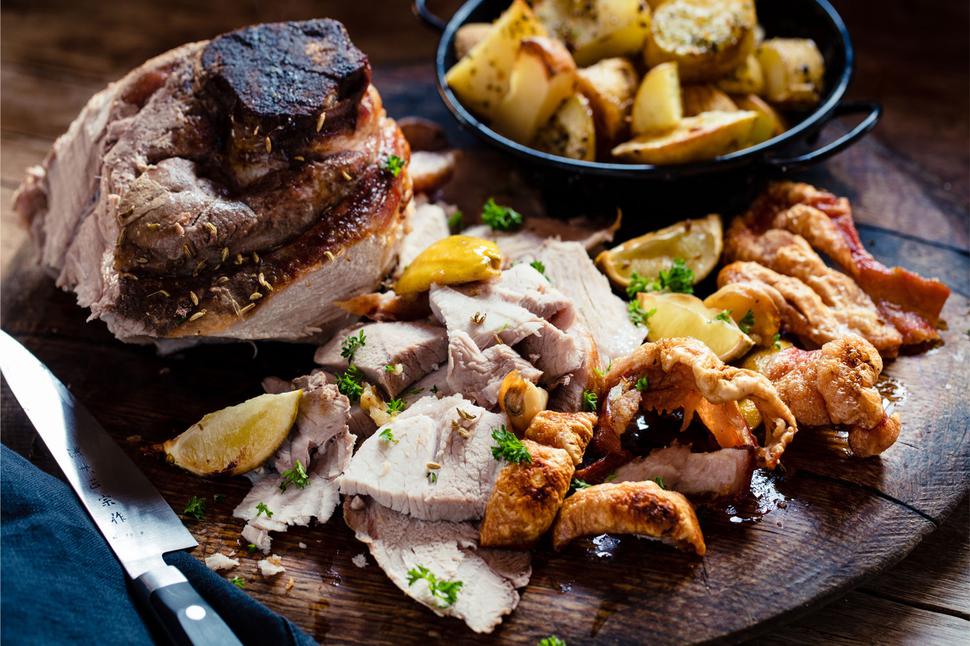 Slow Roast Pork Shoulder With Limes & Garlic
Your typical Sunday roast just got a whole lot tastier
Friday Sept. 14, 2018
Any meal that can be prepared simply, then cooked slowly without too much fuss and bother is a winner in busy times. Slow cooking a pork shoulder with a few simple flavours is perfect — you can pop it in the oven and forget about it. This means more time for other things. Don't forget to season the pork well. Then enjoy the crackling and succulent meat, with your favourite vegetables.
SLOW ROAST PORK SHOULDER WITH LIMES & GARLIC RECIPE
Serves 6

3 limes, quartered
6 garlic cloves, whole
2 kg pork shoulder
1 Tbsp olive oil
2 tsp salt
1 tsp fennel seeds
Roast potatoes, to serve
1. Preheat oven to 160C.
2. Place the lime wedges and garlic in a baking dish. Place the pork on top, then rub with oil and sprinkle with salt and fennel seeds. Cover with foil and cook for 2½ hours.
3. Turn the oven to 200C. Remove the tinfoil and cook for a further 30 minutes until the pork is crispy and golden.
4. Serve with your favourite roast potatoes and a green vegetable.
Share this: