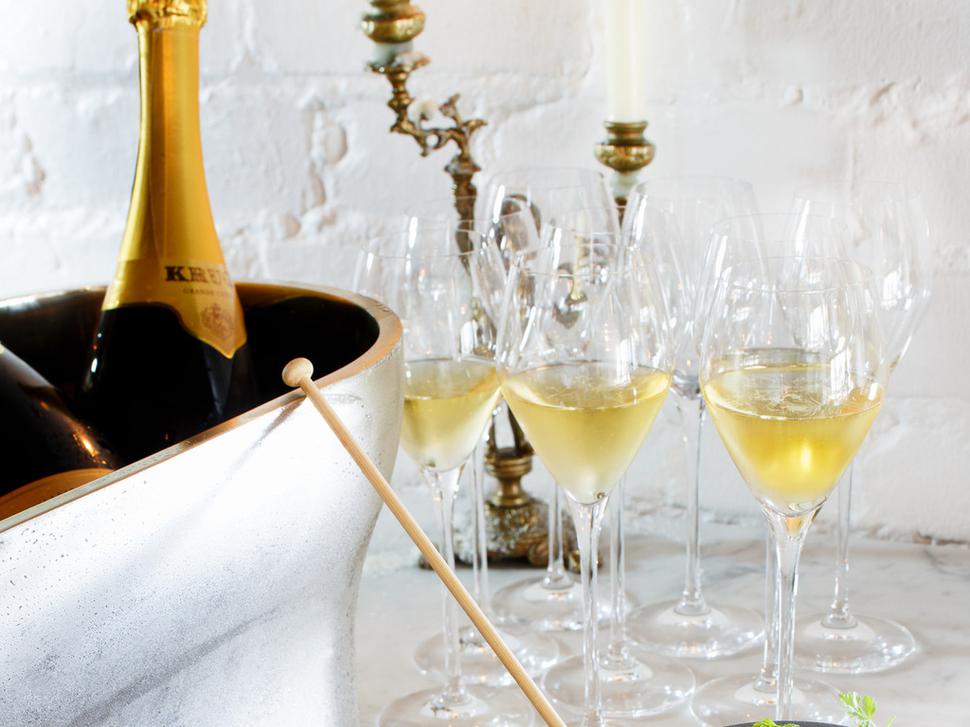 Small, but perfectly formed wine lists
A well-chosen wine list, supported by knowledgeable service, hits the right spot, says Jo Burzynska.
Friday Feb. 27, 2015
One of the joys of dining out is ordering something I don't have the skills or patience to create at home. Something that takes me on a journey through new taste and texture combinations. This excitement is something I'm also seeking from a restaurant's wine list, but I too often find myself wishing I could BYO.
Although New Zealand's dining scene has become increasingly cosmopolitan, its wine lists have lagged behind. When I see lists consisting almost completely of bottles I can secure at the supermarket, my heart sinks.
Another bugbear is wines that have been sourced from just one or two suppliers. This is a practice driven by laziness, or even greed, as exclusive relationships can lead to special deals and kickbacks to the establishments involved.
In good restaurants around the world wine lists often include a broad selection of older vintages and hard-to-find wines; in New Zealand this kind of list is hard to find.
Before I vent more spleen, I must acknowledge that the situation is improving. Some places have certainly cracked it and attract me as much for their wines as their food.
These include O'Connell Street Bistro with a skilfully balanced wine selection that has won it a Wine Spectator Award of Excellence every year for more than a decade. The French Cafe's cartes des vins also gets my vote; it boasts a welcome wide array by the glass.
An eclectic mix of local and international drops thrills at The Grove, while its sister restaurant, Baduzzi, sports one of the most interesting Italian line-ups in the country, including a number personally imported by proprietor Michael Dearth. Meredith's hits the right note and Mekong Baby has a seriously fun choice suited to its Asian fusion cuisine. These aren't the only establishments getting it right, but there should be far more.
So what makes a good wine list? I have my own ideas, but thought I'd solicit the opinions of master sommelier Cameron Douglas, who has curated some fine lists.
"The list must understand the cuisine it's there for; then there's the customer base that the restaurant is targeting," he says. "Every wine must have a voice with both of these."
One thing I'm always pleased to see is a good offering of wines by the glass, which makes it easier to make a good food and wine match. If it's an interesting selection, it also offers the opportunity to explore more wines over your meal.
Big is not always better when it comes to wine lists and the trend is towards more succinct selections, notes Douglas. It's also no good having an outre assortment if the waiting staff can't make informed recommendations.
But get a good list supported by knowledgeable service and the adventurous can let go and be guided on a vinous odyssey into territory they would likely have never traversed on their own.

PICKS FROM JO'S LIST
I've had to put my money where my mouth is when creating the monthly wine lists for Christchurch's The Auricle Wine and Sound Bar. Here are some from my current selection.
The Supernatural Hawke's Bay Sauvignon Blanc 2013 $28
Sauvignon blanc is a standard on most lists, but I like to find ones with something a bit special, like this richly textured example with its notes of herb, lime, guava and spice around a tight flinty core. Available from Fine Wine Delivery Company, Caros, The Village Winery, Waiheke Wine Centre, Cambridge Wine Centre, Hamilton Fine Wines and The Merchant of Taupo.
Don Martinborough Pinot Gris 2014 $28 
Orange-hued skin contact wines are proving popular with the younger clientele in particular and are extremely versatile matches with a variety of food. This is a delicious example from a new Martinborough label that's dry, aromatic and firm-edged, with notes of anise spice and herb infusing its weighty peach fruit. Fromdonwines.com
Fancrest Waipara Valley Pinot Noir 2010 $42
I'm always keen to feature some lovely local wines, such as this elegantly voluptuous example from Waipara. It's looking lovelier than ever with some age to its supple palate of fresh plum and black cherry fruit, hints of spice and earthy undercurrent. From fancrest.com
Share this:
More Food & Drink / Wine & Drink