Don't Miss The Return of Small Fry Cafe For One Day Only
Ruby White on her latest pop-up and top spots for great Chinese-Malaysian fare in the city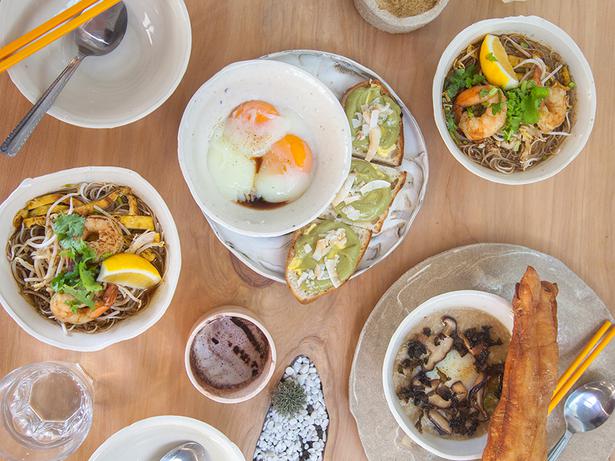 Tuesday April 9, 2019
It's been almost a year since Ruby White, formerly known as Miss Changy, closed her cafe Small Fry at Te Tuhi Arts Centre which built up a loyal following for its modern Chinese-Malaysian fare. There's good news for fans, or those yet to try her signature dishes, Small Fry will regroup for one day only at Baby cafe, in Eden Terrace, this month. The pop-up will consist of a simple menu of two sandwiches and Malaysian Kaya Toast. Jars of Ruby's signature homemade kaya will also be available for purchase. Sunday 28 April 10.30am until sold out. 67b France St S, Eden Terrace
What is kaya toast?
Ruby White: It's a traditional breakfast food eaten in Singapore and Malaysia consisting of toasted white bread, sandwiching kaya and a thick slab of butter... you wouldn't be mad for thinking it was cheese. Kaya is a green spread made from coconut milk or cream, eggs, sugar and pandan leaves — the key ingredient that gives kaya its unique colour and flavour. Think of pandan as the fragrant vanilla of the East. Find Ruby's signature recipe here.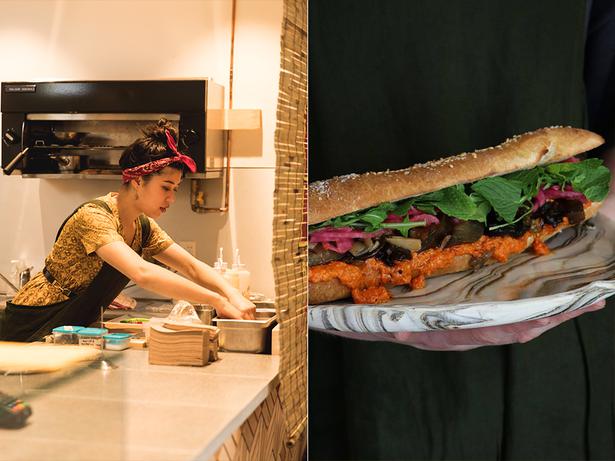 Where do you go for Chinese in Auckland?
Taste In Memory. Their xiao long bao and fried dumplings are the best I've had in Auckland – and it's open for breakfast! Tianze is a solid "Chinese" Restaurant, their steamed fish dumplings and pork stuffed eggplant are exceptional. Also, the candied kumara and spicy cabbage at Tung Du Style is epic.
What about Malaysian?
Uncle Man's or Bunga Raya — the food is excellent. Selera is also really good. I always order the 'Ruby special' at Uncle Man's — roti Pisang (banana roti in the dessert section) with the chicken curry. Do it, no one I've ever shared this with has ever looked back. For home cooked authentic Malaysian food, @88spices has a stall at the Clevedon Sunday market. Look out for different kueh's each week, the kueh salat (pandan curd with glutinous rice) is my absolute favourite.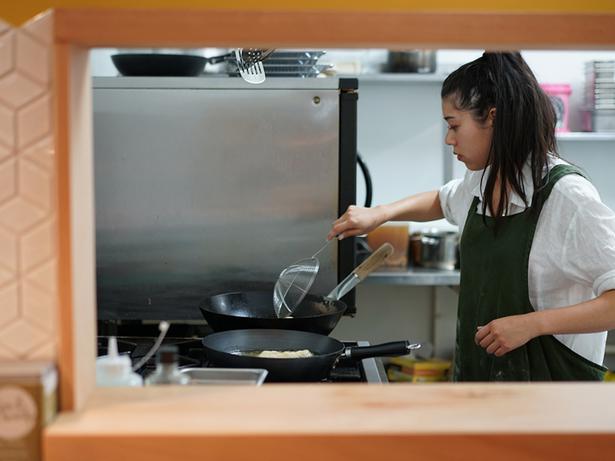 Where do you stock your pantry?
Tai Ping in Glenfield has a solid selection of Chinese and Southeast Asian ingredients. For Asian greens go to the Avondale Market, the variety you will encounter is mind-expanding especially if bok choy is the extent of your Asian greens dictionary. I've yet to encounter with a green vegetable that doesn't taste good in either a soup or fired with garlic — a good rule of thumb if you want to experiment.
• Find a taste of Small Fry at Baby Cafe on Sunday 28 April 10:30am until sold out, 67b France St S, Eden Terrace
Share this:
More Food & Drink / Features & Profiles