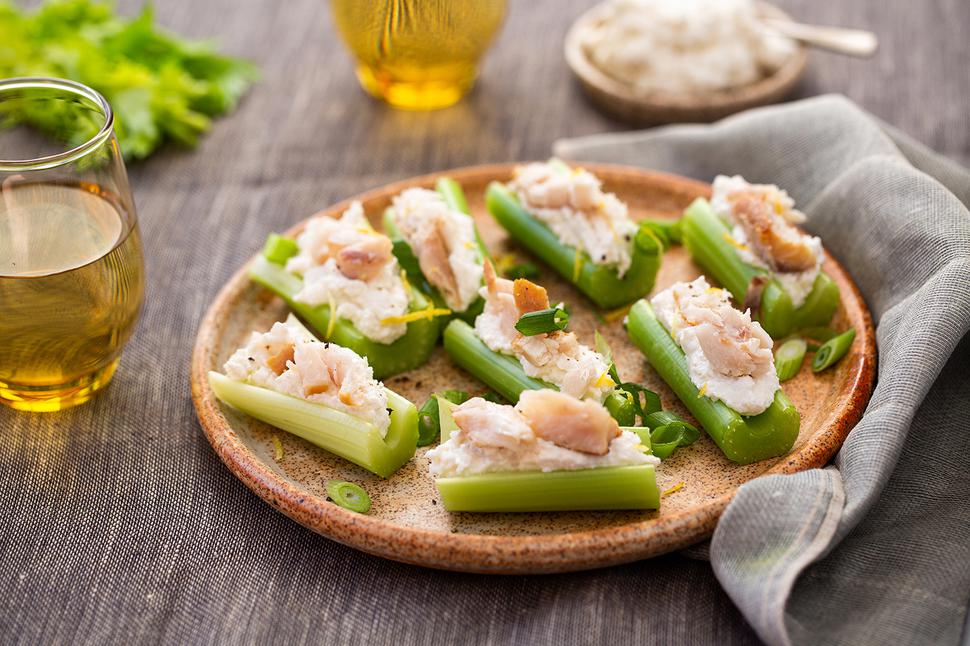 Smoked Fish & Cheese-Stuffed Celery
This smoky, creamy recipe makes for irresistible two-bite appetisers
Saturday May 22, 2021
Humble stalks of celery become the hero of the dish — try filling them with this delicious combination of goat's cheese and smoked fish.
SMOKED FISH AND CHEESE-STUFFED CELERY
Makes 12
100g soft goat's cheese
¼ cup cream
2 tsp lemon zest
200g smoked fish
3 celery stalks, cut into 3cm pieces
1 spring onion, finely chopped
1. Place the goat's cheese, cream and zest in a small bowl, mixing with a wooden spoon until smooth.
2. Remove any fine bones from the fish and break into pieces.
3. Fill each cavity of celery with goat's cheese and top with fish. Garnish with extra zest and spring onions.
Share this: