Meet The Trailblazing Couple Changing Chocolate For Good
Viva sat down with Green & Black's chocolate founders Craig Sams and Jo Fairley ahead of the launch of the new Smooth range to discuss the brand's provenance and the future of indulgence
SPONSORED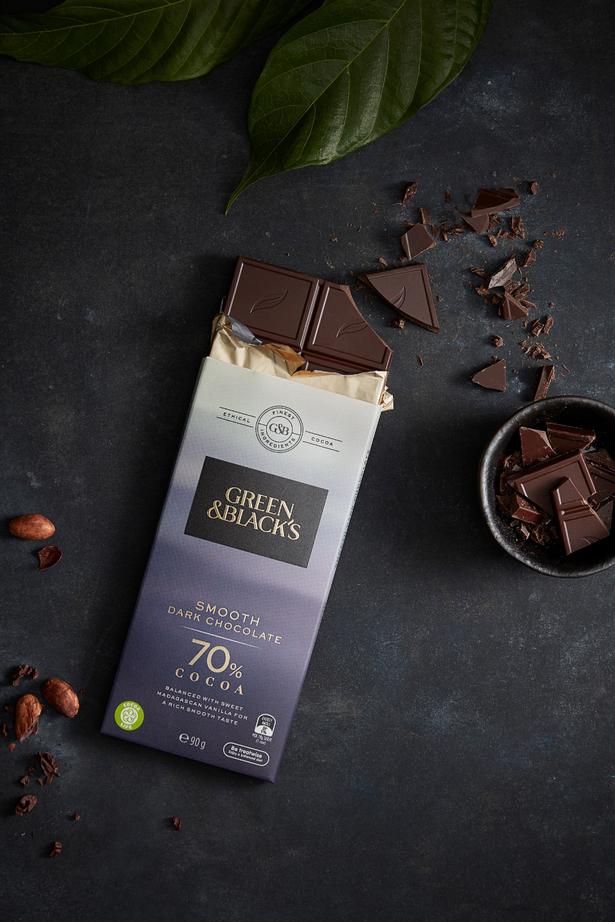 Thursday June 6, 2019
It's been nearly 30 years since Jo popped a piece of 70 per cent chocolate into her mouth, which she had found sitting on Craig's desk. Unbeknown to her, this sample had made its way to Britain via a Frenchman who worked on an organic cocoa farm in Togo, West Africa.
"The expression on her face as she savoured [the chocolate] told me all I needed to know," Craig recalls.
Inspiration firing, the engaged couple lay in bed brainstorming names for a new chocolate venture. Jo threw out Craig's suggestion of 'EcoChoc' in favour of 'Green & Black's' to highlight that it was the first organic chocolate, as well as the darkest chocolate seen in many parts of the world at that point.
They wed in November 1991 and their baby Green & Black's was born soon after.
Over the past three decades, this name has become synonymous with passionately crafted, high-quality chocolate that looks to ethically-sourced cocoa and the finest ingredients, offering its fans the most indulgent chocolate experience.
Appealing to people's taste buds (and their conscience) was always going to be on the agenda for Craig and Jo, who originally launched the brand with chocolate made up of 70 per cent ethically-sourced cocoa solids.
"When we started in 1991 less than 10 per cent of cocoa was sourced direct. When farmers know who they are supplying to, there is a relationship of trust and mutual interest that is reflected in both the quality and the quantity of cocoa that the farmers supply," Craig says.
"This tradition of direct engagement continues today with ethically-sourced cocoa that doesn't compromise on taste," Jo adds.
New for 2019, Green & Black's is unveiling its Smooth range – an exceptionally smooth dark chocolate that continues to align with the brand's core values.
Available in four delectable flavours – 70% Cocoa, Mint, Orange & Almond and Salted Caramel – every 90 gram block in Green & Black's Smooth range is crafted using 70 per cent ethically-sourced cocoa beans, with no artificial colours, flavours or preservatives. Bespoke packaging has been designed to encase each of the four flavours.
"The new Green & Black's Smooth range has been created for chocolate lovers who appreciate delicious chocolate made with the finest, ethically-sourced ingredients," Jo says. "It's perfect for those who are looking for the richness and quality of a high cocoa dark chocolate, but crave a smooth, indulgent finish."
The chocolate in Green & Black's Smooth range is crafted using only four ingredients: ethically-sourced cocoa solids, sugar, cocoa butter and a hint of Madagascan vanilla. The chocolate is then blended with premium ingredients that complement the smoothness of the chocolate but offer a range of fresh tastes and textures.
"Salted Caramel delivers a delicate crispiness, Mint is smooth and refreshing and Orange & Almond is a beautifully balanced flavour," Craig says.
The cocoa in the Smooth range is sourced through Cocoa Life, an independently verified programme that supports sustainable cocoa farming.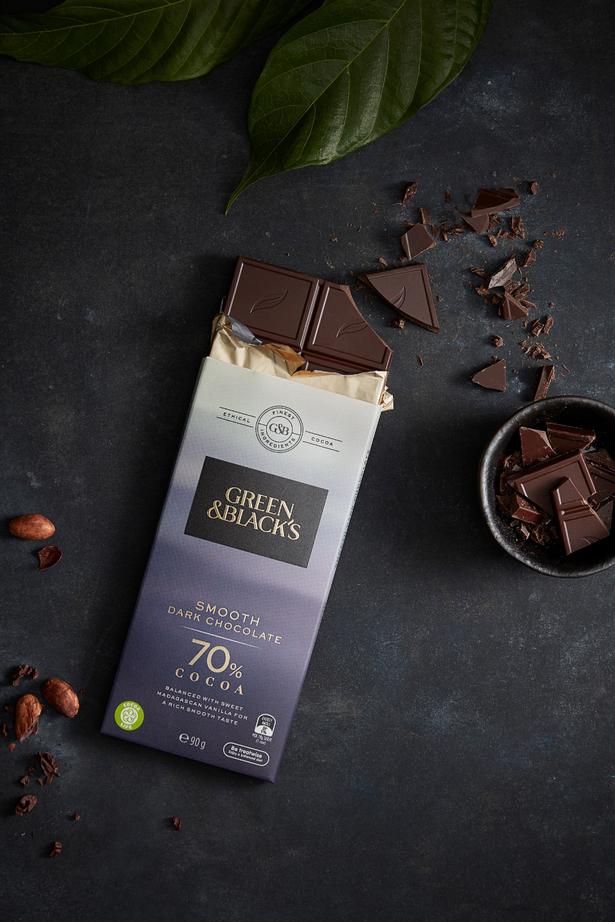 "The programme aims to support sustainable cocoa farming, while securing a brighter future for farmers and their communities," says Craig. "The program works to secure the next generation of cocoa farmers by partnering with NGOs [non-government agencies] such as Save the Children and World Vision, in communities that supply cocoa for Green & Black's chocolate" he says. 
Cocoa Life supports farmers and their communities by providing training, improving agricultural practices and investing in basic needs like education, medical services and access to clean water.
In the seven years since Cocoa Life's inception, Craig and Jo have met with cocoa farmers from Ghana to discover how the initiative has benefited communities there.
But the Green & Black's legacy doesn't end here, with more new flavours and formats in the pipeline to delight chocolate lovers.  
Enduring fans need not fear, either – the Organic range will continue to be available to chocoholics who enjoy its complex undertones and long-lasting finish.
For now, Craig says the couple will be enjoying the sensory pleasure that comes from Green & Black's Smooth range. 
"Like fine wines, good chocolate can tickle your palate in a lot of different ways," he says. 
Green & Black's Smooth range will be available from June 2019 for RRP$3.79 from selected retailers nationwide. Visit Greenandblacks.co.nz
Share this: