Snapper Ceviche Tostadas Recipe
Try this tasty Mexican-inspired raw fish dish recipe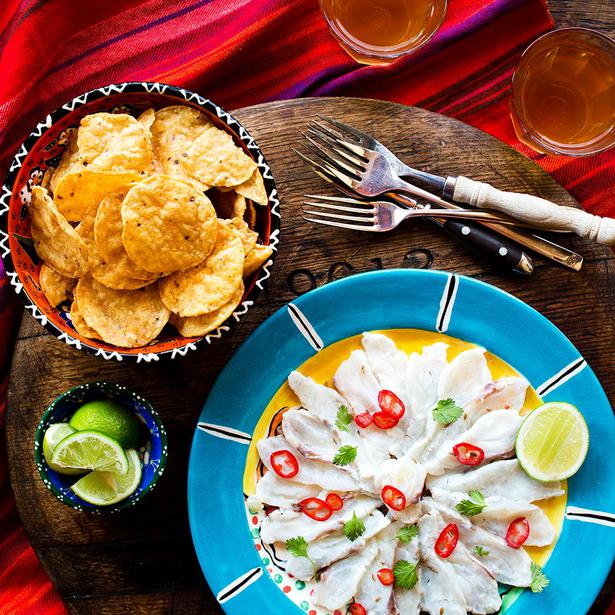 Thursday Feb. 28, 2013
When I tire of pan-fried snapper with a squeeze of fresh lemon or lime, I throw together this Mexican-inspired raw fish dish. Leaving out the coconut cream, more typical of Pacific versions like kokoda (Fijian), keeps it fresh and zingy, and these snacks are great for a party - crunchy, spicy, refreshing and perfect washed down with an ice-cold beer.
SNAPPER CEVICHE TOSTADAS
Serves 5
200 g Whole snapper, or other white fish, ideally freshly caught
2 Long red chillies, finely sliced
1 tsp Cumin seeds, toasted
2 Limes, freshly juiced
1 handful Fresh coriander, finely chopped
20 Tortilla chips, small + add to shopping list
1. Chop the fish into small pieces or slices and put in a non-corrosive dish in a single layer. Add the chillies and toasted cumin seeds, and squeeze over the lime juice.
2. Refrigerate for at least 20 minutes until the fish is "cooked" in the lime juice.
3. To serve, pile a tablespoon of fish onto each tortilla chip, scatter with coriander and a decent pinch of sea salt. Eat immediately.
Share this:
More Food & Drink / Recipes