Chicken and Soba Noodles Recipe with Ginger and Garlic Broth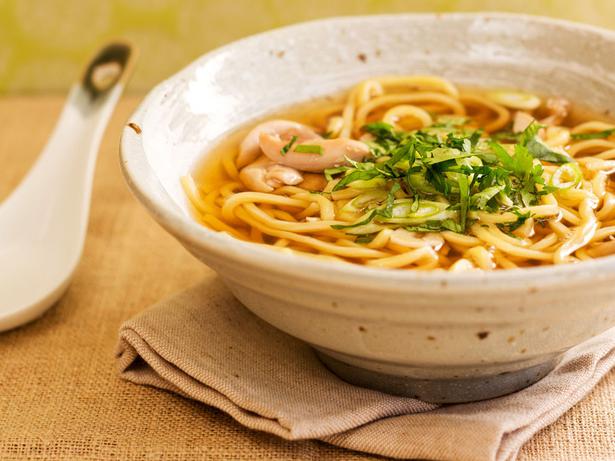 Monday Oct. 6, 2014
SOBA NOODLES, GINGER AND GARLIC BROTH, CHICKEN AND CORIANDER
Serves 4
• 250g soba noodles
• 3 cups chicken stock
• 3 garlic cloves, finely sliced
• 1 Tbsp fresh ginger, finely sliced
• 1 tsp brown sugar
• 1 Tbsp light soy sauce
• 400g chicken thigh meat, skinless and boneless
• 2 Tbsp spring onion, finely chopped
• 2 Tbsp coriander, finely chopped
1. Cook noodles according to the packet instructions, drain and cool.
2. Put the stock, garlic, ginger, brown sugar and soy into a saucepan and bring to a gentle simmer.
3. Slice the chicken finely then add. Let the broth simmer for 20 minutes then add the soba and ladle into warm bowls. Top each with spring onions and coriander.
Share this:
More Food & Drink / Dinner