Sophisticated & Sans-Alcohol, Here Are 22 Dry Drinks To Try Now
From zero per cent craft beer to botanical spirits and funky wine alternatives, there's a spectrum of booze free beverages to explore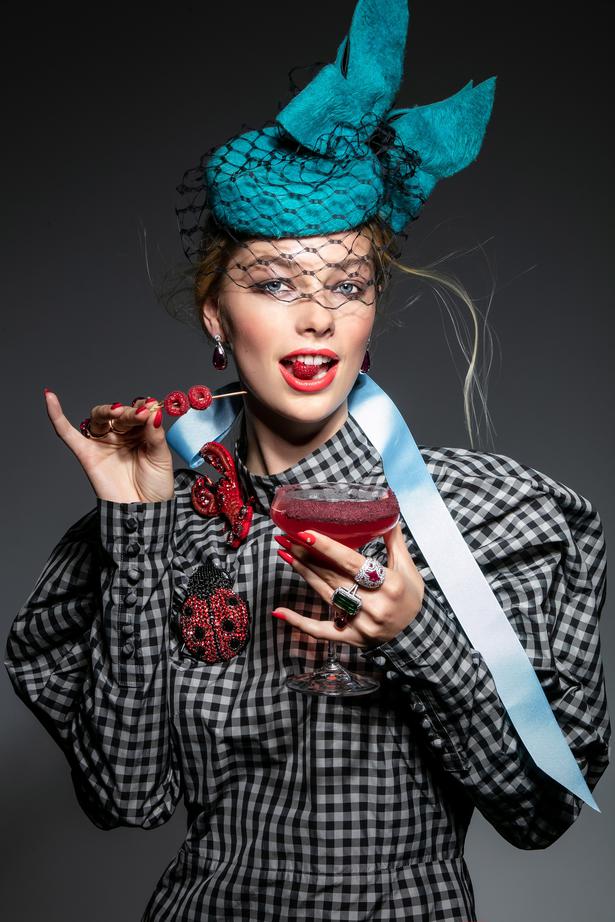 Saturday July 9, 2022
Whether you're a committed teetotaller, dabbling in sobriety, or looking to explore lighter choices, these alcohol-free alternatives are a refreshing option.
WINE ALTERNATIVES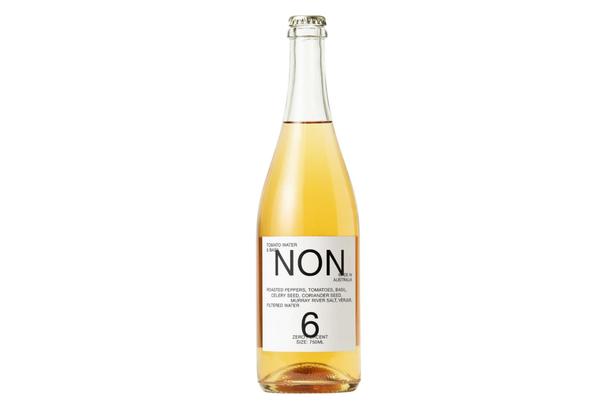 Non6 Tomato Water & Basil
Natural wine is here to stay, in all its funky glory. For those who love a murky orange, the elegant alcohol-free range by Non will have considerable appeal. There are seven sparkling varieties – spanning light, blush and dark – including this vibrant tomato water and basil, as well as lemon marmalade and hibiscus, and roast beetroot and coffee. They're all vegan certified, gluten-free and halal; pick them up by the set or by the bottle – one of the local stockists is Star Superette on Karangahape Rd.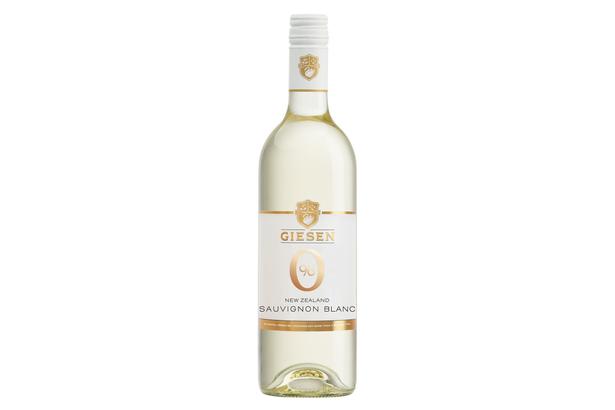 Giesen 0% Alcohol Sauvignon Blanc
Looking for a zero per cent sav? Look no further. Giesen's offering is the first alcohol-removed sauvignon blanc in New Zealand. Light and dry, it also boasts fewer calories, if that's your thing.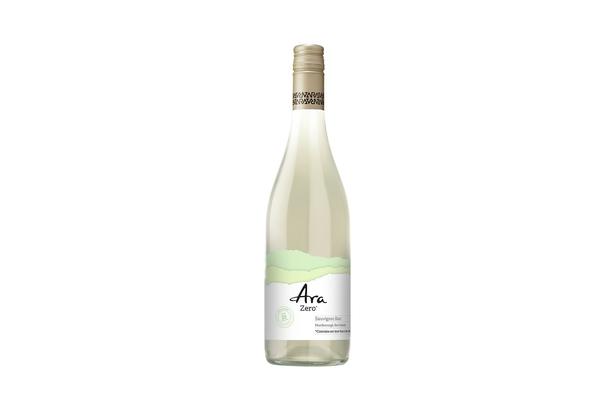 Ara Zero
This Wairau Valley sav from the Marlborough vineyard era is crisp, fruity and alcohol-free. A great light drop.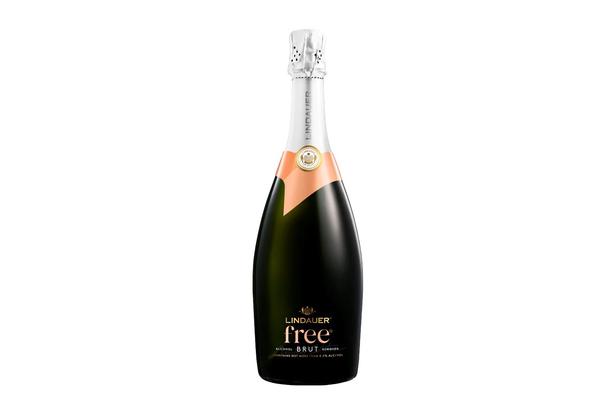 Lindauer Free Brut
The trusted local brand that's always on hand during celebrations, Lindauer has added a zero per cent bottle to its award-winning range of wines. Lindauer Free Brut boasts less than 0.5% ABV, while retaining that fabulous fizz. A good one to have on hand at parties and events so everyone can make a toast.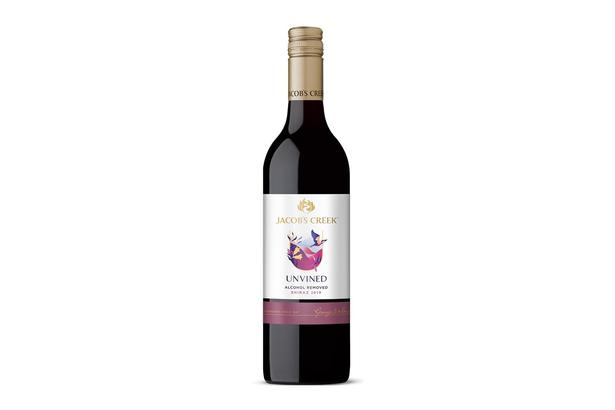 Jacob's Creek Unvined
Stripped of its alcohol, this rich zero per cent shiraz from Jacob's Creek is a delightful way to enjoy a rich red during winter without the effects associated with its traditional cousins.
NON-ALCOHOL SPIRITS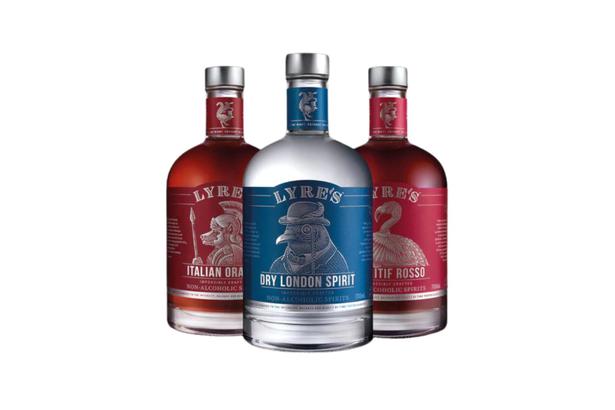 Lyre's NO-groni
There's nothing quite like a negroni. Vibrant and palate-cleansing, it's also pure alcohol. Luckily for those looking for a lighter option, Lyre's has formulated an alternative, courtesy of three of its distinctive non-alcoholic spirits: Italian Orange, Aperitif Rosso, and Dry London Spirit sub in for Campari, vermouth and gin. You can buy all three, as well as all the accoutrements you need to make a virgin negroni, courtesy of local cocktail purveyors Black Pineapple. Lyre's other spirits include American Malt, Italian Spritz, Agave Reserva and more.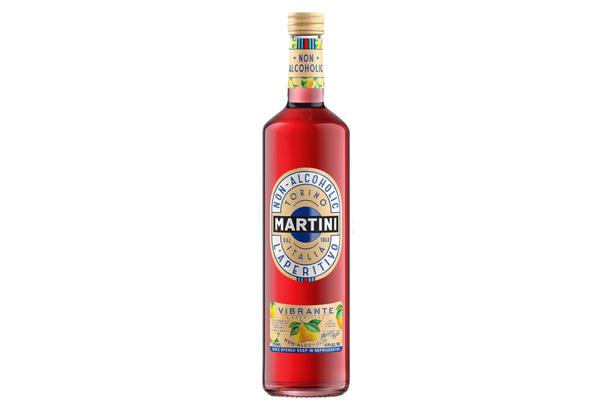 Martini Vibrante Non-Alc L'Aperitivo
Even historic brand Martini is getting in on the action, turning its years of experience to an alcohol-free aperitivo – the vivacious, citrusy drink is made from fragrant botanicals like Italian bergamot. Team it with tonic or soda orange peel and some ice.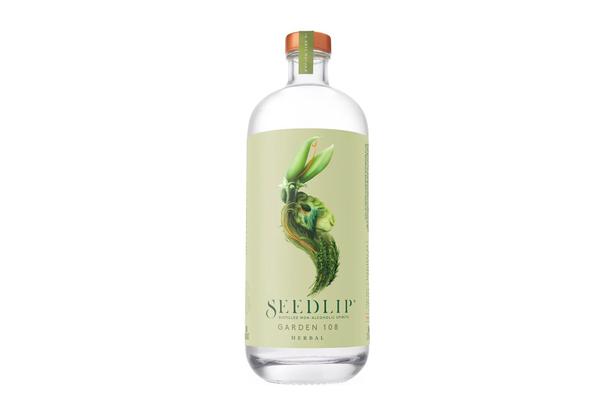 Seedlip Garden 108
This herbaceous spirit is decidedly refreshing – both in its lack of alcohol, and its verdant blend of rosemary, thyme, spearmint, hops and pea (Seedlip distils each of its botanicals separately for maximum flavour). It's also sugar-free, a nice change to more typical sugar-laden mocktails. Use it to make a lush, moreish Garden Sour.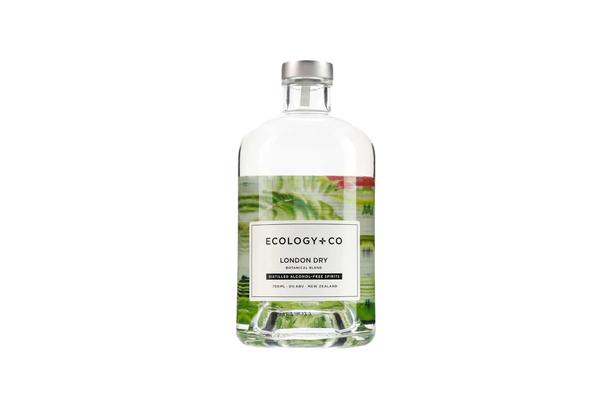 Ecology + Co London Dry
For gin-o'clock with a twist, consider this striking drop from Ecology + Co. Fragrant and free from alcohol, this distilled spirit features blends juniper, lemon and coriander with notes of pine and florals. Serve it over ice with tonic (splash out on a good one) and lemon.
BOOZE-FREE BEER & CIDERS
Sawmill Bare Beer
Craft beer makers Sawmill has turned its hand to a zero per cent offering, and this aptly titled beverage is very good. Bitter and tropical all at once, it's great to see more of the craft brewers working on alcohol-free options to complement their enduringly popular ranges.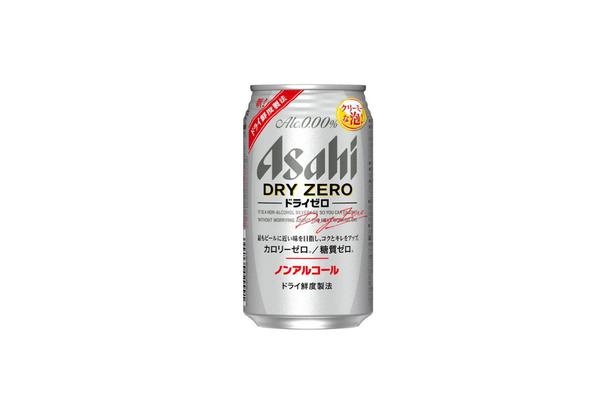 Asahi Dry Zero
Japanese beer is a class unto itself, and the country is famous for its high standards, so it's fitting that it does alcohol-free options well too. One of the best zero per cent beers out there, and one that has been around for ten years, Asahi Dry Zero has that crisp taste of the original, with none of the alcohol. The packaging is great too.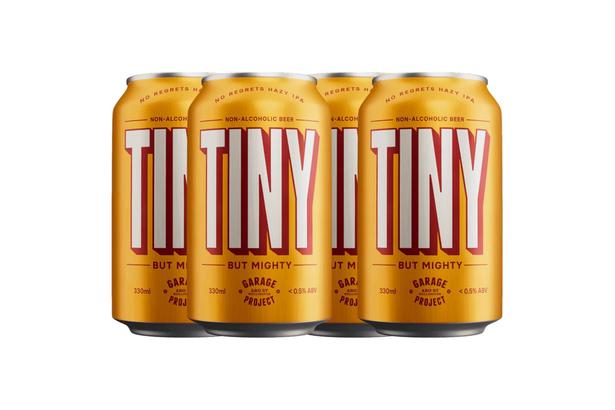 Garage Project Tiny
This popular zero-percenter from the consistently good Garage Projects is hoppy, hazy and delicious. With eye-catching cans and "tiny but mighty" branding, it's proud of its alcohol-free status (there's less than 0.5 per cent ABV).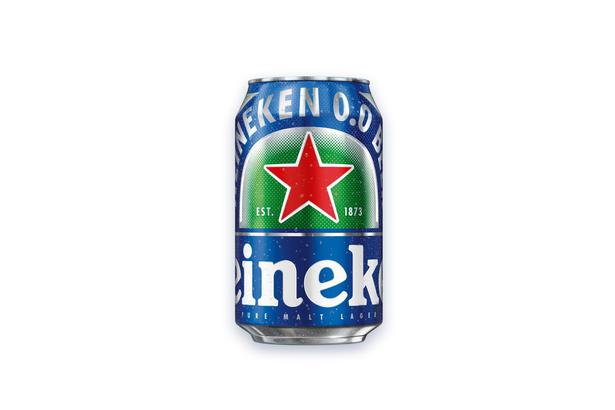 Heineken 0.0
Sometimes all you want is a classic lager, and Heineken's offering ticks those boxes. Brewed and fermented, the alcohol is removed to leave zero per cent beer. Available in cans (and glass bottles) it's a great one to have on hand when entertaining.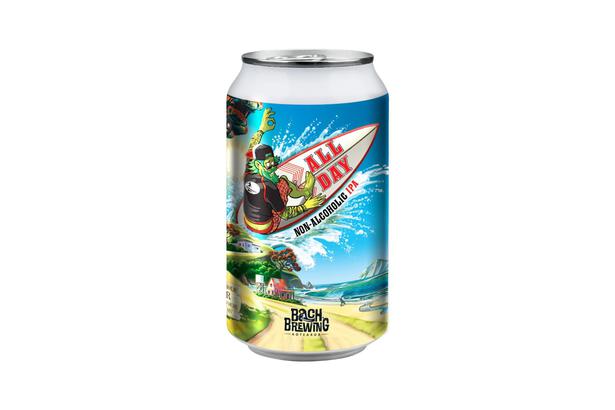 Bach Brewing All Day IPA
As its name suggests, this craft beer can be drunk all day long thanks to its lack of alcohol. The light zero per cent release from the local craft brewery even made it into New World's top 30, and comes in a hazy iteration.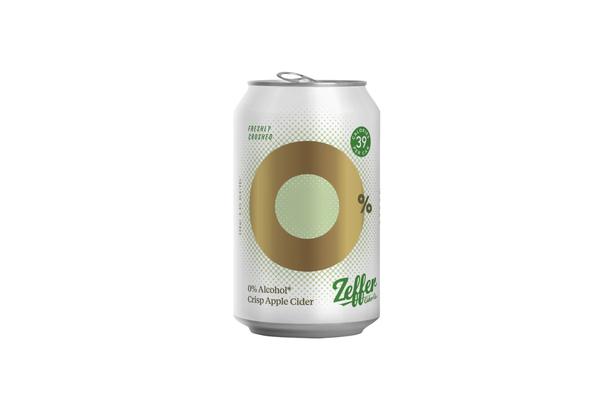 Zeffer 0% Crisp Apple CiderLocal cider-makers Zeffer has a very light option in its popular line-up – the alcohol-free 0% Crisp Apple cider. A fresh, effervescent drop, this one would be particularly good come summertime.
READ: It's High Time People Stop Questioning Why I'm Not Drinking
COOL CANS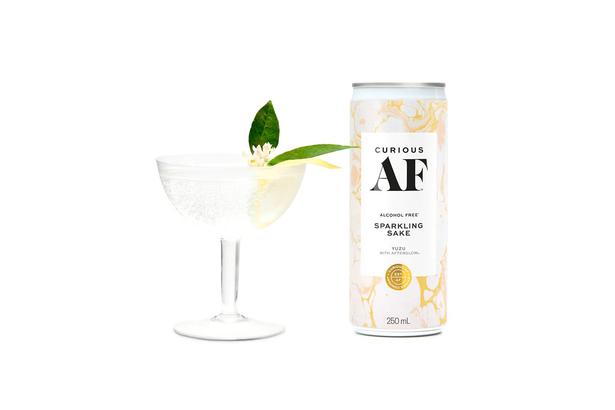 AF Sparkling Sake
One of the newer releases from AF, this zesty, effervescent and alcohol-free beverage is infused with Yuzu, and the brand's trademarked "afterglow" extract – a natural botanical that mimics the feeling of alcohol. Available online, at retailers, and from AF's pop-up "bottle shop" in Ponsonby (until July 31 2022).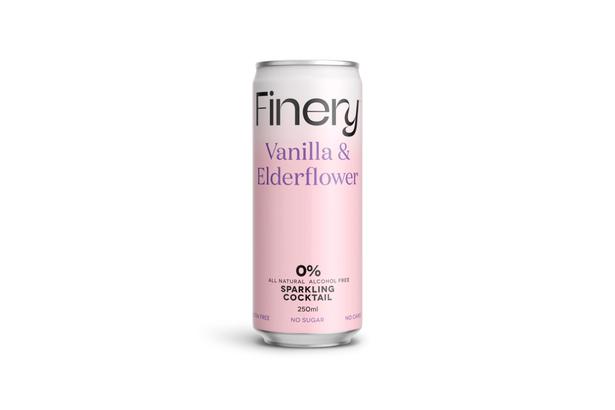 Finery Vanilla & Elderflower
Canned premixed drinks continue to be hot property (particularly those in a cute, pastel can) and Finery have a range of options – including some that are alcohol free, great news for sober vibes. Its zero per cent 'sparkling cocktail' range of trendy gradient-wrapped cans includes the enticing combination of vanilla and elderflower (delicious) as well as lemon myrtle, lime and black tea, and more. Pick up a mixed pack and try them all.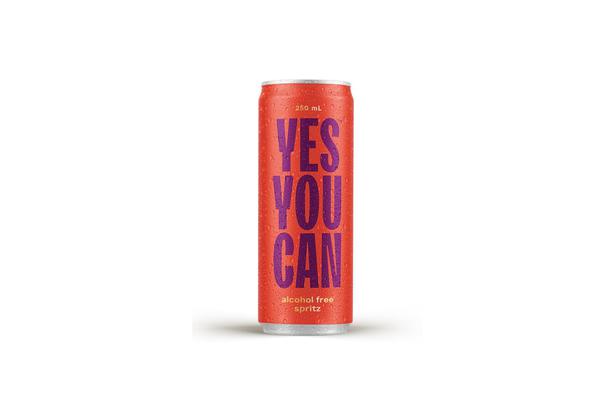 Yes You Can Spritz
A refreshing alternative for all the spritz lovers out there, this alcohol-free option is zesty, herbaceous and, when decanted from its jazzy can, a fittingly vibrant shade of orange.
MIXERS, SODAS & SYRUPS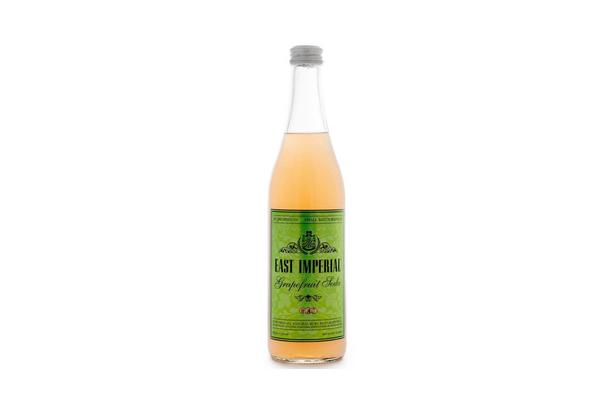 East Imperial Grapefruit Soda
A top-notch mixer to match some of those hip alcohol-free botanical spirits, we also think it's good enough to stand alone – the blush-pink grapefruit soda is tart and refreshing, and the yuzu lemonade is moreish too.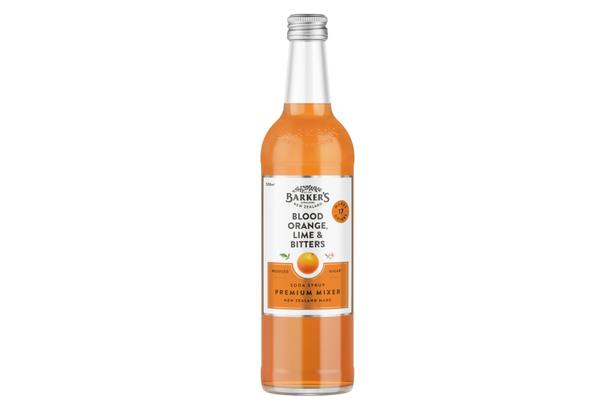 Barker's Blood Orange, Lime & Bitters
A high-quality mixer shouldn't need alcohol, and the Barker's range is just that. Made in Geraldine in the South Island, its range of syrup mixers are delectable enough to enjoy sans booze – simply dilute with soda water, pour over ice in a highball or tumbler, and enjoy.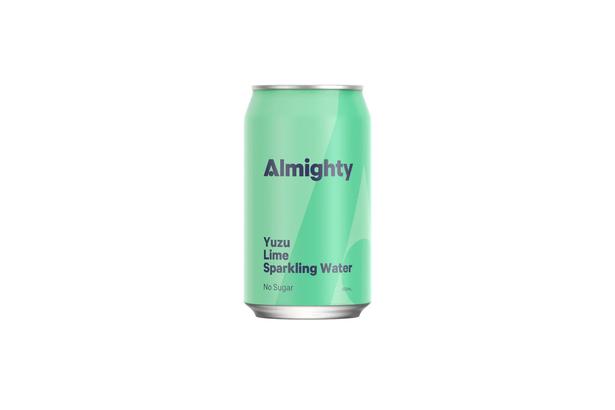 Almighty Yuzu Lime
One of the more popular cans around town, local brand Almighty does fizzy water well. From the jazzy coloured packaging to the refreshing bevvy inside, they're great to have on hand at your next shindig, and are stocked at several of the hip new watering holes. We love the Yuzu Lime and Blood Orange. For those looking to stay up late, there's the recently released Almighty Active that includes caffeine!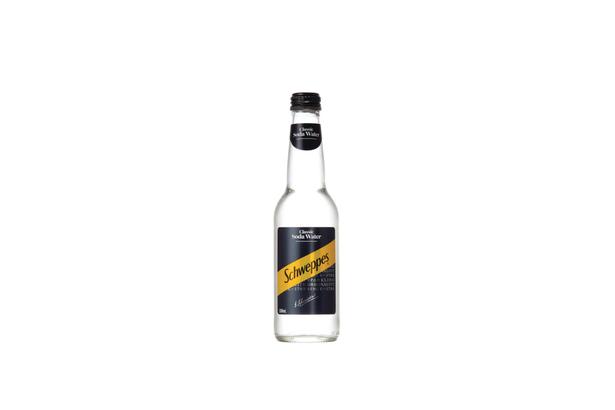 Schweppes Soda Water
Still one of the best mixers out there, this trusty soda with that classic yellow banner is something we happily chug on its own – or with a dash of bitters or flourish of lemon and mint if you're feeling fancy.
Share this: