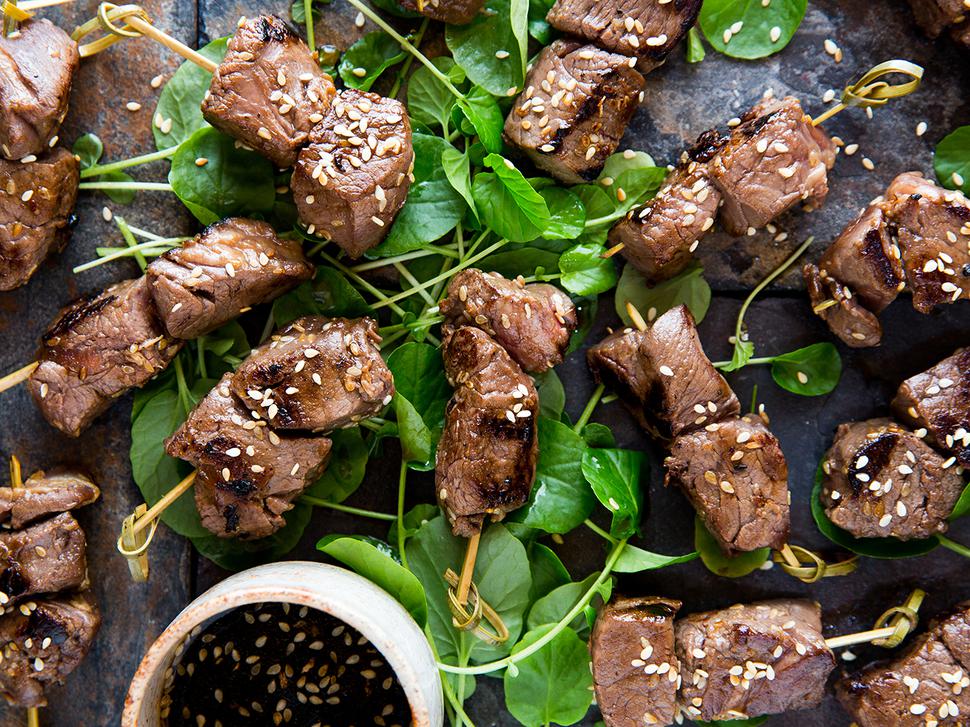 Soy Beef Kebabs Recipe
With summer approaching, now is the time to get the barbecue out and invite the friend over for a party
Friday Nov. 3, 2017
At a recent breast cancer fundraiser, I won a fabulous new barbecue in the auction. I christened it making these beef kebabs. A heavy-based frying pan heated to high will also do the trick. Cook for just a couple of minutes each side to ensure the meat is tender and delicious. These are great canapes for any party, the skewers of beef are easy for guests to handle with one hand, with a drink in the other. Serve these with a light soy dipping sauce on the side, and a sprinkling of sesame seeds for a nice finishing touch. 
SOY BEEF KEBABS
Makes 16
¼ cup soy sauce
1 Tbsp wine vinegar
1 clove garlic, crushed
1 tsp grated fresh ginger
2 tsp sesame seeds
300g eye fillet steak
Little oil for cooking
1. In a small bowl combine the soy, vinegar, garlic, ginger and 1 tsp sesame seeds.
2. Cut the steak into 2cm cubes and place into a bowl. Pour over half the sauce and retain the other half to use for dipping.
3. Thread the steak on to small skewers. Refrigerate until ready to cook.
4. Heat a little oil on your barbecue plate or in a frying pan until hot. Cook the skewers for 2 mins each side or done to your liking. Serve hot with an extra sprinkle of the remaining sesame seeds.
Share this: