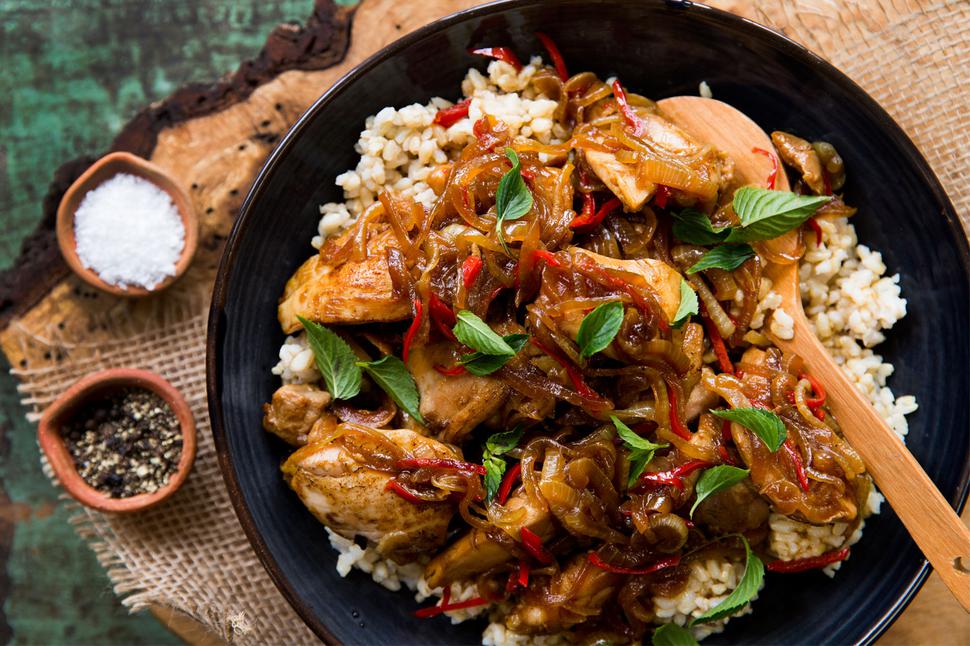 Speedy Stir-Fry Recipes To Get Dinner Sorted In A Snap
Cheat your way to an easy family meal with these quick draw dinners
Monday Aug. 20, 2018
Singapore Chicken 
Rich and sticky homemade kecap manis sauce is what makes this stir-fry sing. Serve with fluffy steamed rice and green veges next time you're in need of a sure-fire hit for dinner.
Chicken & Lime Stir-Fry
Bust out your best bottle of Chardonnay, this zesty dish goes down a treat with a crisp glass of wine.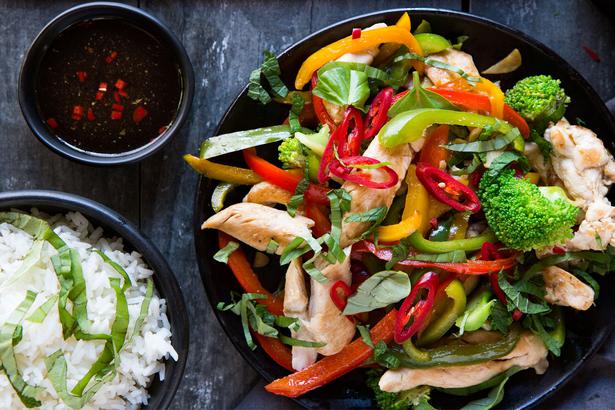 This chilli, peppers and chicken stir-fry is the ideal one-pan meal. Photo / Babiche Martens

Chilli, Peppers & Chicken Stir-Fry
Even toast burners will be able to manage this simple stir-fry recipe. All you need is one pan and a few ingredients to create this sticky, sweet and spicy masterpiece from scratch.

Chinese Garlic Stem Stir-Fry With Pork
Head to your local Asian grocer to grab a bunch of Chinese garlic chives. These garlicky stems add a delicate flavour to meals like this pork, ginger and chilli creation. 

Prawns With Chinese Cabbage
The key to this fuss-free stir-fry is the irresistible miso dressing. Ingredients like miso, ginger, tahini and soy are combined to create a versatile sauce that's delicious even on dishes like coleslaw and chicken.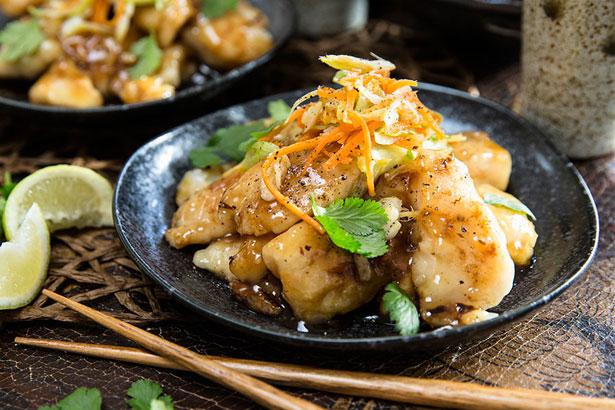 Sweet & Sour Fish 
It's sweet and sour, but not quite as you know it. Traditional pork is swapped for lighter fish to create a tasty twist on a classic.
Tofu Scramble
Vegetarians, this one's for you. Serve up this rainbow dish on Meat-Free Monday or next time you're craving a healthy hit of vegetables.
Marinated Tofu With Asian Greens
For another winning way with tofu, look no further than this tasty creation. Frying the tofu until it's golden brown is the ideal way to get apprehensive diners to dig in.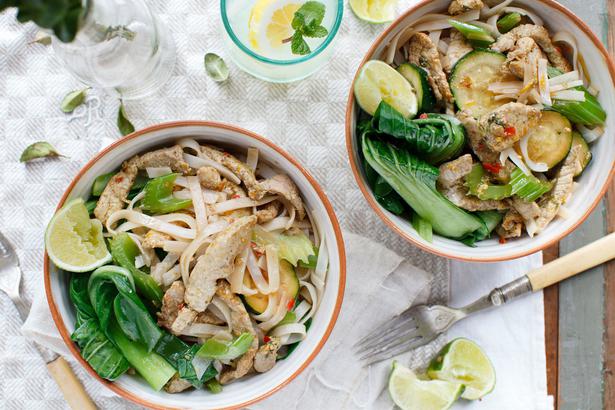 Citrus Pork With Rice Noodles
Zesty, saucy and a little spicy, there's a million reasons why we love this delicious combination. The only tough part about creating this dish is waiting for the meat to marinate — the aroma will have your tummy grumbling.
Black Bean & Chicken
Chances are black bean chicken is right at the top of your takeaway hit list, so why not flex your cooking skills by whipping it up at home. Go on, it's easier than you think.
Egg Fried Rice With Chicken & Prawns
Not sure what to do with that leftover rice taking up space in the fridge? Give it a delicious second chance at life with this classic fried rice recipe.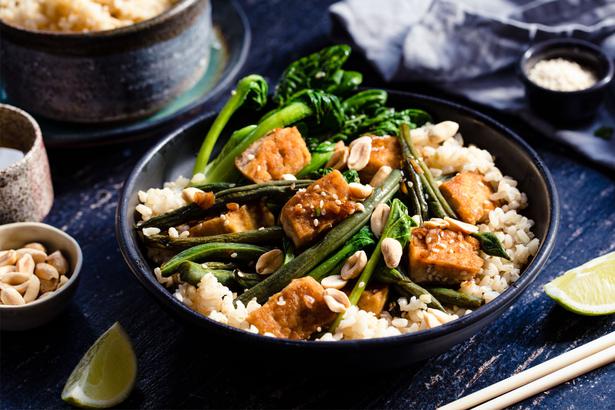 Sticky Garlic Tofu Stir-Fry With Asian Greens & Brown Rice
Here's a clever trick — try freezing tofu before you cook it, like in this garlicky, sticky dish. The texture changes and it tastes delicious.
Share this:
More Food & Drink / Recipes