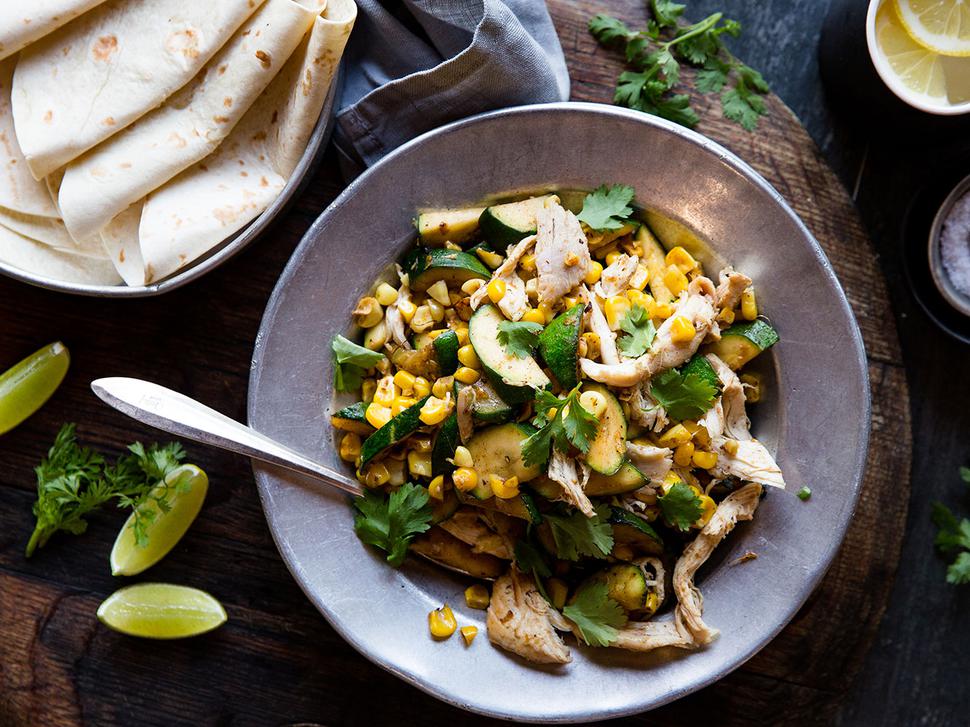 Spiced Corn, Courgette & Chicken Salad
Make the most of fresh corn with this tasty spiced salad
Friday Feb. 16, 2018
Fresh corn is in abundance right now but will be coming to an end soon, so make the most of it. For this tasty chicken salad, blanch the cobs and then remove the kernels with a small sharp knife, slicing downwards. You can also add the corn to a good slaw, a vegetable lasagne, or into a salsa.
SPICED CORN, COURGETTE AND CHICKEN SALAD
Serves 4
2 corn cobs
2 Tbsp olive oil
2 spring onions, chopped
1 clove garlic, sliced
2 courgettes, sliced thinly
2 tsp masala spice powder
1 avocado, chopped
Juice of 1 lime
2 cup shredded cooked chicken
1 cup chopped coriander leaves
Lime wedges to serve
1. Bring a large pot of salted water to the boil. Cook the corn for 4 minutes. Remove and cool enough to handle. Slice off the kernels.

2. In a large frying pan heat the oil. Cook the onions, garlic and courgette until softened. Add the corn kernels and masala spice, tossing to completely coat for 2 minutes. Remove and place on to a serving platter.

3. Add the avocado, lemon juice and chicken. Sprinkle over the coriander. Serve at room temperature with soft tortillas or bread.
Share this:
More Food & Drink / Recipes