How to Make Spicy Kale Chips
Jess Daniell of Jess' Underground Kitchen shares a recipe from her new cookbook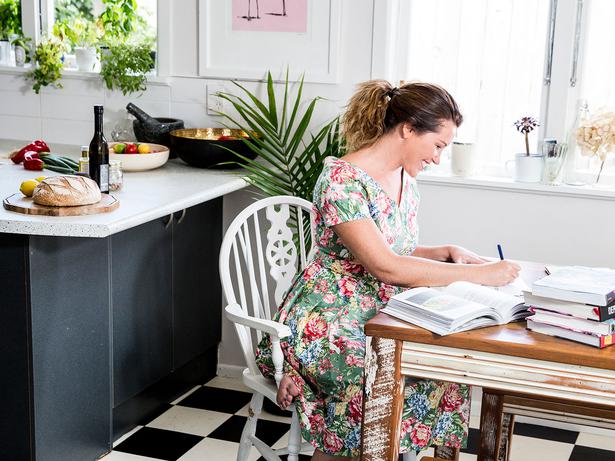 Wednesday April 1, 2015
Jess Daniell is giving away her secrets. The founder of Jess' Underground Kitchen has been serving Aucklanders take-home dinners for two years and releases her first cookbook on April 1. Presented seasonally like the rotating Jess' Underground Kitchen menus, the winter section features hearty warm meals, while summer brings Asian-inspired salads and fresh seafood dishes. All her most popular recipes feature, including a beef and mozzarella lasagne - and these healthy kale chips

HOT AND SPICY KALE CHIPS
Serves 4 
"As a healthy alternative to potato chips, you really can't go past a freshly baked tray of curly kale. These chips are nutrient-dense, baked not fried, full of protein and, guess what, they actually taste good! Play around with different spice combinations; I sometimes like to use a teaspoon of mild curry powder combined with some ground cumin, to give the chips an Indian flavour."
To prep: 5 minutes
To cook: 12 minutes
• 1 bunch curly kale
• 1 Tbsp olive oil
• ½ tsp sesame oil (optional)
• 1 tsp ground cumin
• 1 tsp dried chilli flakes
• ¼ tsp cayenne pepper
• ½ tsp smoked paprika
• ½ tsp flaky sea salt
• 2 tsp sesame seeds
1. Preheat your oven to 180C. Wash the kale and dry thoroughly (see tip 1). Remove the tough centre stems and tear the leaves into large pieces.
2. Combine the olive oil, sesame oil (if using), cumin, chilli, cayenne, paprika, salt and sesame seeds in a large bowl. Add the kale pieces and toss with your hands to coat.
3. Spread the kale pieces in a single layer over 1–2 baking trays. Bake for 10–12 minutes, checking regularly. The cooking time will depend largely on your oven, and you don't want to burn them! (see tip 2.)
4. Once the kale leaves are starting to brown slightly and are crisp at the edges, remove from the oven and leave to cool for 3–4 minutes on the tray. This will help them to crisp up even more.

Tip 1: No one likes a soggy chip, especially a soggy kale chip. Ugh. It's really important that the leaves are thoroughly dry before you toss them in the oil. Otherwise they will steam while baking.
Tip 2: If you want to avoid burning your kale chips, and have a bit more time on your hands, bake them at 150C for 25 minutes, flipping them once.

Vegetarian
Vegan
Paleo
Gluten Free
Dairy Free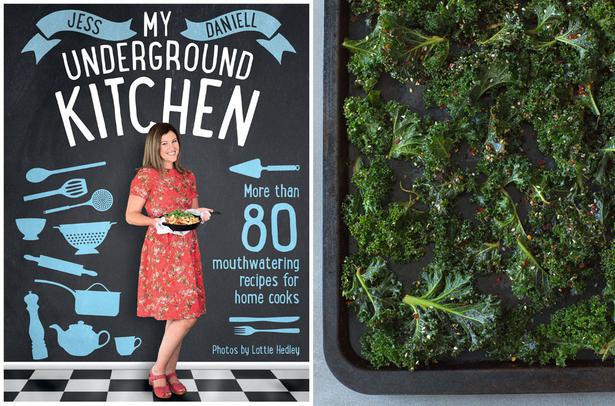 • Extracted from My Underground Kitchen by Jess Daniell ($49.99, published by Random House), released April 1.
Share this:
More Food & Drink / Morning & Afternoon Tea