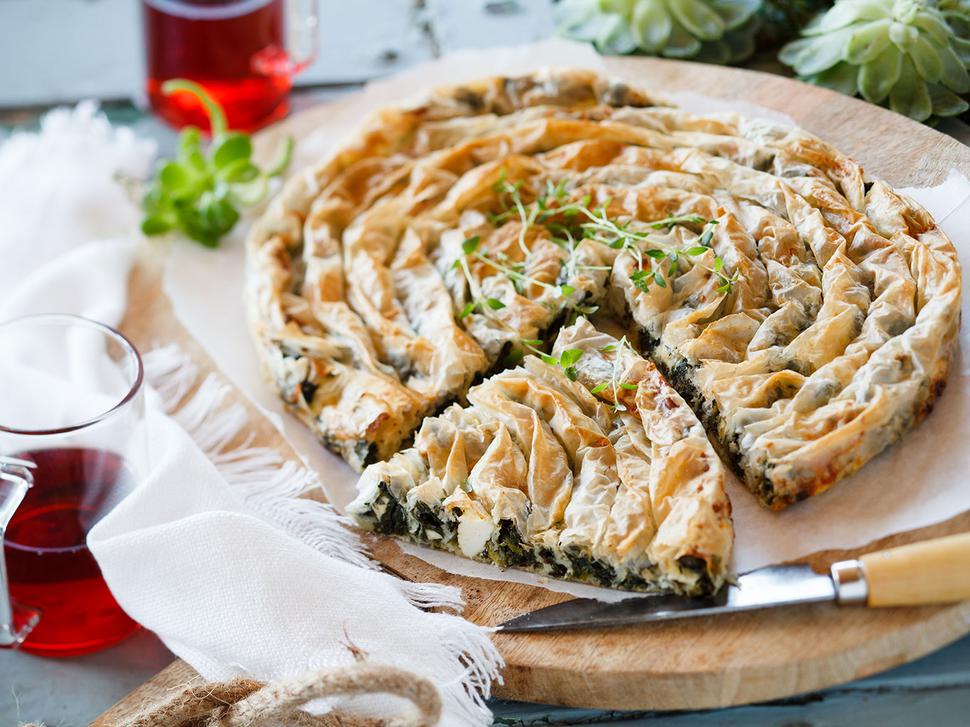 Spinach and Feta Spiral Recipe
Try Angela Casley's delicious and surprisingly easy spinach and feta spiral
Tuesday Sept. 8, 2015
SPINACH AND FETA SPIRAL
Serves 4
• 400g spinach, cooked, drained and chopped
• 150g crumbled feta
• ½ cup grated tasty cheese
• ¼ cup grated parmesan
• ¼ tsp nutmeg
• 1 egg
• Freshly ground pepper
• Butter for brushing
• 5 pieces filo
1. Set oven to 200C. Grease the base of a 23cm cake tin (line it if it's springform) or an ovenproof frying pan generously with butter.
2. In a medium-size bowl place the spinach, feta, tasty cheese, Parmesan, nutmeg, egg and freshly ground pepper. Combine well.
3. Lay a sheet of filo on a clean bench and cut in half lengthways. Place one sheet on top of the other. Brush one piece of filo with butter. Spread some filling evenly on the long side, then roll. Fold it into a snail shape and place in the middle of the tin. Continue with the next one, adding it to the tin until it is completely full, looking like one big spiral. Brush with a little more butter. This helps create the crispness. Bake in the oven for 20-25 minutes until crispy and golden.
4. Serve hot with a side salad and bread for lunch.
Share this:
More Food & Drink / Recipes