Sponge Pudding Recipe with Apple and Rhubarb
Serve warm custard with this delicious sponge pudding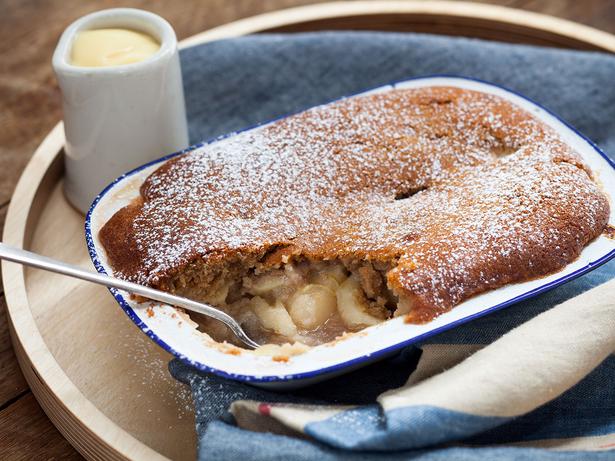 Thursday June 9, 2016
SPONGE PUDDING RECIPE WITH APPLE AND RHUBARB
Serves 4
4 apples, peeled, cored and chopped
4 stalks rhubarb, chopped into 3cm pieces
½ cup water
¼ cup sugar
Sponge
70g butter
70g brown sugar
1 tsp cinnamon
1 egg
70g flour
1 tsp baking powder
½ cup milk
Custard to serve
1. Preheat an oven to 180C. Lightly grease an oval ovenproof baking dish.
2. Place the apples, rhubarb, water and sugar into a small pot. Bring to a simmer and cook for 5 minutes to soften slightly. Tip into your baking dish.
3. To make the sponge, cream the butter, sugar and cinnamon. Add the egg and beat through. Fold through the flour and baking powder, then the milk. Spoon the mixture on top of the fruit. Bake for 40 minutes until the sponge springs back to the touch.
4. Serve warm with custard.
Share this: