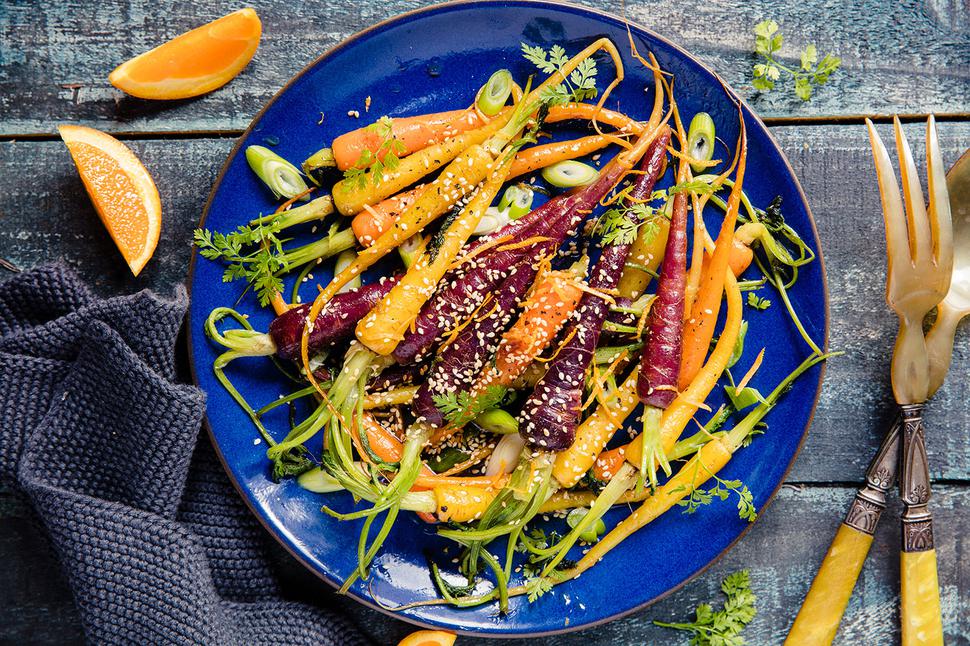 Spring Carrots With Orange, Chervil & Honey
This is a simple and tasty way of eating carrots, served as a pretty side dish
Friday Sept. 28, 2018
Who can resist the beautiful mix of colourful carrots available now. One of the simplest ways to eat them is tossed in butter, honey and orange. I can eat these on their own, hot from the pan, but I also like letting them cool then tossing them through a spinach salad and adding some crumbled feta. There are endless options with such a tasty, pretty vegetable.
SPRING CARROTS WITH ORANGE, CHERVIL & HONEY RECIPE 
Serves 4-6
2 large bunches colourful baby carrots
1 Tbsp butter
Zest and juice of 1 orange
2 Tbsp runny honey
½ cup chervil leaves
Salt and freshly ground pepper
1. Don't bother to peel the carrots. Place them into a pot of salted boiling water and cook for 7 minutes. Drain.
2. Melt the butter in a large frying pan. Add the orange and honey, bringing to a simmer, then the carrots. Cook for 5 minutes, tossing as they become sticky and lightly browned.
3. Serve hot with some chervil leaves and season to taste.
Share this: