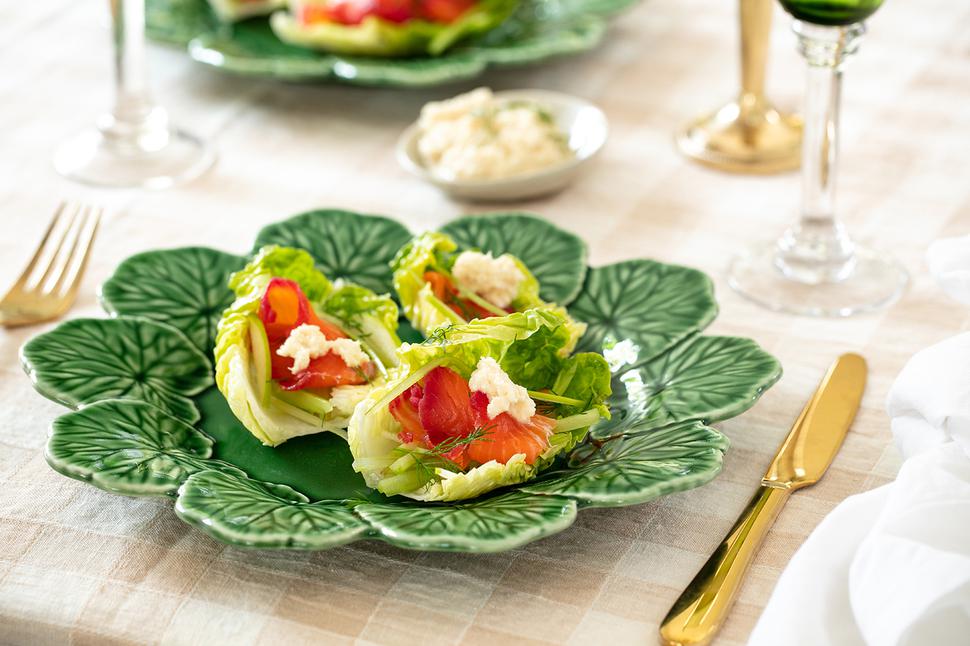 Star Anise-Infused Gravlax
It's so easy to cure your own salmon with this beetroot, vodka and star anise recipe
Saturday Nov. 27, 2021
A little goes a long way with gravlax. It has such a unique and full flavour with the beetroot and vodka. Slice it thinly and you will get more than one meal from one piece. Be lavish and serve some slices on a piece of freshly baked bread with cream cheese and a squeeze of lemon.
STAR ANISE-INFUSED GRAVLAX RECIPE
Serves 8
Gravlax
1 cup grated beetroot
¼ cup vodka
130g coarse salt
2 star anise, ground
½ cup chopped dill
1 Tbsp lemon zest
500g salmon, pin bones removed
To serve
Baby cos leaves
1 green apple, cut in thin strips
1 cup finely chopped celery
Dill leaves, to garnish
½ cup horseradish cream
1. Place the beetroot, vodka, salt, star anise, dill and lemon zest in a bowl, combining well.
2. Lie a large piece of plastic wrap on the bench. Place half the mixture on the plastic, then the salmon on top, skin down. Massage in the remaining mixture. Wrap tightly and place into a dish with sides. Place in the fridge with a weight on top for 12 hours. Drain any liquid off and turn the salmon for a further 12 hours. It will now be ready, but you can leave it for a further 2 or 3 days.
3. Before serving, remove from the fridge. Gently wipe off all the salt. Using a sharp knife, slice the gravlax thinly. Place some baby cos leaves on a platter. Combine the apple, celery and dill. Place a little into each leaf with a slice of gravlax and a dollop of horseradish cream.
Share this: