Steamed Pork Dumplings Recipe
Try Angela Casley's tasty pork dumplings recipe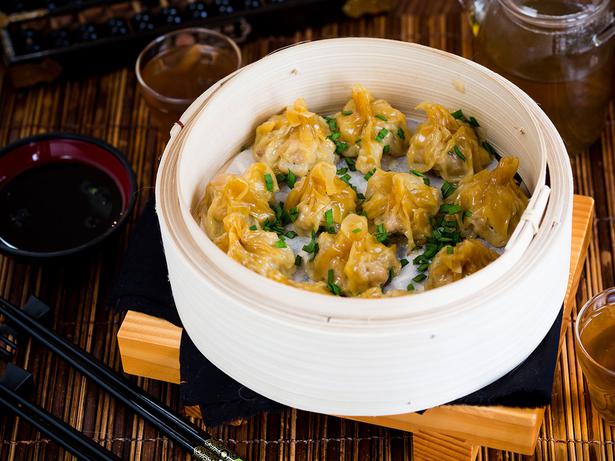 Tuesday Jan. 21, 2014
The easiest way to use wonton wrappers (which you will find at Asian supermarkets) is to fill with something tasty and steam them. I have used a mixture of pork and prawn with added flavours. They can be made in a range of shapes; different regions in China have particular shapes that define their dumplings. Here I have gathered the edges together and cooked them in a steamer over simmering water, then served with a delicious dipping sauce of chilli and soy.
STEAMED PORK DUMPLINGS
Serves 5
300g pork mince
• ½ cup fresh chives, chopped
• 100g raw prawns, finely chopped
• 1 Tbsp soy sauce
• 100g water chestnuts, chopped small
• 1Tbsp fresh ginger, grated
• 20 wonton wrappers 
Dipping Sauce
• ¼cup soy sauce
• 1 Tbsp chilli, chopped
• 1 tsp sesame oil
1. In a bowl place mince, chives, prawns, water chestnuts, soy and ginger. Mix until well combined.
2. Take a wonton wrapper and place a tablespoon of mixture in the middle, brush the edges with a little water then gather up and pinch together. Repeat with rest of filling.
3. Cut around a sheet of baking paper to fit your steamer. Place the buns on top, ensuring they don't stick together.
4. Cover and steam for 10 minutes or until the wrappers are translucent.
5. Serve immediately with dipping sauce.
Share this:
More Food & Drink / Recipes