Steaming Fruit Pudding Recipe
A scrumptious steaming pudding with winter fruits to warm you from the inside out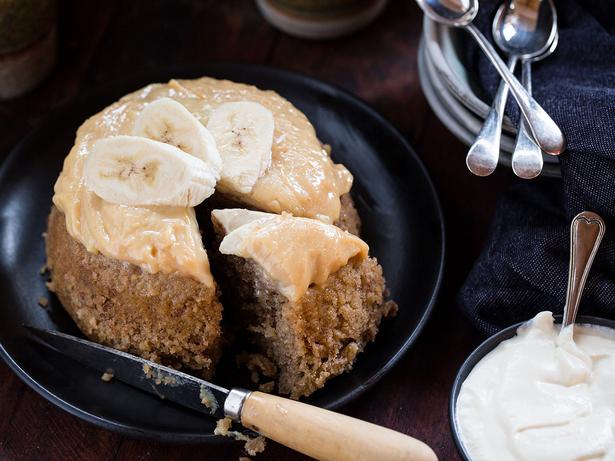 Friday June 9, 2017
A steamed pudding really is the ultimate winter warmer, and condensed milk and banana are a winning combinations — but don't forget the whipped cream. If you are making your steamed pudding ahead of time, one to two minutes in the microwave will help to loosen the base and sides so you can invert it on to a plate.
STEAMING FRUIT PUDDING
Serves 4-6
½ tin condensed milk
100g butter
100g caster sugar
1 egg
1 tsp vanilla
1 banana, mashed
100g flour
1 tsp baking powder
1 tsp cinnamon
½ cup milk
Whipped cream and banana slices to serve
1. Grease and line a 500ml pudding basin and pour the condensed milk into the base.
2. Cream the butter and sugar until light and fluffy. Add the egg and vanilla and beat for another minute, then fold through the mashed banana.
3. Sift in the flour, baking powder and cinnamon, then add the milk stirring to combine. Pour into the pudding bowl. Cover tightly with baking paper and tinfoil, tying with string to seal the top.
4. Place the pudding into a large pot of simmering water. The water should come halfway up the bowl. Steam the pudding for 90 minutes. Remove and tip on to your serving plate.
5. Serve with whipped cream and banana slices.
Share this:
More Food & Drink / Recipes