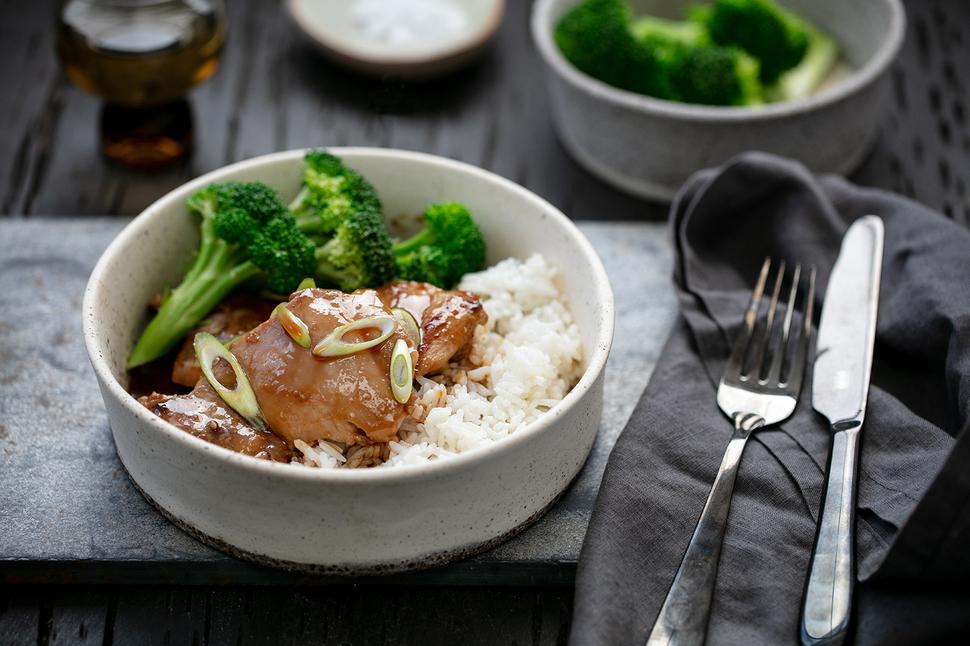 This One-Pan Sticky Chicken Recipe Will Become A Weeknight Favourite
It has a nice hint of ginger with a little sweetness
Wednesday April 6, 2022
The whole family will enjoy this simple sticky chicken recipe. Serve any green vegetable or a salad alongside. A one-pan dish is always a winner in my mind.
STICKY CHICKEN THIGHS RECIPE
Serves 4
¼ cup oyster sauce
¼ cup soy sauce
2 Tbsp grated ginger
2 tsp sesame oil
1 Tbsp brown sugar
¼ cup Shaoxing wine
8 boneless chicken thighs
1 Tbsp oil
1 spring onion, sliced
1. In a bowl combine the oyster sauce, soy, ginger, sesame oil, brown sugar and wine. Brush a little of the mixture on to the chicken.
2. Heat the oil in a frying pan. Brown the chicken on both sides until golden. Add half the spring onion and the sauce, cooking the chicken through.
3. Serve with steamed rice and greens. Garnish with remaining spring onions.
Share this: