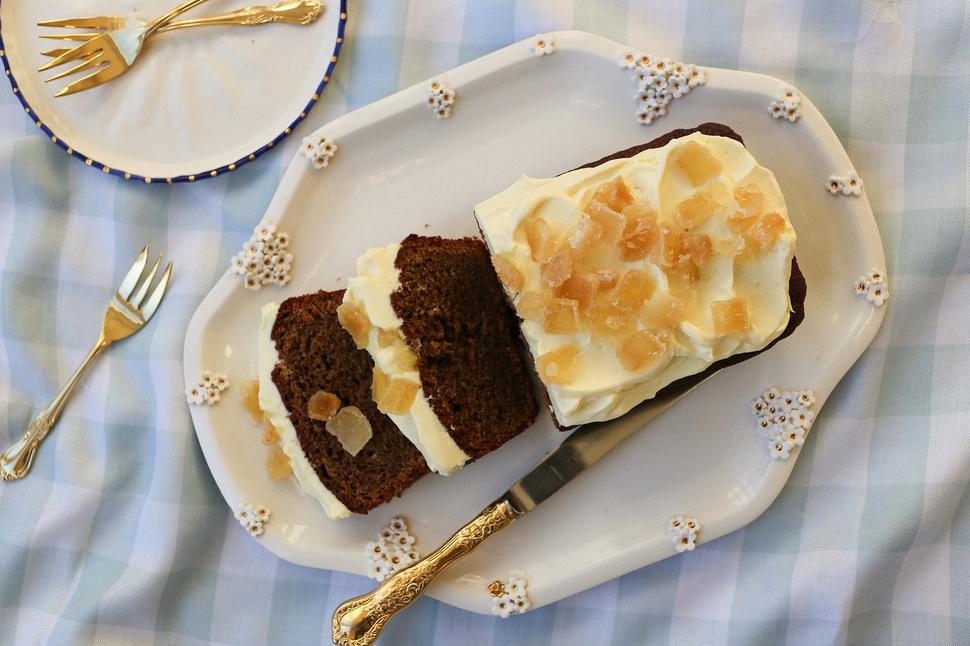 Sticky Ginger, Coffee & Cardamom Loaf With Maple Mascarpone
This sweet little loaf is just what your next morning or afternoon tea needs
Thursday June 27, 2019
Coffee, cardamom and muscovado sugar gives this sticky ginger loaf a deep and sophisticated flavour. It really doesn't need icing, however, if you're feeling fancy, you can top it with some creamy mascarpone spiked with a little maple and vanilla bean.
STICKY GINGER, COFFEE & CARDAMOM LOAF RECIPE
1 cup muscovado sugar
3/4 cup strong brewed coffee
2 free range eggs
100g butter, melted
1 cup spelt flour
1 cup ground almonds
1 tsp baking soda
1 tsp ground ginger
½ tsp ground cardamom
To ice:
1 cup mascarpone
2 Tbsp pure maple syrup
1 tsp pure vanilla extract
¼ cup crystallised ginger, finely sliced
1. Preheat the oven to 160C, and line a loaf tin with baking paper.
2. Add the muscovado sugar, brewed coffee, eggs and butter to a mixing bowl, and whisk until well combined. Fold in the remaining ingredients, and mix until you have a smooth batter.
3. Pour the batter into the prepared tin, and bake for 45 minutes, or until a skewer inserted into the middle of the loaf comes out clean.
4. Leave to cool for 10 minutes or so in the tin, before turning out on to a cooling rack.
5. Combine the mascarpone, maple and vanilla in a bowl, and mix until well combined.
6. Once the loaf has cooled completely, ice with the mascarpone frosting, and sprinkle the crystallised ginger on top.
7. The loaf will keep for 3–4 days in an airtight container, or up to 3 months in the freezer, without icing.
Share this:
More Food & Drink / Recipes