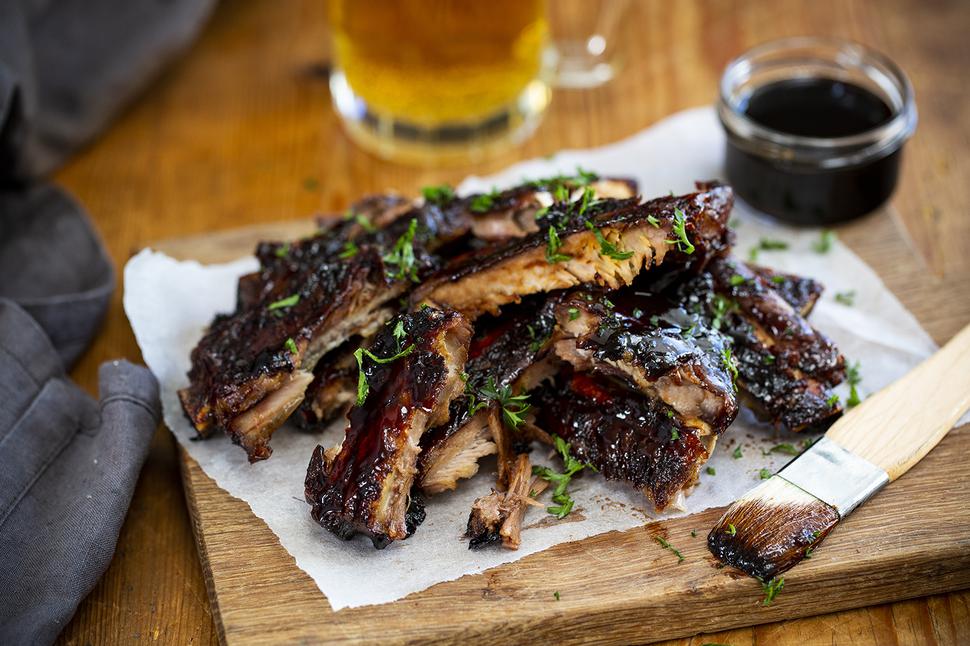 Sticky Sauce Pork Ribs
Fingerbowls are essential for these meaty ribs with lashings of marinade
Saturday Oct. 9, 2021
These are fun and great as a snack or for dinner served with steamed rice and a hot green vegetable on the side.
STICKY SAUCE PORK RIBS RECIPE
Serves 4
Ribs
1 ½ kgs
Pork ribs (2 racks)
1 tsp salt
2 cups water
Sticky sauce
½ cup tomato sauce
½ cup soy sauce
½ cup brown sugar
1 Tbsp grated fresh ginger
1 Tbsp chopped parsley, to serve
1. Preheat oven to 140C. Line a deep oven tray with paper.
2. Place ribs in tray. Sprinkle with salt, pour over 2 cups of water and cover with foil. Place in oven for four hours.
3. While the ribs are cooking, place the tomato sauce, soy sauce, sugar and ginger in a small pot and simmer for 8-10 minutes until slightly thickened and sticky.
4. Half an hour before the end of cooking time, remove ribs from the oven and increase temperature to 170C. Brush with three-quarters of the sauce, reserving a little to serve. Return to the oven for the remaining 30 minutes. Separate into single ribs, sprinkle with parsley and serve.
Share this: