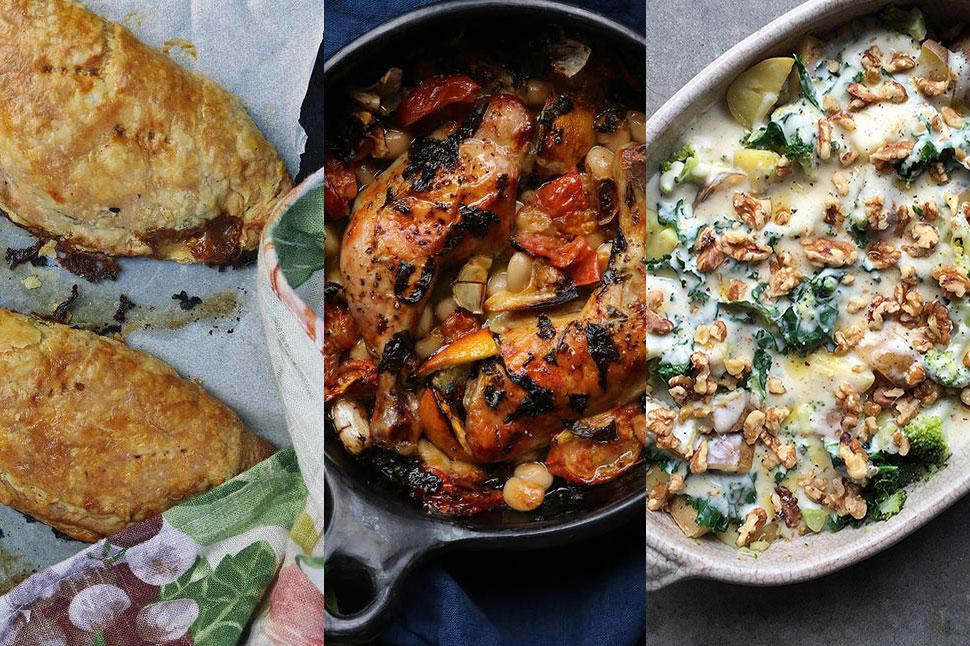 How to Stock an Autumn Pantry & Recipe Ideas
Eleanor Ozich gets cosy at dinnertime with delicious recipes plus go-to ingredients for comforting autumnal meals
Sunday April 15, 2018
To me, autumnal eating is all about cosy food. I've been spending more time in the kitchen creating simple, homely recipes, such as cinnamon-scented pie, fragrant vegetable stews and lemony herb roasted chicken. There's a sense of warmth and cosiness throughout the home, afternoons seem somewhat slower, and the oven is often humming in the background.
I've been incorporating a bounty of late-summer produce into our meals; soft skinned tomatoes have been gently cooked into a sweet-silky sauce, then tossed through pasta, and the last gasp of courgette and eggplant is thinly sliced and roasted, then layered within a hearty lasagne.
And before hibernation sets in for the season, I've been busy filling the garden beds with dark leafy greens and aromatic herbs, including sage, oregano and rosemary.
Countless pots of soup have been bubbling away on the stovetop, each batch divided into containers, then tucked away in the freezer for quick and easy meals. Upon reheating, I'll sometimes add a cup of pasta or rice for a more hearty dish, or simply serve as-is with thick slices of sourdough slathered in butter.
I've been stocking up the pantry with dried essentials, too. Aside from the usual baking supplies such as spelt flour and rapadura sugar, I'm adding a few extras to enhance dishes and make them go a little further.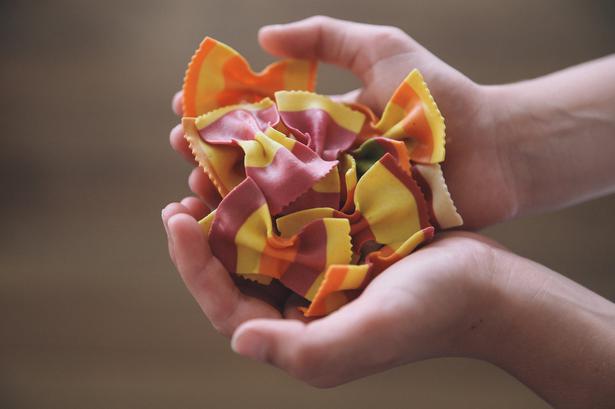 Dried pasta, beans and grains are key to a well stocked pantry this season. Picture / Eleanor Ozich

GO-TO INGREDIENTS
Here are a few of my go-to ingredients for simple, comforting meals

1. Polenta makes for a luxuriously soft and creamy mash (don't forget the parmesan), or you might like to try my recipe for golden polenta chips, dusted in smoked paprika and roasted until crisp. I've been working on a sweet polenta type porridge, too, watch this space.

2. Dried pasta, lentils, beans, and grains most certainly come in handy. I always keep a jar of Arborio rice for risotto, and more recently, I've been enjoying sorghum with its slightly chewy texture and delicate nutty flavour.

3. A bottle or two of robust red wine (not only for sipping) but for adding depth to rich sauces and stews.

4. Good quality honey (I love Lumojo Kamahi honey) for drizzling on warm bowls of cinnamon-scented oatmeal, in hot apple cider, or to sweeten wholesome baking.

5. And lastly, you might like to check any herbs or spices you have loitering in the back of the pantry, and consider whether they might need replacing. Dried herbs typically keep for a year or so, and spices 2-3 years. I always keep a good variety on hand, as they're brilliant for flavouring meals. Perhaps you'll be interested in making your own homemade dried stock? It's a recipe I shared this time last year and remains a panty staple.

RECIPE IDEAS
If you're a bit low on ideas of what to cook this coming week, I've included some favourite recipes to inspire. You'll find they are appropriately soul-warming and easy to prepare.

Roast Lamb with Preserved Lemon Recipe
A recipe for roast lamb, inspired by heavenly Greek flavours. The lamb is seared in butter before being combined with red wine, preserved lemon, rosemary and garlic.

Rustic Winter Bake Recipe
Tender roasted vegetables are hidden underneath a tasty parmesan and cream béchamel in this delicious winter dish.

Borlotti Beans Recipe
Red wine, borlotti beans, crushed tomatoes and lush, create a  rich and tantalising dish, perfect for a cold winter's night.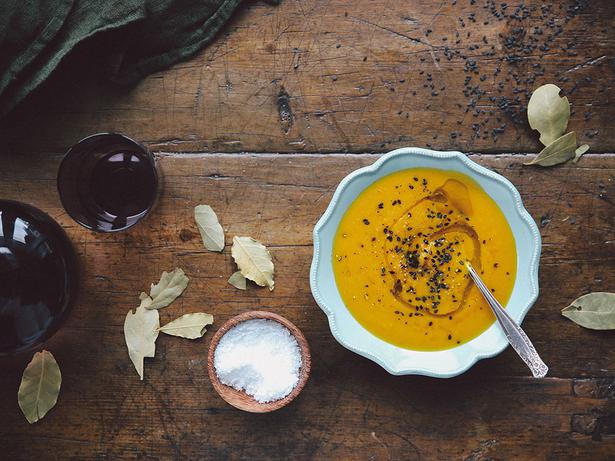 Carrot Soup Recipe
Balanced and soothing, this gentle carrot and butternut soup is everything you'll need come cold Autumn nights.
Cauliflower Pies Recipe with Sour Cream Pastry
Homemade buttery sour cream pastry, tender cauliflower, fragrant herbs and creamy Havarti cheese combine into a pie sure to fix in craving. 
Garlic and Thyme Chicken Recipe with Cauliflower Couscous
The chicken is rich and tender, served upon a light, herby cauliflower couscous, perfect for mopping up the sumptuous sauce. A beautiful dish, bound to give you great happiness.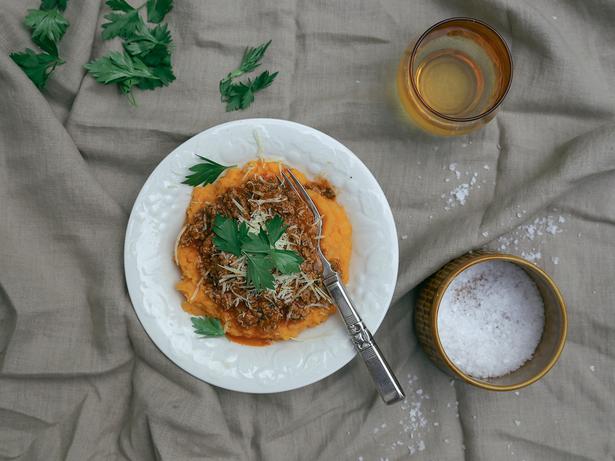 This lamb ragu is served on a creamy potato mash. Picture / Eleanor Ozich
Lamb Ragu Recipe with Sweet Potato Mash
Deep and complex, this melt-in-your-mouth lamb dish has become a family favourite.
Roast Chicken With Butter Beans, Basil & Tomato
Sumptuously sweet and salty chicken, slow-roasted in a sauce of white wine, garlic, lemon, basil and tomatoes. There's also soft and succulent butter beans, mingling amongst the gorgeous flavours.
Butter Bean Mash With Smoked Salmon
If you don't have much time in the kitchen available, we recommend this beauty. Butterbean mash and braised greens combine together perfectly when put together with thin slices of salmon.
Share this: