Stonefruit and Goat's Cheese Salad Recipe
Make the most of the abundance of stonefruit while it lasts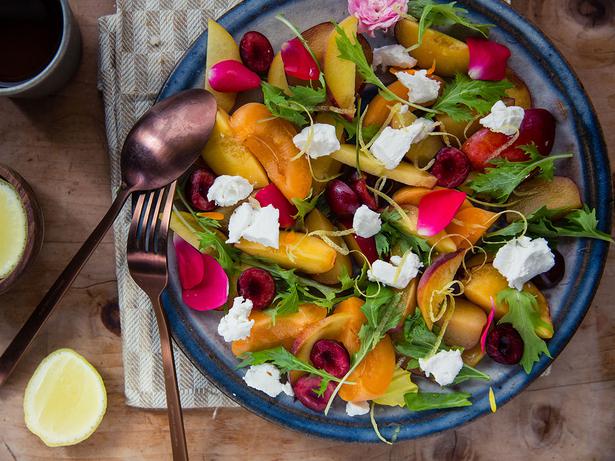 Friday Jan. 20, 2017
When you have an abundance of fruit in the bowl, mix it into an elegant salad along with a creamy goat's cheese or a punchy blue cheese. This salad takes just minutes to make, yet is colourful and tasty and perfect for a warm summer evening.
STONFRUIT AND GOAT'S CHEESE SALAD RECIPE
Serves 4
2 plums
2 nectarines
2 peaches
½ cup cherries, cut in halves
150g soft goat's cheese
1 cup salad greens
2 Tbsp lemon juice
2 Tbsp olive oil
1 Tbsp lemon zest
1. Remove the stones from the fruit and cut into quarters. Arrange on a platter.
2. Sprinkle over the goat's cheese and salad greens. Drizzle with lemon juice and olive oil.
3. Garnish with lemon zest and serve.
Share this: