Strawberry Icecream Recipe
Get into the summery mood with a big scoop of this divinely creamy dessert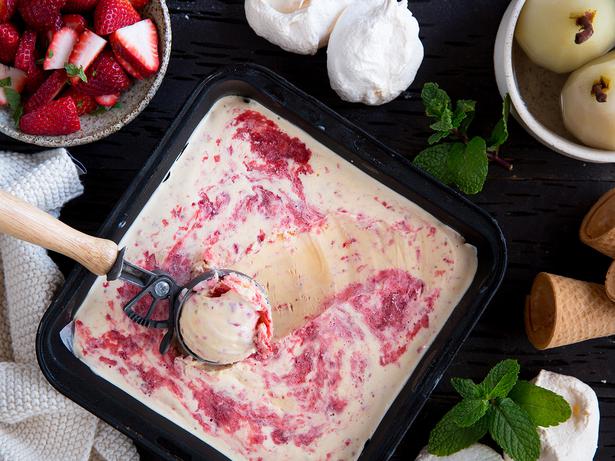 Friday Oct. 13, 2017
Serve this delicious icecream scooped into cones with poached fruit or wedge between meringues. This is a great way to use up the egg whites. Add a drop of rose water for a hint of delicate flavour.
STRAWBERRY ICECREAM
Serves 8
4 egg yolks
½ cup sugar
1 ½ cups cream
1 cup whole milk
¼ tsp almond essence
250g strawberries, pureed
1. Beat the yolks and sugar until light and creamy.
2. Heat the cream, milk and almond essence to just before boiling.
3. While beating the egg mixture slowly, gently pour in the cream mixture. Return to a clean pot.
4. Over a low heat, stir continuously until you your custard just coats the back of a spoon. Pour into a bowl and leave to cool completely.
5. Before placing into your icecream maker or freezing, fold through the pureed strawberries.
6. Remove from the freezer a few minutes before serving.
Share this:
More Food & Drink / Recipes