Celebrating Strawberry Season
What's not to love about this delicious fruit?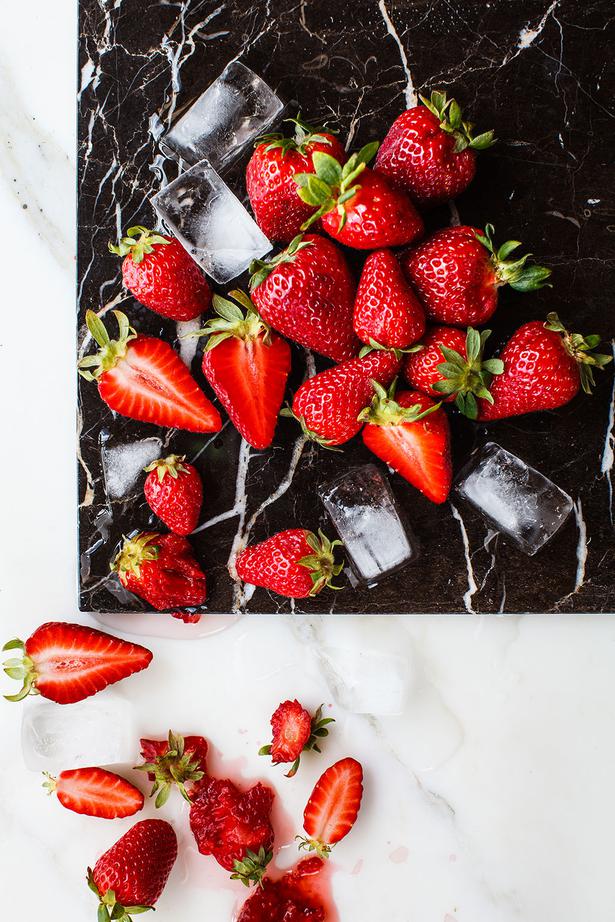 Friday Nov. 20, 2015
John Lennon wrote The Beatles' 1967 hit about playing in the garden of Strawberry Field, a Salvation Army house near his childhood home. He was clearly on to something. As far as invoking nostalgia, nothing compares to the strawberry, its essence added to everything from jelly beans to talcum powder to Strawberry Shortcake dolls.
Still, for a fruit with such a cheerful reputation, you can do some pretty aggressive-sounding things to strawberries. Macerate them with liquor. Pulp them into compote. Dust them up with icing sugar. Thankfully, this season's erubescent crop doesn't seem to mind, so right now is the perfect time to make the most of them.
Anyone keen to learn more about the provenance of this special little berry, which on average has 200 exterior seeds and is therefore technically not a berry at all, can pay a small fee to pick their own. Try the Phil Greig Strawberry Gardens in Kumeu, the Massey Gardens and Orchard, or the Troost Family Strawberry Fields in Coatesville.
Or, if you'd just like to expand your strawberry appreciation repertoire beyond dipping them in chocolate, check out our wide array of mouth-watering strawberry recipes.
Share this:
More Food & Drink / The Latest