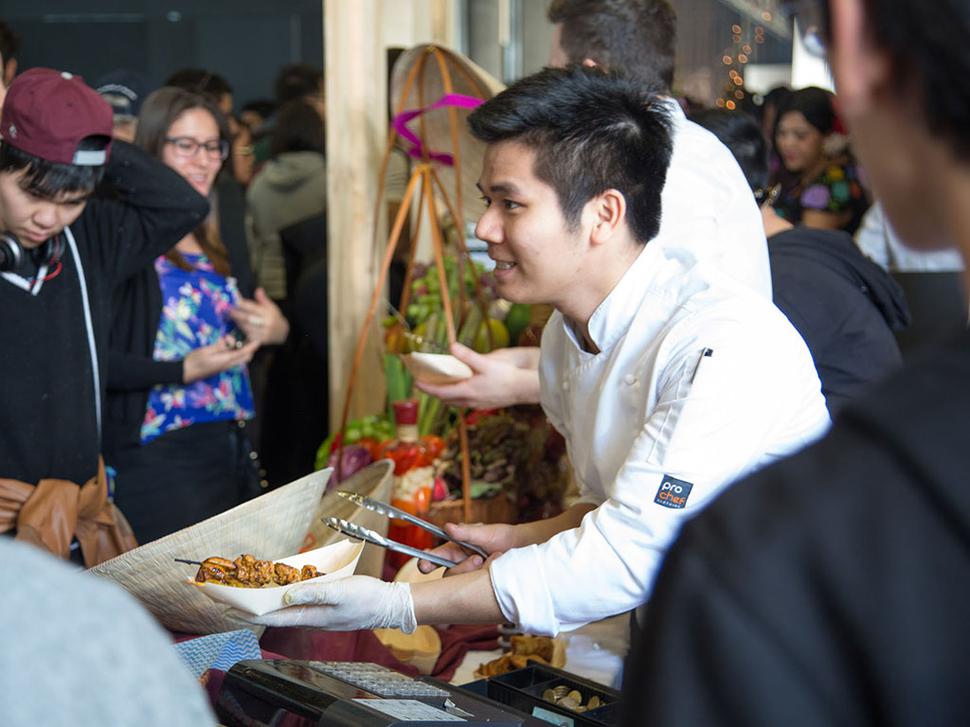 Around the World in 80 Plates
Finish Auckland Restaurant Month on a high with Street Eats
Tuesday Aug. 18, 2015
There's so much good street food in Tel Aviv, Ima Cuisine's owner Yael Shochat says she has no idea how McDonald's survives. It's not just traditional Israeli food, either.
"What's hot in New York in the morning is in Israel by the afternoon," she says. "It's very well connected."
That sense of foodie discovery applies to Auckland too. Particularly at Street Eats, the popular annual event that brings Auckland Restaurant Month to a close. (Yael says the Ima stall sold 100 dishes an hour last year.)
On August 29, Shed 10 will come alive with the aroma of exotic spices and grilled meats, wafting from a diverse line-up of central city restaurants serving their favourite street food. Beer and wine will be available, plus kids' entertainment and live music. Expect dishes from Mexico, India, France, Southeast Asia, Italy and more.
This year Yael is planning to offer her Fort St restaurant favourites of falafel and shawarma, plus options for those with a sweet tooth: knafeh, an Arabic pastry dish spread with soft cheese and sugar syrup, and an Israeli yogurt topped with sugared nuts and maple syrup.
Alongside Ima will be stalls from Besos Latinos, Monsoon Poon, IVillage at Victoria, Urban Turban, Le Garde-Manger, Toto Pizza, the Food Truck Garage, Thai Street, Y Not Restaurant, Orleans, Box of Bird and Mexico.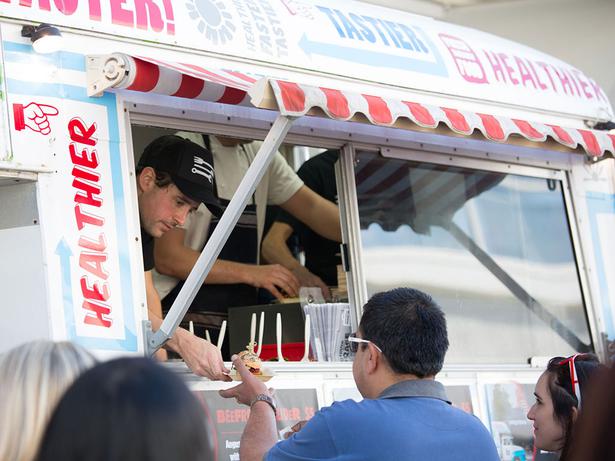 "It's street food in a warm cosy environment," says the Food Truck Garage co-owner Nick Ward.
"It's like the night market but it's premium operators you don't normally get to see in that environment. It's a wicked atmosphere."
But not too wicked. The Food Truck Garage, (launched originally as a TV show with chef Michael Van de Elzen), specialises in healthy fast food with a range of ethnic influences. This year they'll sell the slider version of their bestselling, liver-loving beefroot burgers.
Nick agrees that Auckland has seen a proliferation of street food vendors in the past couple of years; consumers are also actively hunting out food trucks.
"There's definitely a lot more competition than a couple of years ago, which is exciting. It can be hard to get to places like festivals but the street food industry needs places to go. There are only so many spots. But it's a really great community. Everyone is supportive of each other and tries not to have competing menus as much as possible."
Meanwhile, anyone hankering for a taste of Gallic cuisine should head to the Le Garde-Manger stall. Owner and chef Florent Gibert moved to New Zealand from Versailles 10 years ago, and has been selling his famous crepes, soups and flambees ever since. For Street Eats, he's planning a wintry French Alps-style potato gratin dish known as la tartiflette, made with sliced potatoes baked in cream, with bacon, onion and reblochon cheese.
Also on offer will be crepes, with chocolate, honey or lemon and sugar, and the savoury pancake option of galettes, made with buckwheat flour and filled with cheese, ham and tomatoes or eggs. Small portions of dishes served in the restaurant will include the classics, French beef bourguignon and lamb shanks.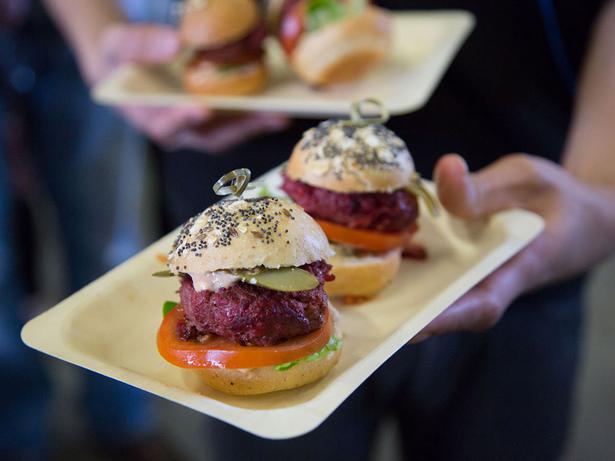 It'll also pay to come hungry to the Besos Latinos stand, where they'll be serving foot-long tacos, better known as huaraches (Mexican sandals), due to their shape. The street food scene is a different kettle of fish in Mexico, explains Luis Cabrera, owner of the Latin American restaurant.
"Because there is no such thing as food regulations, when you talk about "street eats" you could literally open the door of your garage and start selling tacos, quesadillas and very spicy salsa, and if your food is nice and tasty, even policemen may be eating at 2am outside your garage, sitting on a plastic chair."
"Street Eats is lively and entertaining," Luis adds. "It feels like you are travelling around the world with no baggage." Depending, of course, on how much you eat.

• Street Eats, Shed 10, Queens Wharf, 10.30am-8pm, August 29. $5 door entry, free for supervised children. For details on Auckland Restaurant Month events, go to heartofthecity.co.nz.
Share this: