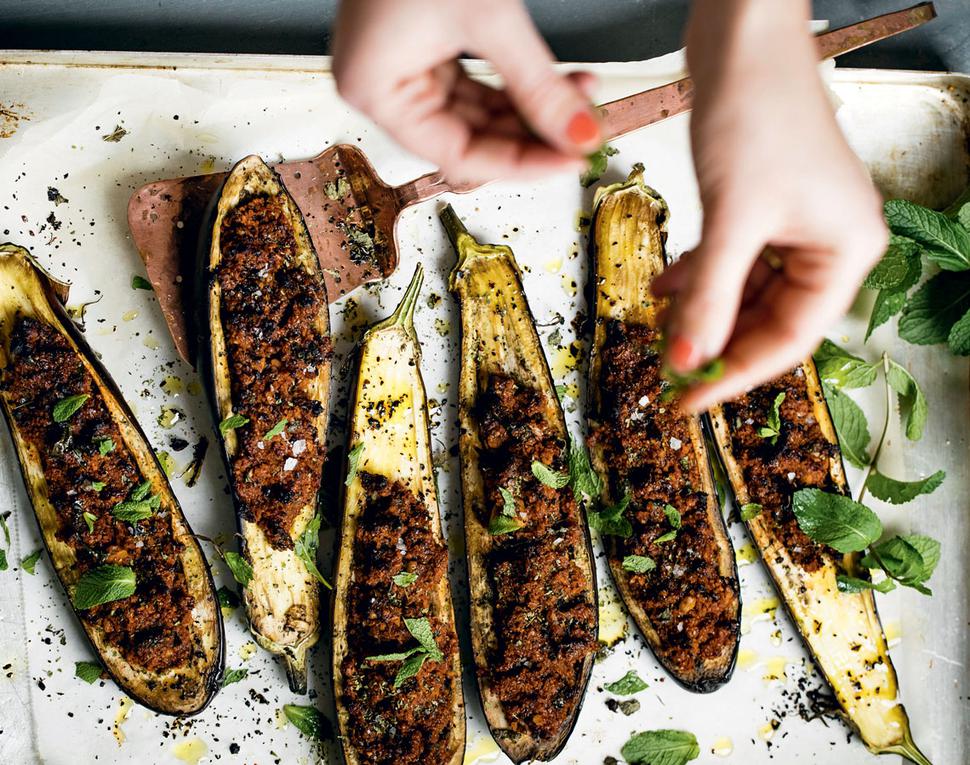 Stuffed Eggplant with Bulghur, Walnuts & Mint
A fantastic centrepiece for a meatless mezze table
Wednesday April 4, 2018
Transport yourself with the luscious food of an Arabic mezze table, filled with salads, flatbreads, silky dips and spiced meat, all made to share. New recipe book Souk: Feasting at the mezze table is divided into cocktails and drinks, cold and warm mezze, the grill and after-dinner, you'll never be short of recipes to impress a hungry crowd.
STUFFED EGGPLANT WITH BULGHUR, WALNUTS AND MINT
Serves 4-6
Ingredients
2 white onions
75g walnuts
½ bunch fresh mint, leaves picked, plus extra to serve
100g fine bulghur
65g tomato paste
1 Tbsp dried mint
1–2 tspTurkish red pepper flakes (pul biber or Aleppo pepper)
Salt
Mild-tasting olive oil
3 firm eggplants
Yoghurt, to serve
1. Chop the onions, walnuts and mint leaves very finely and combine in a bowl with the bulghur, tomato paste, dried mint, red pepper flakes and salt to taste. Mix in a large spoonful of olive oil. 
2. Preheat the oven to the highest setting. Cut the eggplants in half lengthways and scoop out some of the flesh (keep it for soup or a dip). Place the eggplants on a baking tray and fill them with the bulghur mixture. Drizzle with some oil and sprinkle with a little more salt and red pepper.
3. Cook the eggplants in the middle of the hot oven until golden brown and cooked through.
4. Serve drizzled with olive oil and sprinkled with some fresh mint leaves, and with some creamy yoghurt on the side.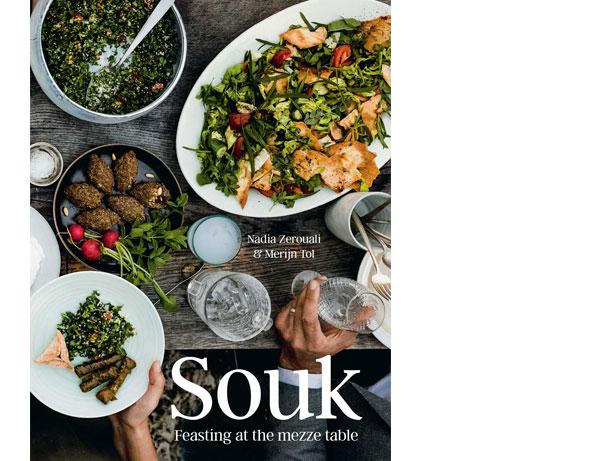 • Recipe from Souk: Feasting at the mezze table by Nadia Zerouali and Merijn Tol. Published by Smith Street Books, $60
Share this: