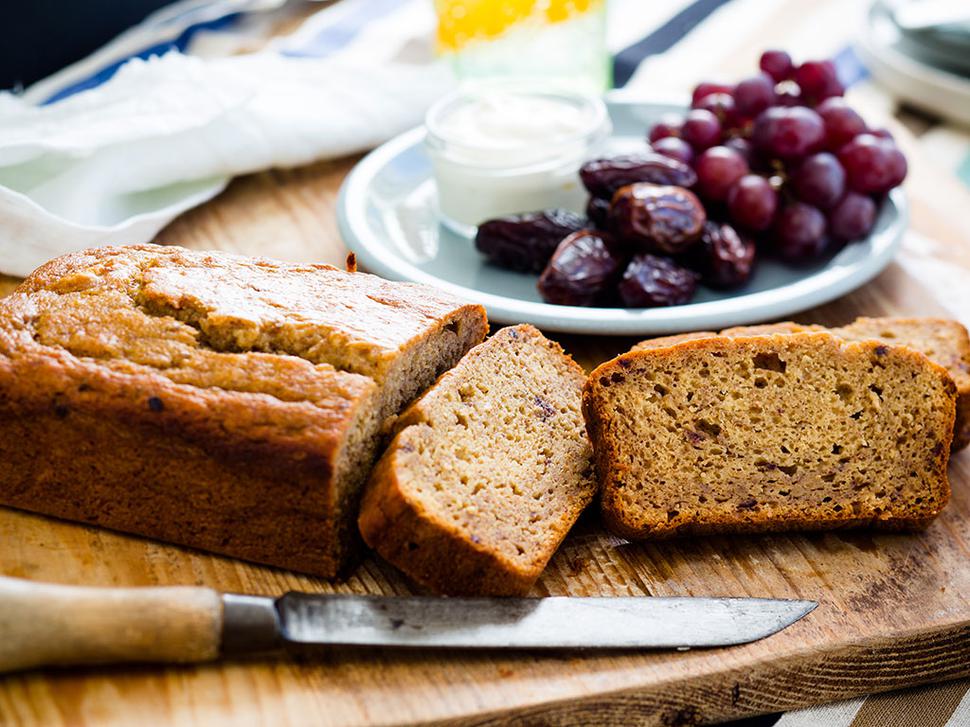 Sugarless Banana Loaf
Friday April 25, 2014
SUGARLESS BANANA LOAF
Serves 10
50g dates, soaked in hot water for 15 minutes
2 Tbsp agave syrup or honey
3 ripe bananas
50g softened butter
2 large eggs
1 tsp vanilla essence
90g wholemeal flour
90g self-rising flour
1 tsp baking powder
1. Preheat an oven to 170C. Line a 22cm x 11cm loaf tin with baking paper.
2. Drain the dates from the water, and place into a blender. Add the agave and bananas and blend until almost smooth. (A few chunks of banana and date in the mix are okay.)
3. Add butter, eggs and vanilla essence and blend to combine.
4. Into a bowl place the flours and baking powder. Pour in the wet mixture and stir gently until well combined.
5. Place into your lined loaf tin, smooth the top. Place in the oven. Cook for 50 minutes until a skewer comes out clean. Remove and cool in the tin for 10 minutes.
6. Serve warm or cold with yoghurt. Keep in an airtight container.
Share this:
More Food & Drink / Recipes