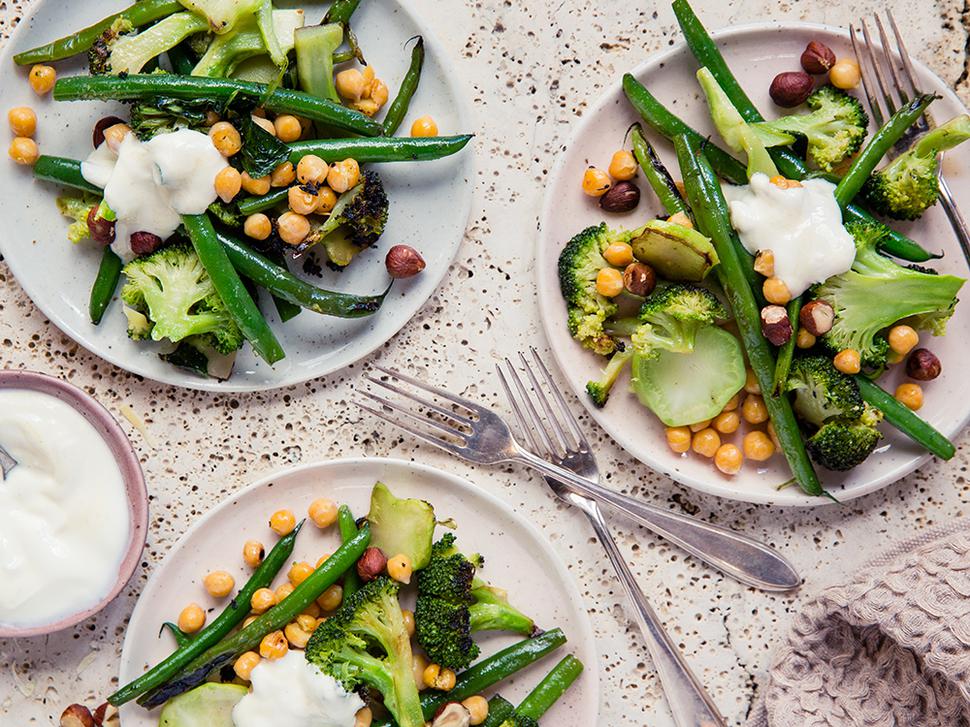 Sumac Greens With Chickpeas
Brighten up mid-week green veges with lemony sumac and garlic
Sunday May 5, 2019
Look for a good grassy-green flavoursome olive oil to team with the lemony sumac and garlic and then be sure to keep your vegetables lightly cooked to maintain their crunch. The yoghurt works to give a fresh Middle-Eastern feel to this dish.
Sumac Greens with Chickpeas
Serves 4
Ingredients
¼ cup olive oil
1 onion, chopped
3 cloves garlic, crushed
1 Tbsp sumac
250g green beans, blanched
1 head broccoli, cut thinly
420g tin chickpeas, drained
Salt and freshly ground pepper to taste
Dressing
½ cup Greek yoghurt
½ tsp sumac
2 Tbsp lemon juice
¼ cup toasted hazelnuts
1. Heat the oil in a frying pan. Add the onion and garlic, cooking until softened. Stir through the sumac for one minute. Add the beans and broccoli tossing occasionally until crispy and just cooked through.
2. Add the chickpeas, heating through. Season with salt and freshly ground pepper.
3. Combine the yoghurt, sumac and lemon juice in a small bowl.
4. Serve the dish warm with a dollop of yoghurt, or stir it through, and a scattering of hazelnuts.
Share this: