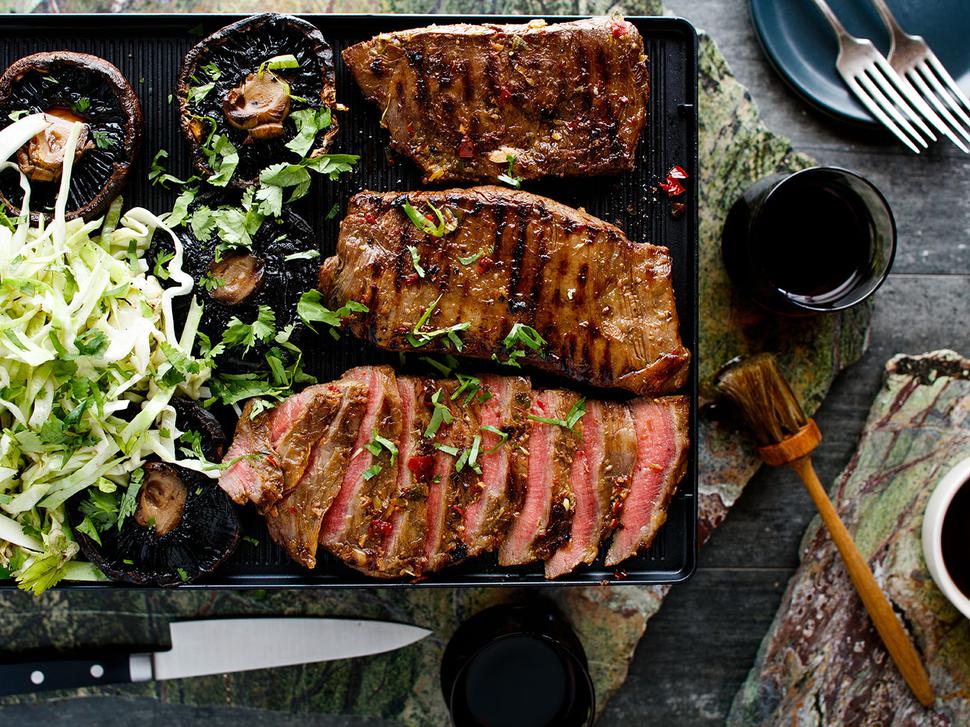 Great Recipes For The Barbecue
Don't let the end of summer stop you from firing up the barbecue and grilling to your heart's desire
Monday Feb. 26, 2018
Korean BBQ Beef
A fun way to cook is with a traditional Korean barbecue, cooked over hot coals. Here, however, for convenience, an electric grill is perfect. Place in the centre of the table and everyone can enjoy the flipping and basting of the meat and vegetables as they cook.
Baby Back Ribs
Try making this delicious BBQ dish from award-winning Japanese restaurant Masu at home.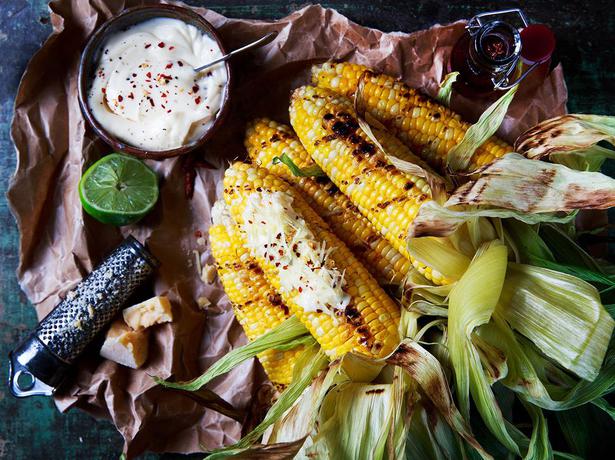 Chargrilled Corn with Chilli
Chargrilled corn, smothered in mayo, showered in sharp cheese and dusted with chilli. It's an outrageously good way to spice up fresh corn.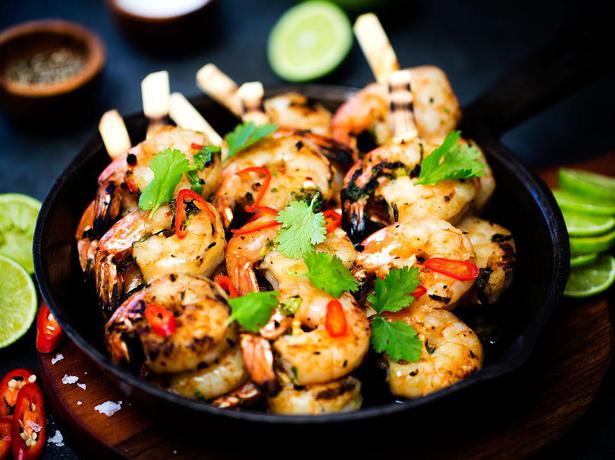 Barbecue Prawns with Lime
These barbecue prawns are hit on the barby and finished off with a good squeeze of lime. 
Yoghurt Marinated Chicken Kebabs 
This yoghurt marinade quickly makes chicken delicious and tender. By the time you have threaded your kebabs, they are ready to cook. The leftover kebabs are great cold and tossed into a salad.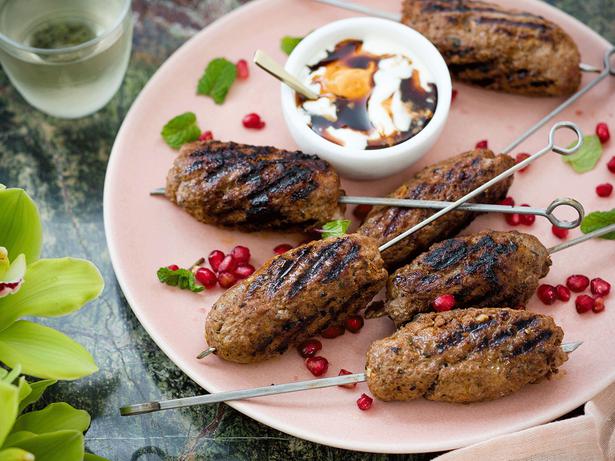 A summery smell that makes for happy faces is a barbecue smoking away with lamb. Picture / Babiche Martens

Lamb Skewers
These skewers which use pomegranate fruit and molasses are inspired by memories of eating lamb kofta in Turkey. Straight from a coal-burning barbecue and laden with thick dribbling yoghurt with pomegranate folded through it.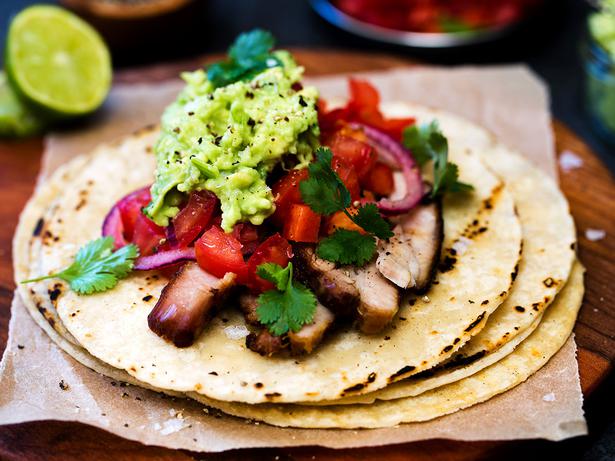 A mouthwatering BBQ pork belly recipe wrapped up in Mexican flavours. Picture / Babiche Martens 

Barbecue Pork Belly Tortilla
Get the barbecue up and running with this pork belly tortilla recipe. They're a real crowd-pleaser. 

Scotch Fillet with Fennel and Herb Butter
For the ultimate summer barbecue dish for steak lovers, Angela Casley's scotch fillet recipe is just the ticket.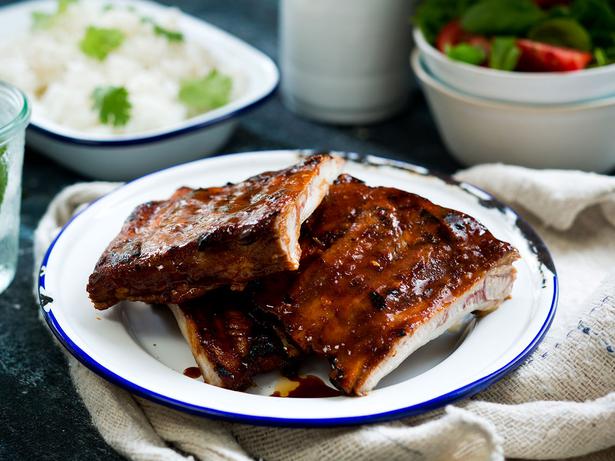 Hoisin Pork Ribs
Sticky hoisin pork ribs deliver fantastic Asian flavours to your barbecue party - sticky fingers are compulsory.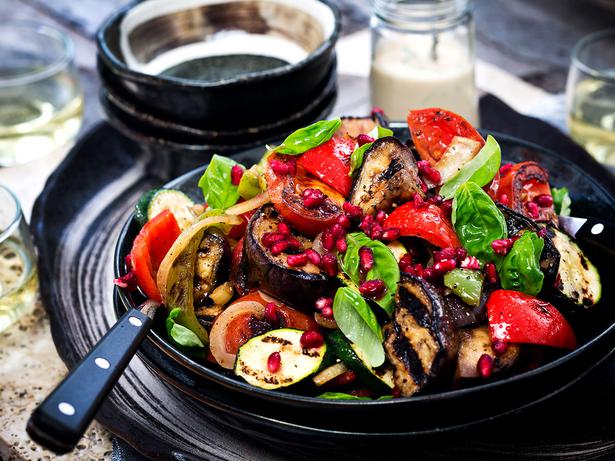 Barbecue Aubergine Salad
Enjoy this salad with barbecued aubergine, red and green pepper, courgette, beans and tomatoes. Finish it off with a Greek yoghurt dressing and pomegranate seeds.
Barbecue Leg of Lamb with Tomatoes and Courgettes
Tasty barbecued lamb, perfect for summery nights especially when served with produce from the garden.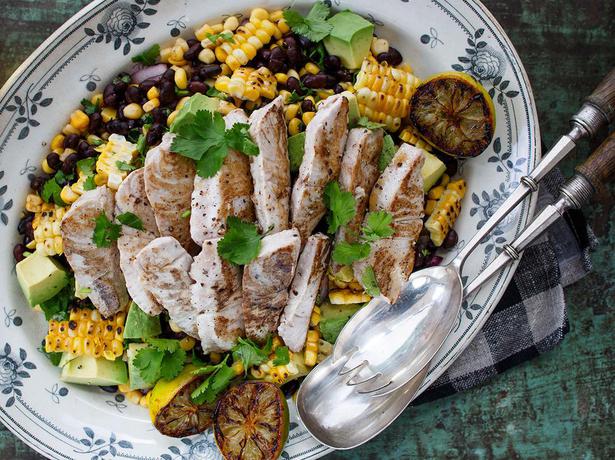 Barbecue Kingfish with Corn, Black Bean & Avocado Salad
Try Angela Casley's tasty barbecued kingfish that has inspiration from South America with the accompaniment of corn, black beans and avocado. 
BBQ Portobello Burger with Caramelised Onions & Saint Agur Cheese
If you thought plant-based burgers were no match for their meaty counterparts, it's time to think again. Try this innovative and mouth-watering vegetarian recipe from Martin Nordin.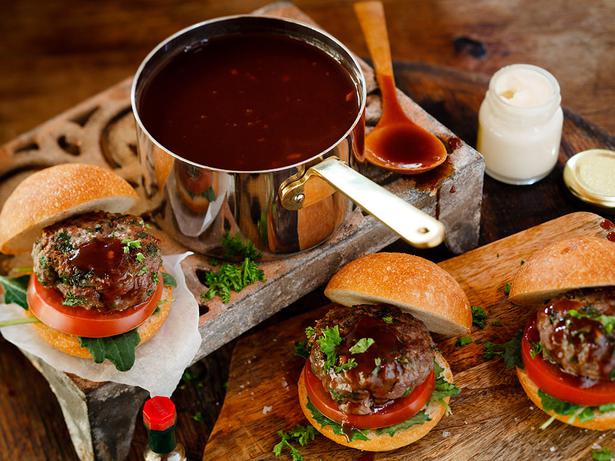 Make your own juicy BBQ sauce to amp up the flavour to any meat dish. Picture / Babiche Martens

Homemade BBQ Sauce
What could be better than homemade BBQ sauce? Make a batch to store in jars in the fridge to add wow factor to burgers, meat dishes and salads. 

Share this:
More Food & Drink / Recipes