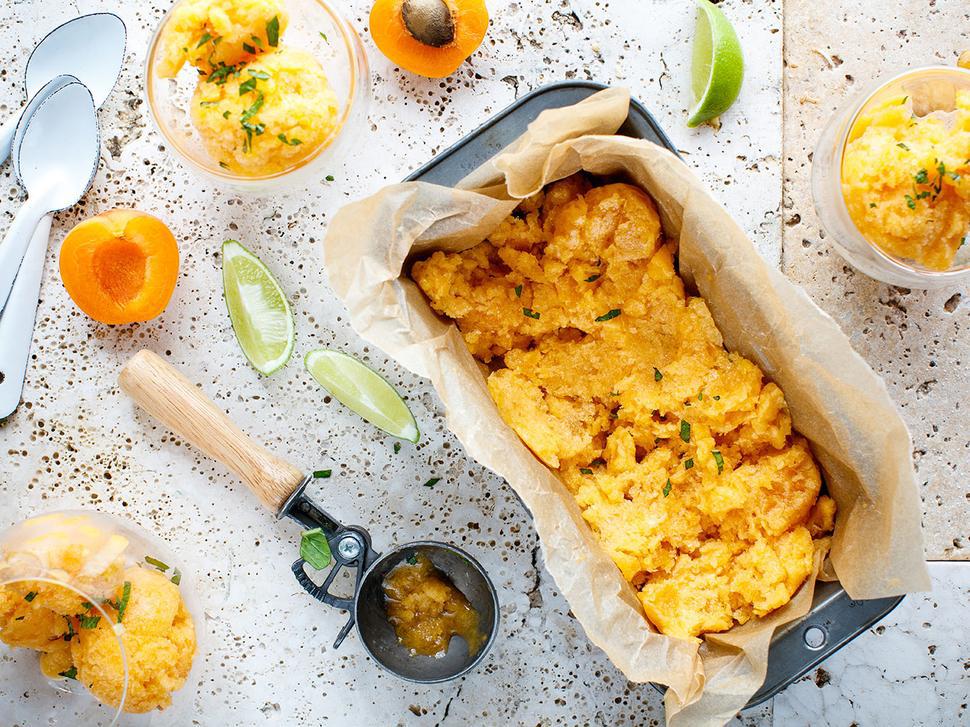 3 Summer Fruit Recipes
Angela Casley makes the most of summer's glorious bounty
Friday Jan. 15, 2016
The hunter-gatherers have been out over the holidays, surprising us with the variety of their finds: pipis from the beach, beans from a neighbour's garden, sweetcorn from the local market. What I love best, however, is the abundance of fresh stonefruit piled high at roadside stalls and markets.
Vibrant orange apricots, plump plums, juicy peaches, sweet cherries ... a reminder of how fortunate we are to have such exceptional fresh produce in New Zealand.
Once you have eaten your fill of them fresh, try using the fruit in tarts, icecream, as a cake filling or in jam. There are endless ways to enjoy these beautiful fruits.
This cherry and chocolate tart will make your mouth water. It's not too sweet and is the perfect end to a meal.
A little cocoa in the pastry adds a touch of decadence. The almond essence is optional, but a blob of whipped cream or Greek yoghurt to serve is a must. I also make this tart with plums or, when in season, quartered figs.
I always think apricots are at their best cooked, as the vibrant orange colour is highlighted and the flavour intensifies. This sorbet is no exception and is a perfect summer treat.
Simply churn in an icecream maker then freeze until ready to eat, removing from the freezer a few minutes before serving. If you don't have an icecream machine, freeze the mixture for two hours then whisk and refreeze.
Squeeze a little lime juice over the top and you have a taste sensation.
For a very quick dessert, whip up this cashew crumb with a hint of cinnamon and sprinkle on fresh fruit, then grill. It's super-quick and tasty. Cut the fruit in half then twist to remove the stone.
I like to use a variety of fruits at once to ensure everyone's favourite is included. Serve with creamy mascarpone.

Recipes:
• Cherry and Chocolate Tart
• Cashew and Coconut Crumb on Grilled Fruit
Share this:
More Food & Drink / Recipes