Sunflower Seed Pate Recipe
Your quick, easy and healthy guide to sunflower seed pate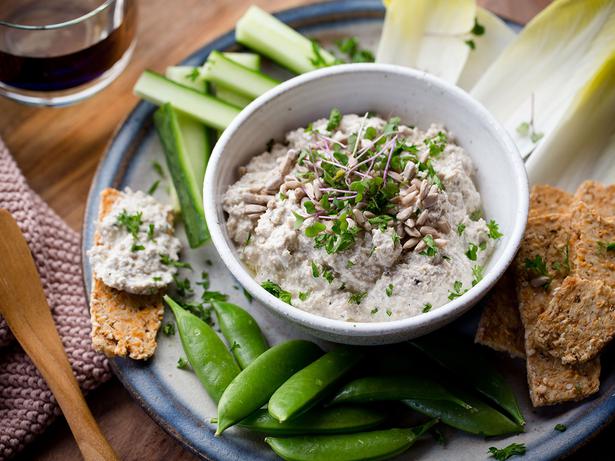 Friday May 26, 2017
This sunflower seed pate is one of my absolute favourites. Made in five minutes this is frequently on the menu at home. The texture is a little coarse and it goes well with crisp vegetables and crackers — and a glass of wine or cold beer. Or, use it as a base for a wholegrain bread sandwich.
SUNFLOWER SEED PATE
Makes 2 cups
1 ½ cups sunflower seeds
Water
1 clove garlic
1 tsp lemon zest
2 Tbsp lemon juice
½ tsp ground cumin
2 Tbsp olive oil
2 Tbsp Greek yoghurt
¼ tsp salt and pepper to taste
To serve — fresh vegetables and crackers
To garnish — micro greens and extra sunflower seeds
1. Into a bowl, place the sunflower seeds. Cover with water leaving for 2 hours. Then drain and place them into a blender.
2. Add the garlic, lemon zest, juice, cumin, oil and yoghurt. Then add the salt and pepper to taste.
3. Serve with crackers and vegetables.
Share this: