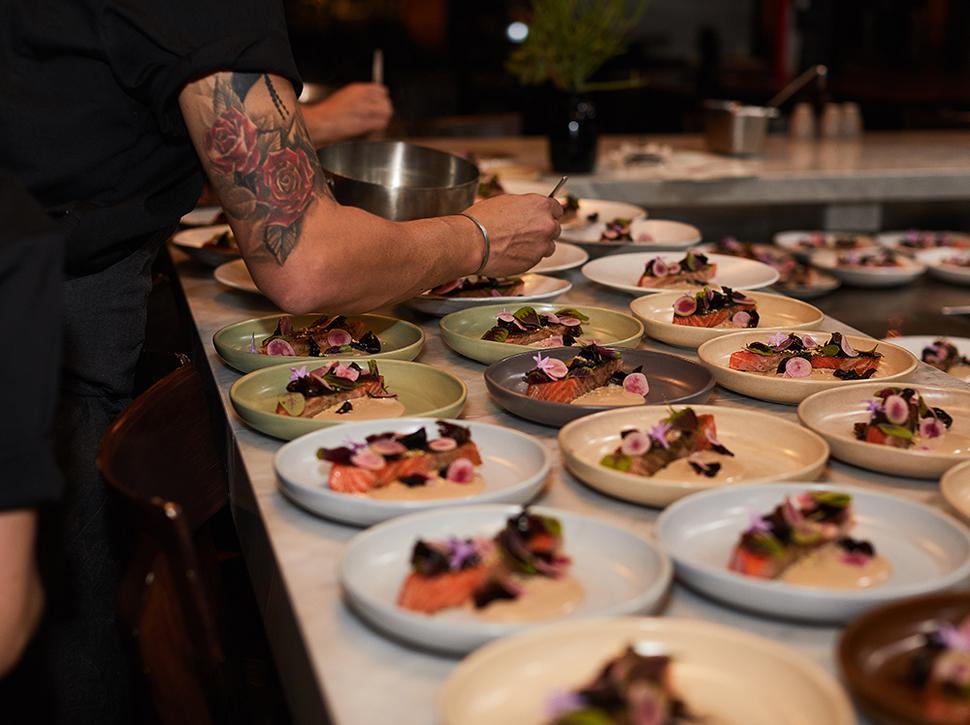 Support The Hospo Industry's Mental Health At This Top Chef Dinner Event
Australian-based campaign Food For Thought will host an upcoming charity dinner at Gemmayze St with the help of top local chefs
Friday Oct. 5, 2018
Australian-based campaign Food For Thought is holding a charity dinner to raise awareness of mental health in the hospitality industry, with all proceeds going to Mental Health New Zealand.
The event at Gemmayze St marks the first international event and will be helped along with a few familiar kitchen hands, including Samir Allen of Gemmayze St, Kyle Street of Culprit, Dariush Lolaiy of Cazador, Nick Honeyman of Paris Butter, Jess Granada of Nanam Republic, and Carlo Buenaventura of Cult Project.
READ: Don't Miss This Fine-Dining Experience Created By Top Chef Peter Gordon
Founded in 2014, Food For Thought brings together top chefs for a cause that's often close to home for them. Its founder, Mal Meiers, says the idea for the dinners came from his own struggles with anxiety and depression while working as a chef.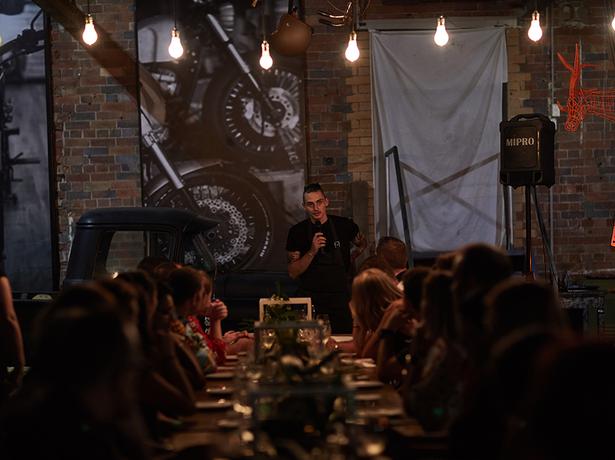 Founder Mal Meiers, says the idea for the dinners came from his own struggles with mental health working as a chef. Photo / Supplied

"In our industry we witness the effects that long hours, high-pressure work environments and an often 'just deal with it' attitude can have, causing those suffering from anxiety and depression not to speak out," he says. "My hope is to help broaden the awareness of the support that is available to not only my peers but to the wider community, for all those who suffer in silence."

From one small dinner in Melbourne, the concept has grown into an annual campaign. This year sees the largest effort yet, with a cocktail party at Melbourne's Arbory Bar in February raising $27,000, and upcoming dinners booked for Melbourne, Sydney and Brisbane.

READ: Neighbourhood Watch: Where To Eat, Shop & Visit On Karangahape Rd

The Auckland degustation dinner with beverage pairings is a New Zealand first and coincides with Mal's visit to Nelson for a collaboration with Ora King Salmon, which is also contributing to the event at Gemmayze St.

"I've seen a lot of articles recently about the mental health crisis in the New Zealand hospitality industry," he says. "I wanted to take the opportunity to give back while I'm here."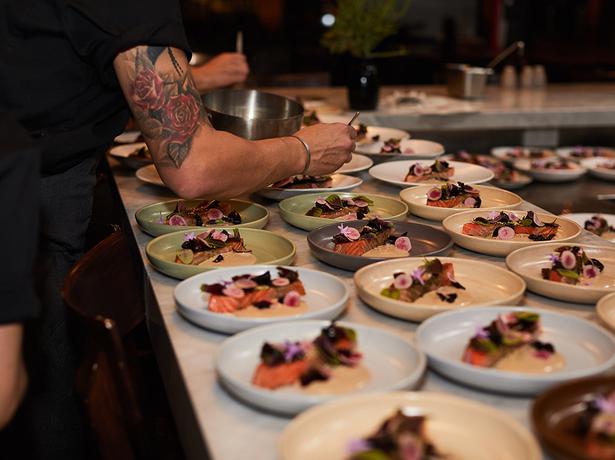 Mal ultimately wants dinners in every state in Australia, and for them to spread further throughout New Zealand. For now, he's excited to get the first international event under way.
"It's going to be great to have the first event done. We can then judge how it can grow and make even more impact. It might mean Auckland and Wellington next year."
• October 21, 6.30pm-11pm at Gemmayze St, Shop 16, St Kevin's Arcade, 183 Karangahape Rd. Tickets $157 at Eventbrite.co.nz.
Share this:
More Food & Drink / Features & Profiles