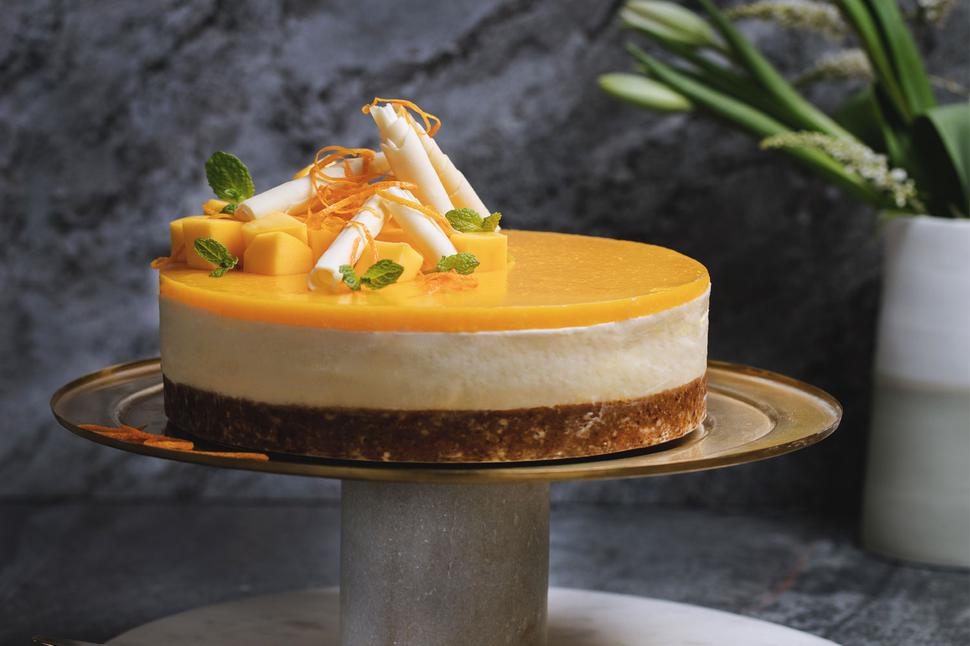 10 Orange Recipes To Satisfy Your Sweet Tooth
Add a bright burst of citrus to your life with these sweet creations
Saturday Sept. 8, 2018
Gluten-Free White Chocolate, Orange & Mango Cheesecake
Velvety with a hint of orange zest, this white chocolate cheesecake is guaranteed to win over your guests or family. Easily prepared ahead of time, it is perfect for any occasion.
Annabel Langbein's Gluten-Free Orange & Almond Cake
Gluten-free sweet tooths rejoice. This cake is simple to make, dangerously easy to eat and stars a gorgeous sticky citrus topping.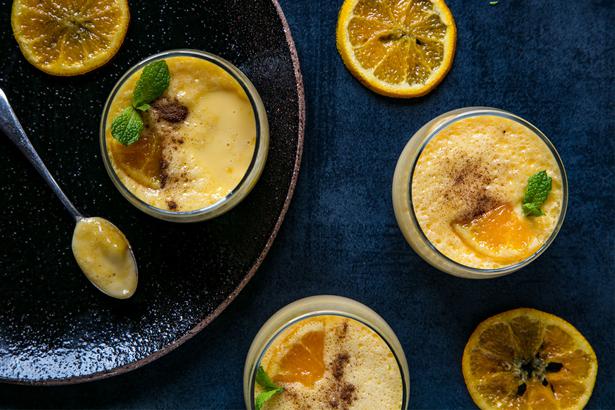 Citrus Cream Pots With Caramelised Orange Slices
Boozy, zesty and oh-so retro — these little pots make the perfect old-fashioned dessert. The caramelised orange slices make a pretty topping and are delicious to eat, even on their own.
Toffee-Topped Rice Pudding With Pineapple & Orange
This warm rice pudding recipe is pure satisfaction for those with a dessert craving. You'll love tapping through the crunchy demerara sugar topping.
Quick Wholemeal Carrot Cake With Zesty Cream Cheese Icing
While not strictly citrusy, this classic carrot cake features an orange-spiked cream cheese icing that offers a wonderfully subtle hit of zest.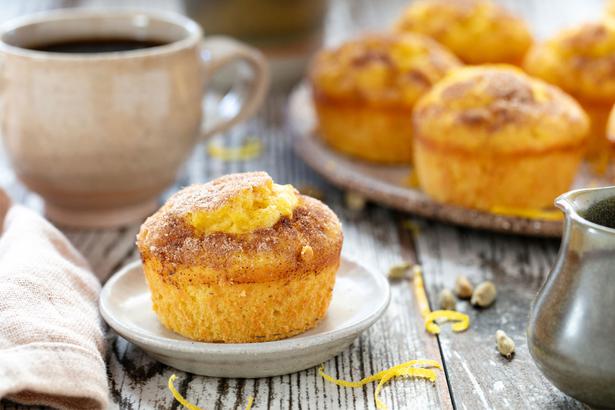 Orange & Cinnamon Muffins
Citrus fans will adore this creation that sees whole oranges whizzed to a pulp to create soft, bouncy muffins spiked with cinnamon. 
Petite Kitchen's Orange Spice Madeleines
Madeleines are a traditional French recipe that can be described as half cake and half cookie. This wholesome version has a delicate zing of orange and spiced pumpkin. 
Green Tea & Orange Scones With Rhubarb Compote
Give your next high tea a trendy edge with this recipe for orange and green tea scones, served with tart rhubarb compote and a sprinkling of matcha powder.
Petite Kitchen's Hazelnut, Orange & Fennel Seed Cake
This gorgeous autumn-inspired cake has a moist and buttery crumb texture, and is naturally sweetened with honey, giving it a slight floral note.
Gingernut Biscuits With Orange Zest
Deeply spiced, these gingernut biscuits have a slight hint of orange zest. Their exterior is golden and crisp, while their middle is tender and soft. Serve with creamy milk for dipping.
Share this:
More Food & Drink / Recipes