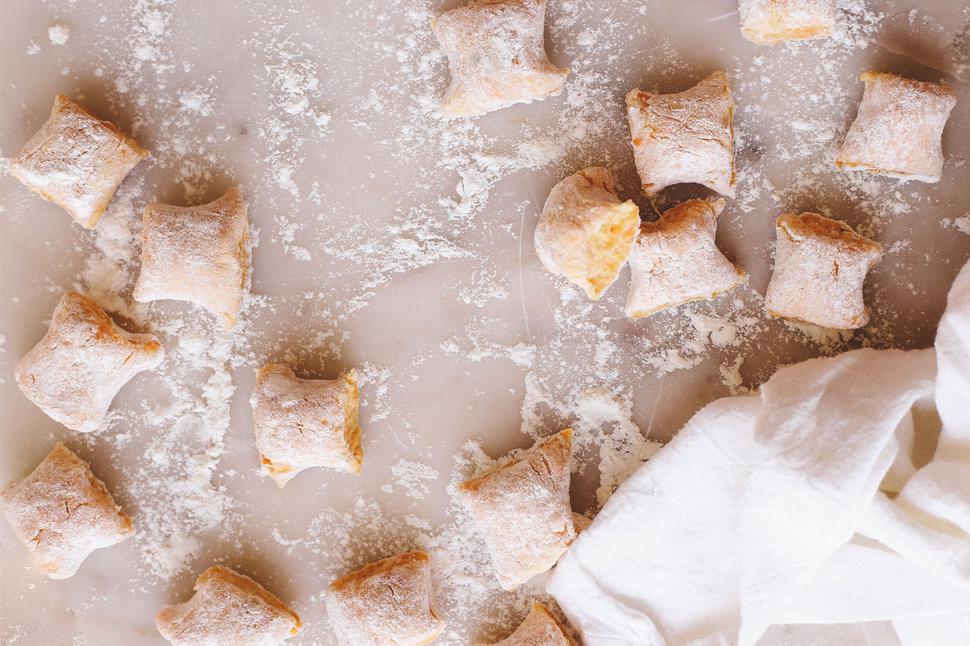 Sweet Potato Gnocchi With Nutmeg
Next time you're craving comfort food, reach for this simply soul-warming recipe
Thursday Aug. 9, 2018
A wide-rimmed bowl filled with tender gnocchi will always be one of my favourites meals to eat. In this simple recipe, I've used sweet potato for a soft, earthy flavour, with a touch of nutmeg to balance out its sweetness.
Serve these soft little pillows of goodness with something rich and comforting that feels appropriate for this winter season: a meltingly sweet tomato sauce with thin shavings of parmesan, toasted walnut and parsley pesto, or perhaps you might like to toss them in lemony butter sauce and top with crispy fried sage.
SWEET POTATO GNOCCHI WITH NUTMEG RECIPE
Serves 4
2 large sweet potatoes (about 500g)
½ tsp sea salt
½ tsp ground nutmeg
1½ cups white spelt flour, plus extra for dusting
1. Preheat the oven to 180C.
2. Place your sweet potatoes in a roasting dish. Drizzle with extra virgin olive oil and then bake for about 35 minutes, or until tender. Remove from the oven and set aside to cool.
3. Once the sweet potatoes are cool enough to work with, peel off the skin and mash well. Sprinkle over the sea salt and nutmeg, then begin to mix in the flour a little at a time until you have soft dough. Be careful not to add too much flour as this will create dense gnocchi. Use more or less flour as needed.
4. On a floured surface, roll the dough out in several long snake-like pieces about 2 cm thick, and slice in to bite size pieces.
5. Bring a large saucepan of lightly salted water to the boil, and then drop each gnocchi into the water. You will know they are cooked once they rise to the surface.
6. Using a slotted spoon, transfer the gnocchi to a serving dish and toss with the sauce of your choice. Serve immediately.
READ: Where To Find: Auckland's Ultimate Winter Comfort Food
Share this:
More Food & Drink / Recipes