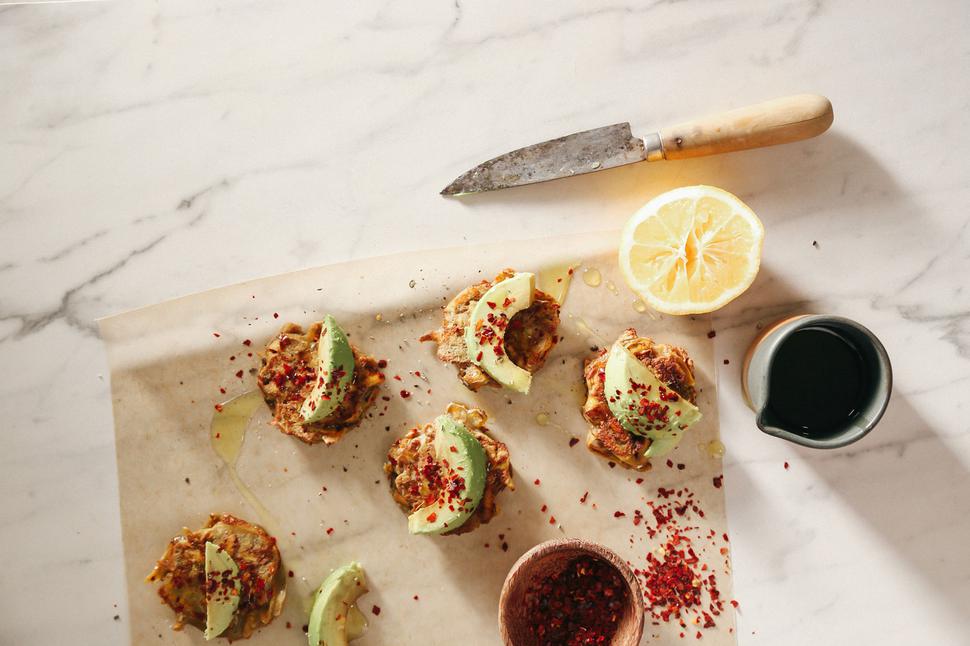 Sweet Potato Hash Browns
Try this slightly healthier alternative to traditional hash browns
Thursday June 21, 2018
This is my healthy (yet infinitely delicious) take on the classic hash brown, using sweet potato as something a little lighter. There's just something about the combination of salty, tender potato, grilled to crispy perfection that speaks to my soul like nothing else. We'll often make these for a lazy Saturday brunch, and everyone adores them. 
SWEET POTATO HASH BROWNS RECIPE
Makes about 16 mini hash browns

3 cups grated sweet potato
3 free range eggs
3 heaped Tbsp spelt flour, or flour of your choice
1 tsp sea salt
Coconut oil or ghee for frying
1. Place the grated sweet potato between two paper towels and press well to soak up any excess liquid. This will ensure you have a crispier hash brown.
2. Whisk together the eggs, flour and salt until smooth, then fold in the grated sweet potato. Mix until well combined.
3. Grease a large pan and place over high heat. Once hot, reduce the heat to low, then dollop tablespoons of the mixture to the pan. Cook for about 5 minutes on each side, or until crisp and golden.
4.  Repeat with the remaining mixture.
5. Serve alongside eggs, or fancied up with toppings such as avocado, chilli flakes, a squeeze of lemon, and a drizzle of extra virgin olive oil. 
Share this:
More Food & Drink / Recipes