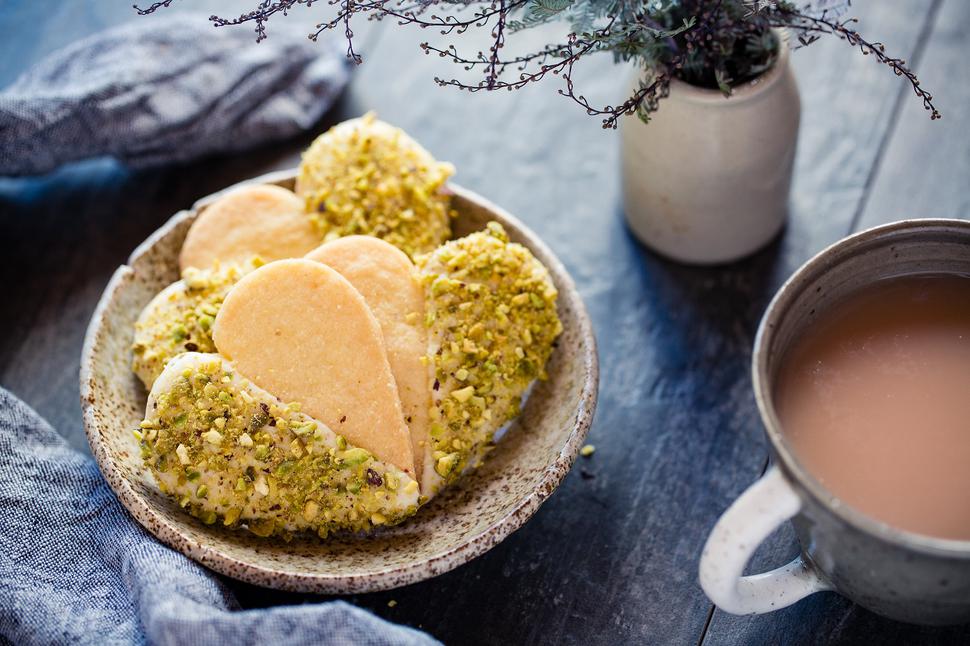 Sweet Recipes To Share This Valentine's Day
Nothing says 'I love you' quite like a homemade treat
Wednesday Feb. 5, 2020
Pistachio & White Chocolate Shortbread Hearts
Not only buttery and melt-in-your-mouth delicious, these shortbread hearts make a perfect surprise for loved ones.
Strawberry & Apple Shortcake
Six ingredients is all you need to create this easy shortcake. Serve warm or eat cold the following day, it's delicious either way.
Apricot Sundae With Homemade Custard & Praline
For a summery sweet, try this apricot sundae. The layers of flavour are sure to impress any date. Go to town with cream, ice cream or extra fruit if you feel so inclined.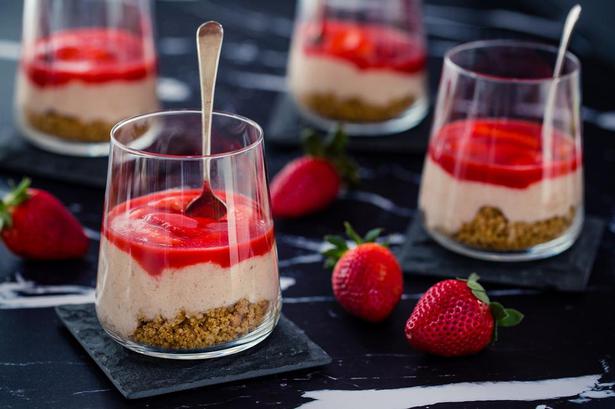 Layered Strawberry Mousse & Cinnamon Biscuit Cups
These little cups are easily assembled ahead of time, so you can simply grab from the fridge and enjoy when a sweet tooth strikes.
White & Dark Chocolate Brownie
While one doesn't need a reason to make a squidgy chocolate brownie, Valentine's Day is a good excuse. Try heating a piece for 20 seconds in the microwave and serving with vanilla bean ice cream.
Greek Love Cake
This gluten-free recipe relies on ground almonds to create a subtly spiced cake that's simply perfect served in thick slices with coffee. The name says it all.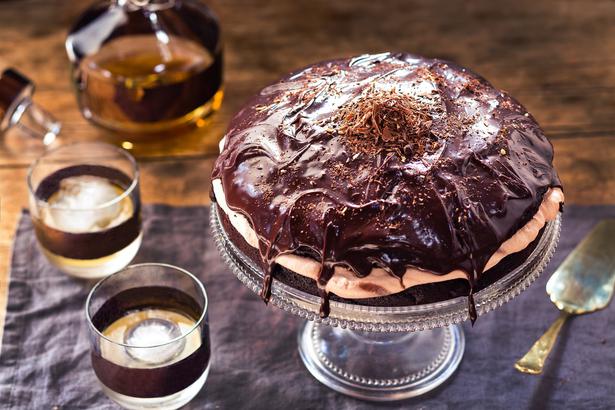 Chocolate Whiskey Cake With Boozy Ganache
This cake speaks for itself: decadent, divine and totally addictive. It feeds a crowd, so serve as part of a Galentine's Day potluck, or it keeps well in the fridge if you want to tackle it with a smaller team.
Raspberry & Orange Mousse
Whip up a romantic dessert for two with this light and fluffy raspberry mousse recipe. If you can't find fresh fruit, frozen raspberries will work too.
Eleanor Ozich's Vegan Louise Slice
A healthier take on the old-fashioned Kiwi classic, this Louise slice is made of the kind of stuff you feel good about eating. Its wholesome ingredients also cater to a range of dietary requirements.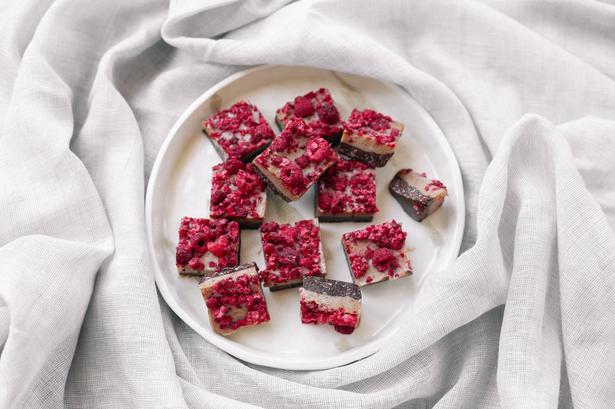 Raw Brownies With Salted Caramel Nut Butter
Despite looking fancy, these brownies are dead easy to make (and devour). Try decorating with freeze-dried raspberries for a surprising hint of tartness, or coconut flakes and crushed nuts work just as well.
Fudgy Rocky Road Cookies
This recipe from Amelia Ferrier creates fudgy, chewy cookies like no other. Be sure to toast the mini marshmallows on top of the cookies for a real bonfire taste.
Vegan-Friendly Strawberry & Lime Icecream Cake
This not-so-naughty dish combines seasonal strawberries with wholesome ingredients to create a dairy-free treat that tastes like sunshine.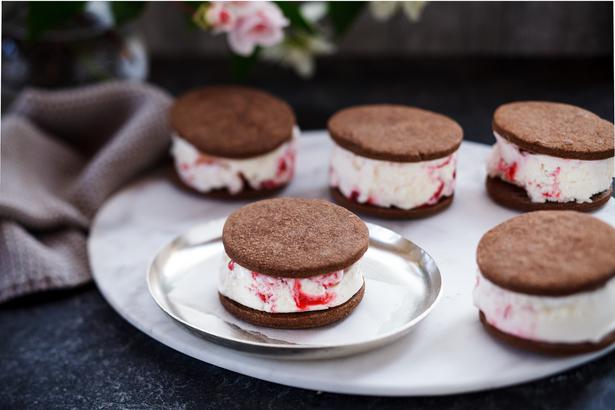 Ice Cream Sandwich
It doesn't get easier (or more delicious) than sandwiching your favourite ice cream flavour between two cookies. This nostalgic treat is sure to score points with your special someone.
Four-Ingredient Berry Meringue Bombes
These lovely little bombes are proof that dessert doesn't have to be difficult to be delicious. Store them in the freezer for up to a month, so you have always have a homemade treat on hand.
Chocolate Mousse Cups
Dense, yet delicate and smooth, these mousse cups are the perfect way to end a meal. Making individual chocolate cups ahead of time means you don't need to fuss between courses.
Share this:
More Food & Drink / Recipes