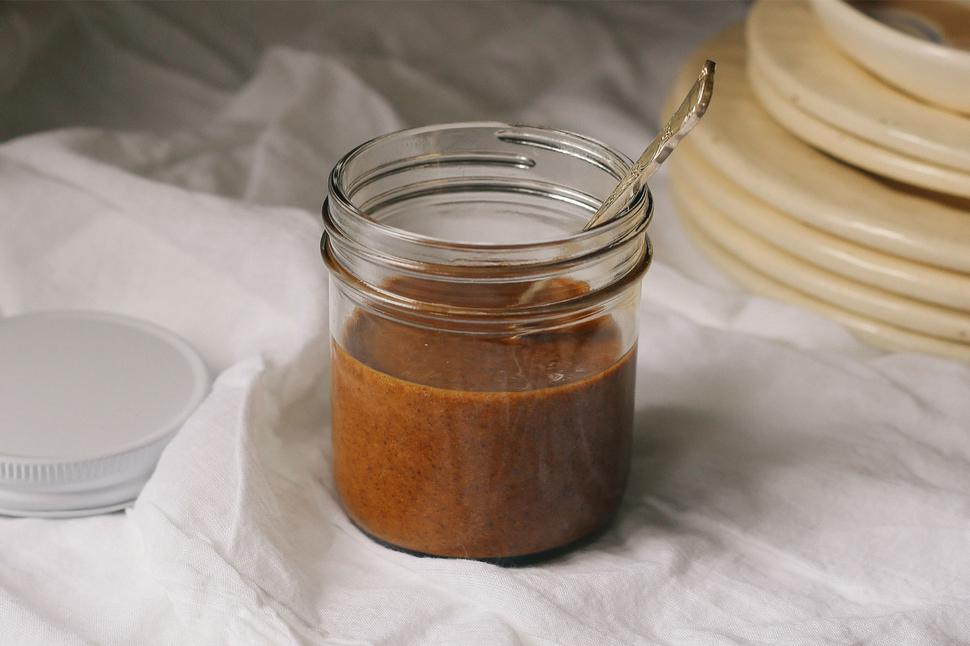 Sweet & Salty Toasted Nut Butter
Try your hand at mixing together this lush gluten and dairy-free spread
Thursday June 7, 2018
Boasting the perfect balance of sweet and saltiness, this nutty spread is blended into silky perfection. I slather it over sourdough, blend it into banana thick shakes, or simply eat it straight off the spoon. But that's not all, you'll also find it adds a luxuriousness to baking as well as being a wonderful filling inside fresh, gooey dates or dried figs.
In fact, the more I daydream about this toasted nut butter recipe, the more I can't help but dream up all kinds of clever and brilliant ways in which this wholesome condiment can be enjoyed. And because it's ridiculously easy to make at home, well, why wouldn't you?
SWEET & SALTY TOASTED NUT BUTTER RECIPE
2 cups raw almonds, or nuts of your choice
2 Tbsp maple syrup or honey, optional
½ tsp sea salt
1 tsp ground cinnamon
2 tsp pure vanilla extract
2 Tbsp coconut oil
1. Preheat the oven to 180C. Line a large baking tray with baking paper. Lay the almonds or nuts of your choice on the baking tray in single file, then roast until fragrant, about 6 minutes. Remove from the oven, and allow to cool.
2. Transfer the nuts to a food processor along with the remaining ingredients, and process for 2–3 minutes, until it reaches a smooth consistency. You might need to scrape down the sides a few times, or add another tablespoon of coconut oil.
3. Taste, and add a little more spice or sweetener if you desire.
4. Transfer to a sterilised glass jar and seal. The spread will keep for 2–3 months in a cool dark place.
Share this: