How to Create an Unforgettable Table Setting
From her new book, The Art of Simple, food writer Eleanor Ozich shares her entertaining tips on how to create simple elegance and unique charm on a table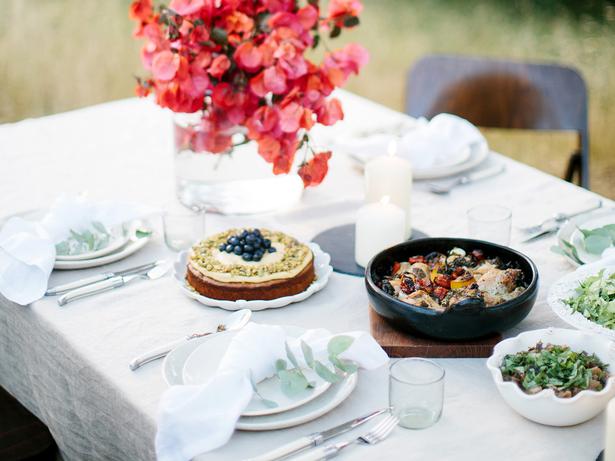 Thursday Nov. 2, 2017
A Little Charm
Beautiful little details can add charm and uniqueness to even the smallest of occasions. Whether it's handwritten place cards, a sprig of eucalyptus on each place setting, or inspiring quotes popped into an envelope for each guest, these are the things that will leave a lasting impression and add character to your table.
READ: Top Tips for Beautiful Flowers at Home
Luscious wild foliage is a lovely way to get inspired by the seasons and use what you might find in your back garden or at the local farmers' market. I love to arrange flowers and foliage among the serveware, or place a large vase at the end of the table, filled haphazardly with blossoms tumbling over the side. Whole pieces of fruit such as fig, pear or apple can also look visually stunning, and can add a certain earthy aesthetic.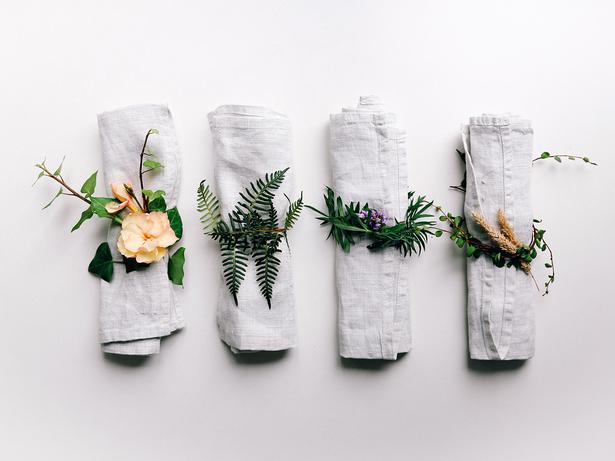 Embrace Napkins
You might think of napkins as an old-fashioned choice, others might say they are pointless, but how do you wipe your fingers? And what do you use to dab your chin when devouring delectable, buttery asparagus? A lifeless paper towel just isn't the same.
Once you fall into the habit of using napkins, you might even find you simply can't dine without them. I personally love linen for its lasting quality and the softness that comes with each wash. They also act as a lovely place setting for your guest, rolled simply and topped with a sprig of rosemary, or perhaps tied with a piece of twine.
READ: Simple Ways to Refresh Your Home
Ambient Lighting
In a world of artificial lighting, I much prefer the natural kind. Imagine an early evening picnic surrounding a bonfire, or a cosy dinner accented with the flicker of candlelight. Candles shouldn't compete with the fragrance of what you're serving for dinner, so it's best to use pure, unscented beeswax or soy candles as part of your setting.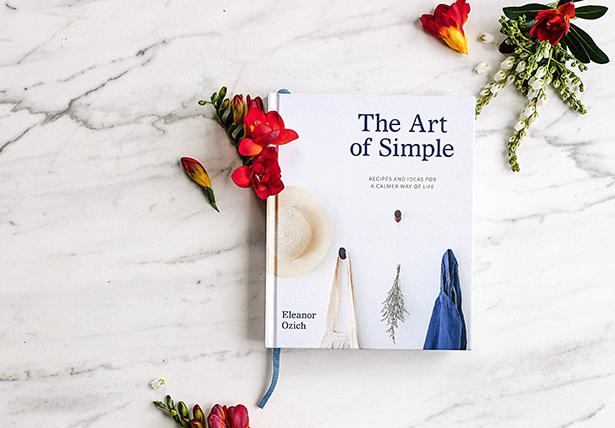 • The Art of Simple by Eleanor Ozich, with photographs by Johnny Scott, is out now. Published by Penguin NZ, $40.
Share this: