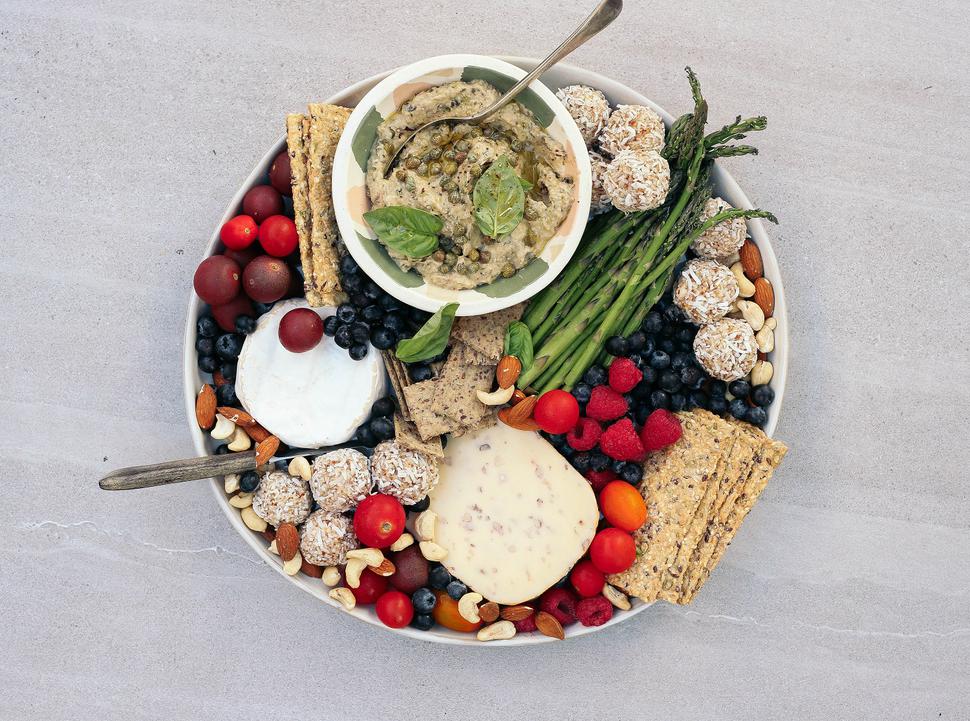 Tahini & Cumin Dip With Honeyed Eggplant
Add some excitement to your next platter with this delicious crowd-pleasing dip
Thursday March 28, 2019
I love a dip with real character and depth, and this one certainly packs a punch. This is what I make if I have to take something to a friend's pot-luck dinner — it's a total crowd-pleaser and I know you'll also just love it.
TAHINI & CUMIN DIP WITH HONEYED EGGPLANT RECIPE
Makes about 1 ½ cups

Ingredients
1 eggplant, sliced in half lengthwise
3 Tbsp extra virgin olive oil
2 Tbsp runny honey
1 Tbsp cumin seeds
A generous pinch of sea salt
1 heaped Tbsp tahini
Juice of 1 lemon
To serve (optional)
Extra virgin olive oil for drizzling
A handful of basil leaves
1 Tbsp capers
Method
1. Preheat the oven to 180C.
2. Place the eggplant in a roasting dish, drizzle with the extra virgin olive oil and honey, then sprinkle over the cumin seeds and sea salt.
3. Roast for 30 minutes, or until tender and caramelised. Remove from the oven and allow to cool for 5 minutes or so.
4. Place the eggplant in a food processor, along with the tahini and lemon juice. Process until smooth, taste, and adjust seasonings if you need to.
5. Serve with a drizzle of extra virgin olive oil, basil leaves and a sprinkling of capers if you desire. Store in an airtight container in the fridge for up to 1 week.
Share this:
More Food & Drink / Recipes