Why Tanya Burr Loves Baking
Tanya Burr talks about her new cookbook Tanya Bakes, Snapchat and how vlogging has become big business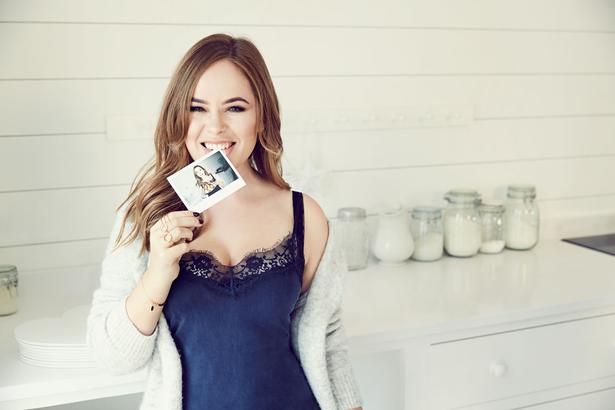 Wednesday July 27, 2016
English fashion and beauty blogger, vlogger, make-up artist and author Tanya Burr has already achieved a lot and leads a very busy life. Her YouTube channel has nearly 3.5 million subscribers and on Instagram she has 2.9 million followers.
One thing hasn't changed throughout her success is her love of baking. Overwhelmed by the feedback from the baking chapter in her first book, Love, Tanya, she decided to write her own cookbook. Many of the recipes have been passed down through her family, and all are aimed at offering something for every taste and skill level — from Nutella pinwheel biscuits to s'mores cupcakes. Plus, her Nanny's apple pie.
Tell me about your London life – where do you live, and what is your house like?
I live in London and I feel like my house is eclectic and reflects my personality. It's my sanctuary.

What do you love most about living in London?
I love many things. I love how there is something to do and a new restaurant to eat at every single day, everything is on my doorstep here. Since I grew up in a small village, even after living here for two years the novelty hasn't worn off that I can order frozen yoghurt to my door at the tap of my phone. 
Who are your favourite designers? How would you describe your style?
My favourite designers are Chloe and Erdem, I love their gorgeous fabrics and prints. I just find the bohemian but chic style so easy to wear.
This is your second book – why did you decid to launch a cookbook?
People loved the baking chapter in my first book Love, Tanya, and I really enjoyed putting it together. Baking is a huge passion of mine, and has been since I was very little. Lots of my happiest childhood memories centre around our family kitchen, it was so much more than a place to eat - it was a place to create, learn, have fun and spend time with the people I love the most. I've made up so many recipes over the years and have some special ones written down from my friends and family, so I thought a baking book would be the perfect place to share these.
Why do you think vlogging has become some a huge business?
I think it has become such a huge business because it has become so much more personal than a TV show. People love to connect with real people and follow that same person, so it feels like they are watching a friend. I feel like that's what vlogging is.
What do you think of Snapchat?
I love Snapchat, it's one of my favourite social media platforms because I love that I can put something out there that is a real snapshot of my life - and there's no risk of oversharing because you can't record for more than 10 seconds. I also love how instant it is, and you can't spend ages editing your content.
What do you think is the secret to your success, and to having such a huge following?
Hard work, passion, drive and dedication.
What do you like to do in your downtime to relax?
I love to walk my dog Martha, have a bubble bath, read, and watch TV shows.
What is the message you like to share with young women?
Dream big, be kind and don't take no for an answer.
What do you plan to take on next?
I'm working really hard in my acting lessons at the moment; hoping to do some more auditions soon.

Tanya Bakes, Published by Michael Joseph, Penguin Random House, $40
Share this: